---
September 17, 2018 8:05 AM
hortonworks
,
Human Resources
,
Trend Micro
,
Veeam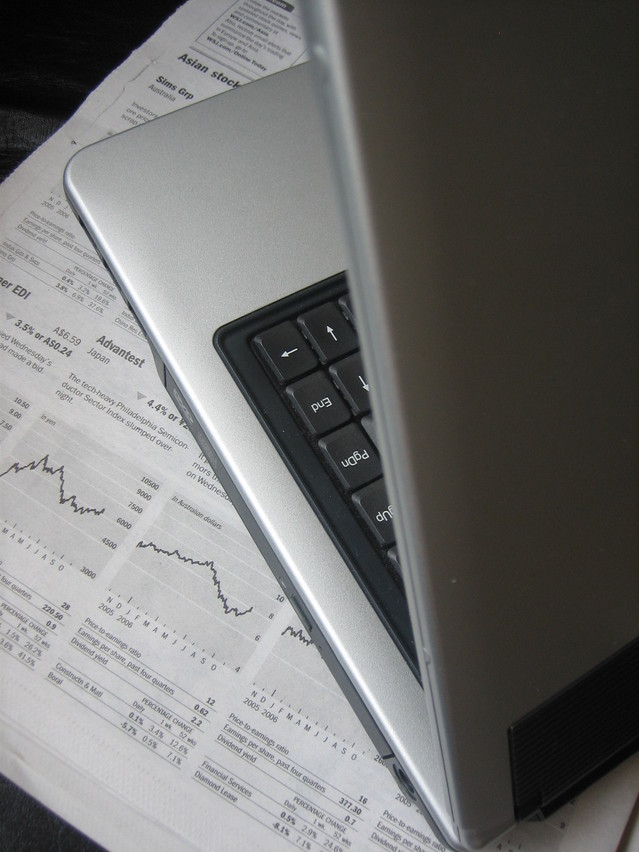 Computer Application image via FreeImages
What do you think of how Trend Micro is handling the situation? Find out why the company's latest admission raises even more questions in this week's roundup.
1. Trend Micro apps fiasco generates even more questions – Michael Heller (SearchSecurity)
In addition to other Trend Micro apps banished from the Mac App Store for gathering data inappropriately, the company has admitted to publishing the Open Any Files app.
2. Containers key for Hortonworks alliance on big data hybrid – Jack Vaughan (SearchDataManagement)
Hortonworks is joining with Red Hat and IBM to work together on a hybrid big data architecture format that will run using containers both on the cloud and on premises.
3. HR chatbots from Google, IBM to be in the spotlight at HR Tech 2018 – Patrick Thibodeau (SearchHRSoftware)
The growing use of AI-related technologies in HR may increase reliance on big tech vendors. But that isn't keeping the smaller vendors from developing their own tools.
4. CEO: Veeam database exposure fixed, investigation launched – Paul Crocetti (SearchDataBackup)
Veeam co-CEO Peter McKay said there's 'no excuse' for the exposure of a marketing database and millions of email addresses. He said the company is being proactive in its response.
5. Federal privacy regulations usher in the age of tech lawmakers – Kassidy Kelley (SearchCIO)
Big tech and privacy advocates are lobbying for dramatically different federal data privacy rights. CIOs should pay attention to whom — and what — the legislation seeks to regulate.
September 10, 2018 7:03 AM
Big Data
,
Hybrid cloud
,
Pivot3
,
Tor
,
VMware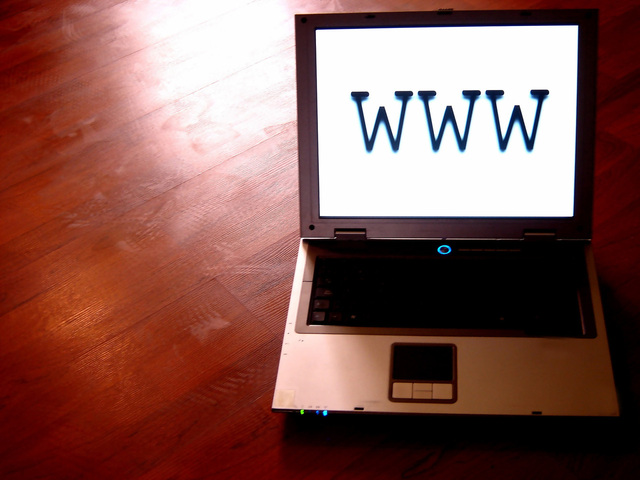 Website security image via FreeImages
Do you use the Tor network? Check out why the anonymity of Tor is under scrutiny once again in this week's roundup.
1. Misconfigured Tor sites leave public IP addresses exposed – Michael Heller (SearchSecurity)
The anonymity of Tor is once again under scrutiny, as a researcher finds misconfigured Tor sites can expose the public IP address connected to a dark web site.
2. Big data tooling rolls with the changing seas of analytics – Jack Vaughan (SearchDataManagement)
Hadoop data tooling is expanding, as described In this news analysis. A view holds that Hadoop is moving from alternate data warehousing to full-fledged big data analytics offering.
3. Pivot3 storage moves toward composable capabilities – Garry Kranz (SearchConvergedInfrastructure)
CEO Ron Nash said Pivot3 and NexGen Storage are integrated as a single code base. NexGen gives Pivot3 automated QoS and dynamic provisioning for multi-cloud enterprises.
4. VMware extends its hybrid cloud platform to the edge – Ed Scannell and Nick Martin (SearchServerVirtualization)
VMware pulled back the curtain on some next-generation software that promises to bring the capabilities of its VMware Cloud on AWS to on-premises data centers.
5. VMware Project Dimension to deliver managed HCI, edge networking – Antone Gonsalves (SearchNetworking)
VMware's lightweight hyper-converged infrastructure system, called Project Dimension, includes the vendor's SD-WAN. The HCI appliance is aimed at retailers and manufacturers.
---
September 4, 2018 8:48 AM
Android
,
Data protection
,
Panasas
,
VMware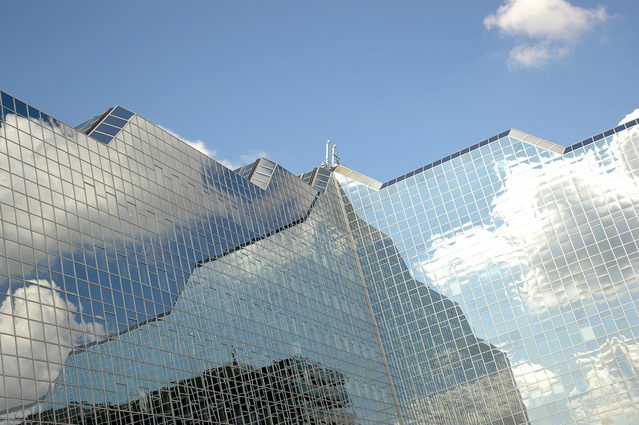 Cloud Computing image via FreeImages
With an eye on the multi-cloud market, VMware acquired third-party SaaS provider CloudHealth Technologies. Check out the details of the deal in this week's roundup.
1. VMware swallows CloudHealth with eye on multi-cloud market – Kristin Knapp (SearchCloudComputing)
VMware wants to simplify management of complex multi-cloud environments — this time through the acquisition of third-party SaaS provider CloudHealth.
2. Fortnite vulnerability on Android causes disclosure tension – Michael Heller (SearchSecurity)
Epic Games patched a Fortnite vulnerability in its Android installer, but Google's disclosure policy comes under fire once again as Epic Games' founder called the disclosure 'irresponsible.'
3. JetStream Data Protection safeguards data on the cloud – Johnny Yu (SearchDataBackup)
JetStream's Data Protection product uses continuous data capture technology to bring data resiliency to the cloud software company's data management platform.
4. Add web content personalization to your marketing strategy – Rowena Lindsay (SearchCRM)
Josh Mueller, global head of marketing at Dun & Bradstreet, talks about how quality data drives innovative marketing solutions such as web content personalization and AI chatbots.
5. Panasas storage roadmap includes route to software-defined – Garry Kranz (SearchStorage)
Panasas network-attached storage targets enterprises with large file workloads distributed across many users. ActiveStor hybrid arrays run the PanFS parallel file system.
---
August 27, 2018 8:21 AM
Android
,
Artificial intelligence
,
Cisco
,
Cohesity
,
Data Science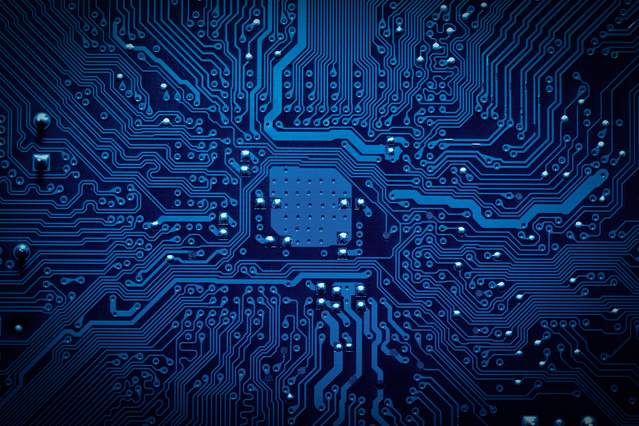 Data science image via FreeImages
What is your company's policy around storing employee data? In this week's roundup, one expert thinks that privacy policies often leave out protections for employees.
1. Laura Noren advocates data science ethics for employee info – Michael Heller (SearchSecurity)
Expert Laura Norén believes companies should be held to standards of data science ethics both when it comes to customer data and also for the data collected about employees.
2. New Cohesity backup adds Helios SaaS management – Johnny Yu (SearchDataBackup)
The new Cohesity SaaS app lets users view, manage and make changes to secondary data and applications across multiple clusters through a single dashboard.
3. Approaches for embedding human ethics in AI systems – Brian Holak (SearchCIO)
Instilling ethics in AI systems is a low priority for CIOs aiming to harness the power of machine intelligence. That's a mistake, warned Darin Stewart at the Gartner Catalyst event.
4. Cisco wants to help developers build Webex integrations – Jonathan Dame (SearchUnifiedCommunications)
Cisco has revamped the Cisco DevNet page for Webex Meetings. The development of additional Webex integrations should make the platform more attractive to businesses.
5. Google's OEMConfig could propel Android in business – Alyssa Provazza (SearchMobileComputing)
If more EMM platforms support more types of Android devices, IT departments and business users are set to benefit.
---
August 20, 2018 9:26 AM
CIO
,
IBM
,
Quantum
,
SAP
,
Security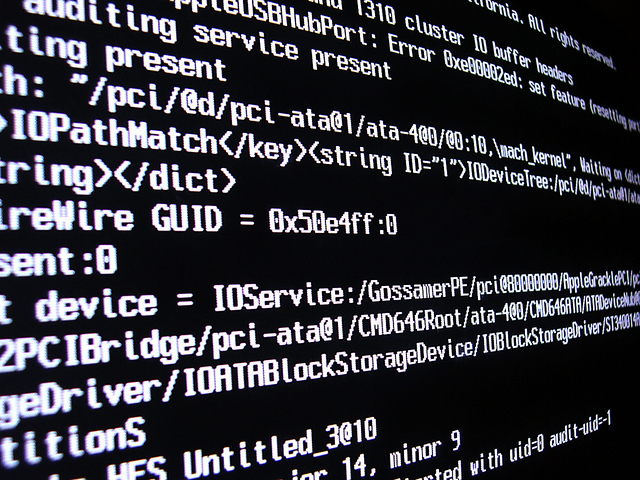 Code image via FreeImages
Have you seen trends in the type of malware or attacks being attempted on your organization? Check out what one expert has noticed in malware/ransomware code in this week's roundup.
1. Amanda Rousseau talks about computer forensics investigations – Michael Heller (SearchSecurity)
Amanda Rousseau, aka Malware Unicorn, discusses her time in computer forensics investigations with the DoD, as well as the joys of reverse engineering malware encryption by hand.
2. IBM DS8882F converges array and mainframe in one rack – Dave Raffo (SearchStorage)
IBM skinny mainframes add a few pounds with the DS8882F all-flash array screwed into the IBM Z ZR1 and LinuxOne Rockhopper II 19-inch racks.
3. New Quantum backup appliance brings Veeam to tape – Johnny Yu (SearchDataBackup)
Integrated disk backup appliances are now common, but Quantum and Veeam have taken the converged architecture to tape backups to eliminate the need for a dedicated external server.
4. SAP Concur creates Slack bot for booking flights – Jonathan Dame (SearchUnifiedCommunications)
SAP Concur has created a Slack bot for booking travel and reporting expenses, as Slack doubles down on an approach to team collaboration centered on third-party integrations.
5. GE rumors highlight digital culture hardship for CIOs – Nicole Laskowski (SearchCIO)
The rumors that GE is putting pieces of its vaunted GE Digital unit on the chopping block spread like wildfire. True or not, here's why CIOs should be taking notes.
---
August 13, 2018 8:18 AM
BGP
,
Data breach
,
DevOps
,
Oracle
,
SAP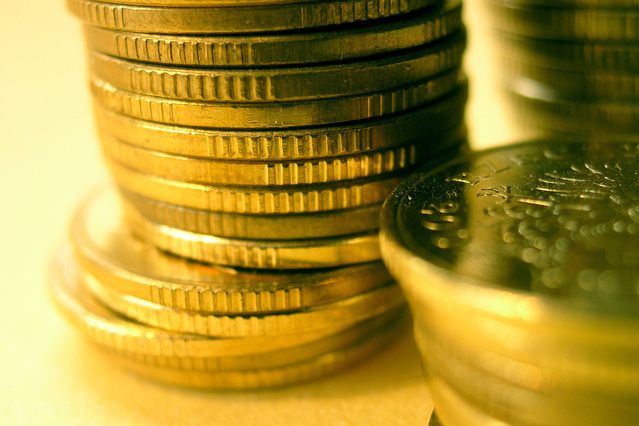 Payment image via FreeImages
How does your organization ensure payment systems are secure? Check out how researchers discovered a new wave of BGP hijacking attacks that are targeting payment systems in this week's roundup.
1. BGP hijacking attacks target payment systems – Michael Heller (SearchSecurity)
Researchers discovered a wave of BGP hijacking attacks aimed at DNS servers related to payment processing systems in an apparent effort to steal money from unsuspecting users.
2. SAP S/4HANA Cloud update adds functionality for two industries – Dave Bernard (SearchSAP)
SAP focuses on manufacturing and professional services with the new features it's adding to S/4HANA Cloud. The enhancements are a continuation of what SAP calls 'intelligent ERP.'
3. Missouri hospital sued over medical records breach – Makenzie Holland (SearchHealthIT)
A lawsuit has been filed against Children's Mercy Hospital after the medical records of more than 60,000 patients were potentially compromised as a result of a phishing scam.
4. Enterprise IT struggles with DevOps for mainframe – Beth Pariseau (SearchITOperations)
Mainframe automation tools are nascent, and many mainframe experts are reluctant to embrace DevOps. But large enterprises must address legacy platforms to realize app delivery goals.
5. Oracle Autonomous Database Cloud gets transaction processing – Craig Stedman (SearchOracle)
Oracle launched a transaction processing version of Autonomous Database, a cloud-based platform that automates configuration and management of Oracle databases.
---
August 6, 2018 9:11 AM
Apache
,
Cisco
,
cybersecurity
,
ERP
,
Women in Technology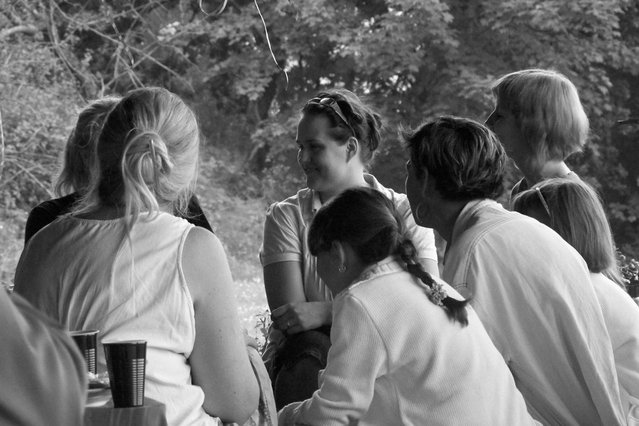 Women in Technology image via FreeImages
What do you think needs to be done to get more women conference speakers? Check out the efforts that are finally being made to close the gender gap in this week's roundup.
1. Women in cybersecurity: How to make conferences more diverse – Madelyn Bacon (SearchSecurity)
The lack of women speaking at security conferences might be representative of the low number of women in cybersecurity, but efforts are finally being made to close the gender gap.
2. Cisco lays groundwork for augmented reality in Cisco Webex app – Jonathan Dame (SearchUnifiedCommunications)
This month, the 135 million Cisco Webex app users will get access to a refreshed UI, as the vendor is ramping up to support more advanced video use cases, such as augmented reality.
3. Report: ERP security is weak, vulnerable and under attack – Patrick Thibodeau (SearchERP)
ERP security is in trouble, according to a new report. Many ERP systems connected to the internet are insecure, and users are lagging in installing updates.
4. Apache OpenWhisk vulnerability targets IBM Cloud Functions – Darryl K. Taft (SearchMicroservices)
A recently discovered security vulnerability in Apache OpenWhisk zeroes in on IBM Cloud Functions and other commercial products based on the open source serverless platform.
5. End-user security awareness training is a must-have – Alyssa Provazza (SearchEnterpriseDesktop)
There are lots of different ways to keep users up to date on the latest security risks and how they should be handling their corporate resources.
---
July 30, 2018 9:21 AM
Data breach
,
Data Science
,
DevOps
,
Google
,
Google Cloud
,
Phishing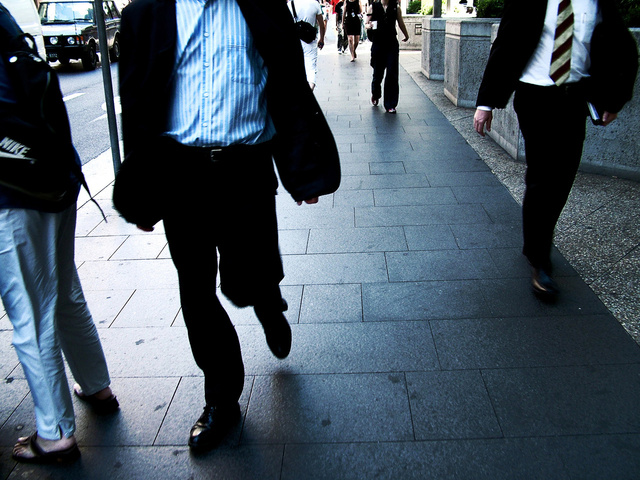 Lawsuit image via FreeImages
How important is it for a company to disclose the size of a data breach? Find out why several experts believe ComplyRight didn't do enough when it came to a recent breach in this week's roundup.
1. ComplyRight data breach affects 662,000, gets lawsuit – Patrick Thibodeau (SearchHRSoftware)
ComplyRight, an HR and tax services firm, was hit with a data breach that affected 662,000 people. It has also prompted a lawsuit by a person whose data was breached.
2. Physical security keys eliminate phishing at Google – Michael Heller (SearchSecurity)
Successful phishing attempts have been eliminated among Google employees following a requirement to use physical security keys in order to gain access to all Google accounts.
3. The nine roles you need on your data science research team – George Lawton (SearchCIO)
Data science research has become an essential element of modern companies' success in the digital economy. Here's how to build a data science team to get the most bang for your buck.
4. Google seeks enterprise nod with GCP services in IoT, security – Trevor Jones (SearchCloudComputing)
Google continues to make strides to catch AWS and Microsoft Azure, with upgrades around edge computing and security. But it won't unseat either competitor anytime soon.
5. Insurer accelerates DevOps test data refreshes with Actifio – Bethe Pariseau (SearchITOperations)
Data-intensive applications can hobble DevOps velocity, but one IT team makes fresh test data available to its developers with a tool that makes rapid copies of large data stores.
---
July 23, 2018 8:43 AM
Artifical Intelligence
,
CMS
,
Data privacy
,
Digital transformation
,
Fortinet
,
salesforce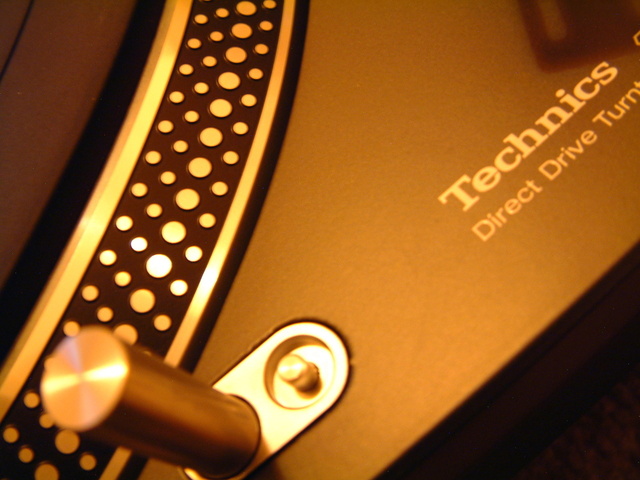 Data privacy image via FreeImages
Do you think the U.S. should have a national data privacy law? Why or why not? Find out why Salesforce's CEO Marc Benioff believes there should be one in this week's roundup.
1. Salesforce's Marc Benioff calls for a national privacy law – Jesse Scardina (SearchSalesforce)
After Salesforce CEO Marc Benioff's call for a national data privacy law, Salesforce's chief privacy officer responds to questions about the Salesforce privacy stance.
2. Fortinet transitions from partner to FortiGate SD-WAN vendor – Jennifer English (SearchSDN)
In a change from forging security partnerships with SD-WAN vendors, Fortinet introduced FortiGate SD-WAN, which integrates SD-WAN into its FortiGate next-generation firewall appliance.
3. As AI identity management takes shape, are enterprises ready? – Rob Wright (SearchSecurity)
Experts at the Identiverse 2018 conference discussed how artificial intelligence and machine learning are poised to reshape the identity and access management market.
4. Digital transformation in logistics: Delmar begins tech overhaul – John Moore (SearchCIO)
Delmar International has agreed to move its IT infrastructure to Rackspace managed services, representing a huge shift for Delmar's IT strategy and digital transformation plans.
5. CMS creates chief health informatics officer position – Makenzie Holland (SearchHealthIT)
The newly created chief health informatics officer position for the Centers for Medicare and Medicaid Services will focus on developing a health IT strategy for CMS.
---
July 9, 2018 7:49 AM
Android
,
Business Intelligence
,
HPE
,
Quantum
,
SAP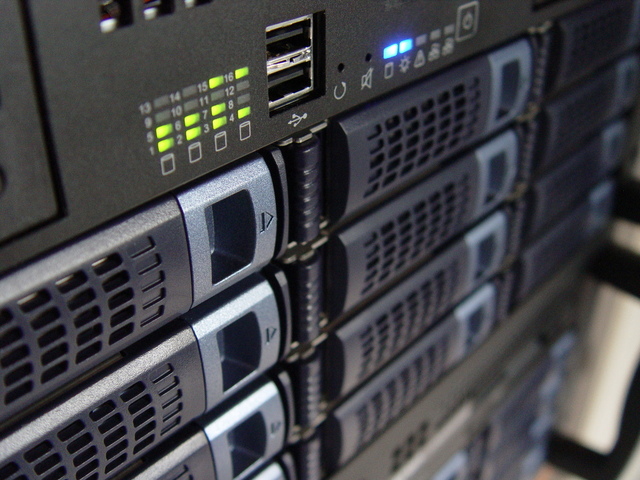 Storage image via FreeImages
New Quantum CEO Jamie Lerner says he sees a massive opportunity providing storage for companies dealing with rich media and video. Do you think that's a good idea. Why or why not?
1. New Quantum CEO Lerner sees a future in rich media – Johnny Yu (SearchDataBackup)
The former Cisco exec hopes to use Quantum's high-ingest technology and tape storage to serve a growing need in the surveillance, medical and entertainment markets.
2. RAMpage attack unlikely to pose real-world risk says expert – Michael Heller (SearchSecurity)
The RAMpage attack against the Rowhammer vulnerability in Android devices is theoretically possible, but may be more academic than it is a practical concern said one expert.
3. HPE's HCI system takes aim at space-constrained data centers – Ed Scannell (SearchDataCenter)
HPE has complemented its recent high-end hyper-converged system with another HCI system to fit the space-constrained environments of branch offices or SMBs.
4. Airbnb, Univision highlight best practices in BI – Mark Labbe (SearchBusinessAnalytics)
At the Real Business Intelligence conference, Airbnb and Univision execs presented some of the BI strategies their organizations use to help drive growth and cut costs.
5. Suit alleging SAP HANA database built on stolen IP questioned – Jim O'Donnell (SearchSAP)
Teradata sued SAP, claiming HANA was developed through thievery. But do the claims have merit? Or, is it a case of sour grapes due to loss of market share to a competing technology?
---