---
December 7, 2015 9:41 AM
Big Data
,
HP
,
IT gifts
,
Office 365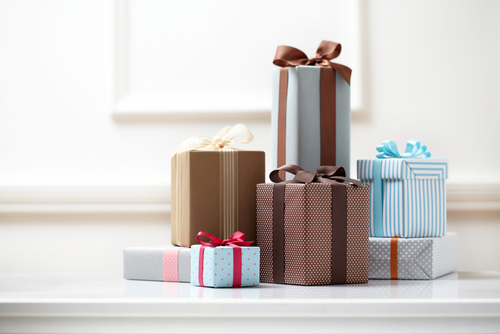 IT gifts image via Shutterstock
What 'techie' gift is on your Christmas wish list? Find out what's at the top spot this year in this week's roundup.
1. 'Star Wars' memorabilia tops geek gift wish lists in 2015 – Beth Pariseau (SearchDataCenter)
Geek gift ideas can be tricky, but this year, it's hard to go wrong with just about anything related to the 'Star Wars' movie franchise.
2. Timeline shows bumpy road led to HP split – Robert Gates (SearchDataCenter)
A timeline of HP through the years shows the defining moments that ultimately led to the split into HP Inc. and Hewlett Packard Enterprise.
3. Microsoft heats up SMB market with new Office 365 features – Tracee Herbaugh (SearchUnifiedCommunications)
Microsoft's latest Office 365 features are expected to heat up the competition with Cisco and other telephony vendors in the SMB market.
4. Dropbox abused by APT group for spear phishing campaign – Rob Wright (SearchCloudSecurity)
FireEye researchers discovered an advanced persistent threat group that used Dropbox to launch a spear phishing campaign against Hong Kong media companies.
5. Survey: BI and big data professionals ahead of peers on pay – Ed Burns (SearchBusinessAnalytics)
Employees who have BI and big data jobs are feeling pretty good about them, according to TechTarget's 2015 salary survey. High pay and strong job prospects are a couple reasons why.
November 30, 2015 3:03 PM
Cisco
,
Data Center
,
Red Hat
,
Security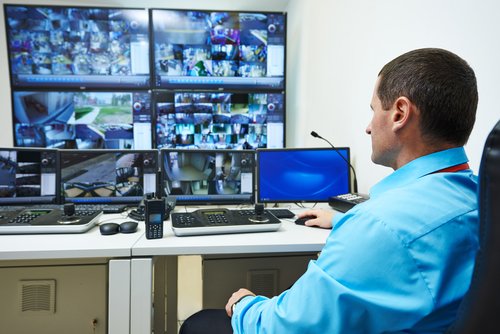 Security image via Shutterstock
Is security at the top of your IT project list? Check out the entire list from TechTarget's Annual Salary and Careers Survey in this week's roundup.
1. Security is the common theme in 2016 top IT projects – Nicole Laskowski (SearchCIO)
TechTarget's 2015 Annual Salary and Careers Survey results reveal how CIOs and senior IT leaders are coming to terms with shadow IT.
2. Red Hat cloud buoyed by Ansible buy, Microsoft partnership – Trevor Jones (SearchCloudComputing)
The acquisition of automation platform Ansible and a partnership to run its services on Microsoft Azure highlight a busy month of bolstering for the Red Hat cloud strategy.
3. Data centers seek creative skills to drive innovation in IT – Meredith Courtmanche (SearchDataCenter)
Now more than ever, data centers need creative employees to adapt and outwit problems for a more efficient, reliable IT infrastructure.
4. Dell fixes root certificate issue reminiscent of Superfish – Michael Heller (SearchSecurity)
Dell issued a fix for a root certificate similar to Superfish that could potentially allow attackers to intercept encrypted private data on its PCs.
5. Cisco launches open tech for containerized applications – Antone Gonsalves (SearchNetworking)
Cisco has launched an open source project, called Contiv, to build technology that automates the use of security, storage and networking in cloud-based containerized applications.
---
November 24, 2015 12:38 PM
Data Science
,
Machine learning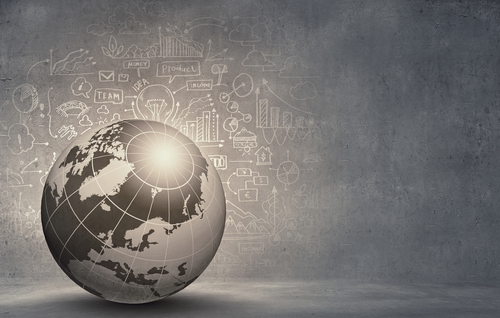 Data science image via Shutterstock
By James Kobielus (@jameskobielus)
Societies are massive learning machines. Cultures endure because groups refine and perpetuate repeatable learning processes, such as child rearing, community schooling, and organized religion.
In societies, everyone gets indoctrinated, whether they like it or not, and whether or not they agree with the "urtext" being instilled in their central nervous system. Indoctrination can be utterly essential if the lessons help us to survive and thrive. We can have confidence in what we've learned if it corresponds to what we experience in the world around us. And we can have confidence in machine learning (ML) if what it detects in the data corresponds to what's being observed in the real world. And that, in turn, demands that the outputs of ML models align with some sort of authoritative urtext.
What I'm referring to is "training data," which is the fundamental urtext in the dominant ML practice known as "supervised learning." Without a baseline set of curated training data labeled by one or more knowledgeable humans, supervised-learning algorithms can't work their magic. What these algorithms do, at heart, is search for correlations in the observational data that are consistent with those previously tagged and flagged in the training data. Another, more evocative term for training data is "ground truth."
Ground truth, in supervised-learning ML applications, can come from groups just as readily as from individual human experts. Depending on the algorithmic task at hand, the knowledgeable individuals may in fact be a crowdsourced group of anonymous strangers who've been asked to respond to specific challenges. In other words, a species of "social" indoctrination can be used for improving the performance of ML algorithms. The upshot is that we can have greater confidence in ML models if collective human judgments are used to continuously vet, adjust, and improve their outputs.
That's what this recent Computerworld article describes as "human-in-the-loop computing." The article gives examples of supervised learning ML applications where crowdsourced inputs are essential. These include such challenges as identifying handwritten alphanumerics, annotating the narrative revealed in photographic images, and providing failsafe checkpoints to autonomous vehicles. As the article states, the benefits of this social-learning man-machine symbiosis are undeniable. "It's often very easy," states author Lukas Biewald, "to get an algorithm to 80 percent accuracy but near impossible to get an algorithm to 99 percent. The best machine learning lets humans handle that 20 percent since 80 percent accuracy is simply not good enough for most real-world applications."
But, strangely enough, social learning can even apply when there are no humans in the loop, as discussed in this recent MIT Technology Review article. It discusses a research project in which groups of robots share data with each other in order to master a neuromuscular capability that most organic creatures have hardwired into their DNA. Researchers are using deep-learning algorithms to help robots collectively and iteratively to figure out how to manipulate physical objects with greater control and precision. Leveraging a continuous feed of training data fed from cameras and infrared sensors, robots are teaching themselves how to manipulate an order of magnitude more objects more rapidly than any of them could if they were operating in isolation from their peers.
As global society adopts algorithmic processes into every element of our existence, we'll be demanding that social-learning approaches be used to continuously and automatically refine the underlying machine learning models that drive it all. If we extrapolate the above-cited robot-social-learning capability out to the Internet of Things, it's clear that humans may someday be able to leverage worldwide sensor grids to drive robotic social-learning applications to manipulate every last physical objects in the world around us, or even in space. And if we leaven this robotic social learning with crowdsourced human judgments, we can extend human control over the physical environment to an awesomely cosmic extent.
Our confidence in the algorithmic economy will ride on the knowledge that it's continually learning from society as a whole. And by that I mean both the societies of crowdsourced humans and of our colonies of intelligently machines everywhere.
---
November 23, 2015 10:44 AM
Data Center
,
Docker
,
Encryption
,
Video conferencing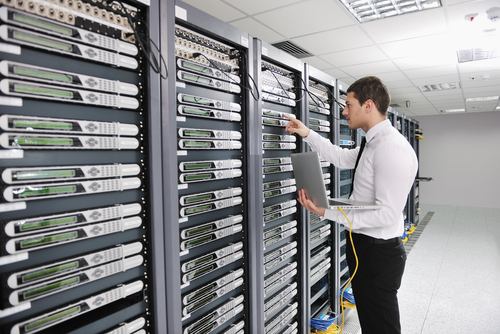 Data Center image via Shutterstock
A floating data center? It's not as crazy as you think. Check out how one organization created the concept in this week's roundup.
1. Floating data center reduces cost, power use – Robert Gates (SearchDataCenter)
A new data center provider promises big benefits from its novel floating data center, but the idea of running IT equipment on a barge is enough to make some IT watchers seasick.
2. Docker security updates aim to sway IT pros – Trevor Jones (SearchCloudComputing)
Docker has added greater control for IT ops and new container security tools, along with its containers as a service offering.
3. Growing demand for video conferencing in huddle rooms – Tracee Herbaugh (SearchUnifiedCommunications)
The popularity of office huddle rooms is behind a growing demand for low-cost video conferencing in the small meeting spaces.
4. Going dark: FBI continues effort to bypass encryption – Olivia L. Eckerson (SearchSecurity)
The FBI's effort to gain access to encrypted devices and data has led to a standoff with technology companies, such as Apple. Here's where the 'going-dark' debate stands.
5. Cloud first, mobile first are key themes for new Dynamics AX – Lauren Horwitz (SearchManufacturingERP)
Due out early in 2016, the major new release of Microsoft Dynamics AX adds mobile-friendly HTML5 user interface, embedded analytics and Excel macro-like task guides.
---
November 16, 2015 10:28 AM
Data Center
,
Dell
,
EMC
,
Microsoft Lync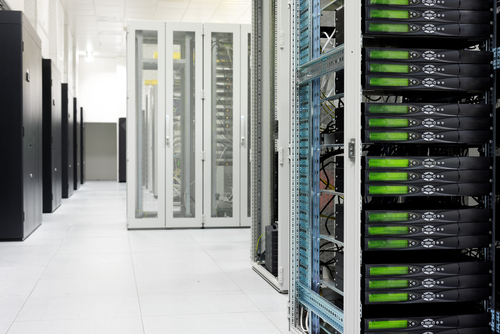 Data Center image via Shutterstock
What data center trends do you see coming to fruition in 2016? Check out IDC's predictions in this week's roundup.
1. Top data center industry trends to fuel the data centers of 2016 – Robert Gates (SearchDataCenter)
Data center industry trends include managers who don't just manage servers, storage and networking, but instead manage 'hybrid IT.'
2. Massive tax bill increases uncertainty in Dell-EMC deal – Ed Scannell and Robert Gates (SearchDataCenter)
Dell's deal to buy EMC and VMware for $67 billion is in doubt after revelations that the company could face a $9 billion tax bill, forcing some uncertain IT buyers to look elsewhere.
3. November Patch Tuesday closes gaps in Internet Explorer, Windows – Tom Walat (SearchWindowsServer)
Microsoft releases 12 security bulletins covering a wide range of applications, including Skype.
4. FBI accused of paying Carnegie Mellon $1M to hack Tor network – Michael Heller (SearchSecurity)
The Tor Project said that the Carnegie Mellon researchers behind an attack on the hidden service subsystem carried out last year were paid $1 million by the FBI to hack Tor network.
5. Microsoft updates Lync video conferencing technology – Tracee Herbaugh (SearchUnifiedCommunications)
Microsoft updates Lync Room System, giving the video conferencing technology the same user interface as Skype for Business.
---
November 9, 2015 9:34 AM
Container
,
cybersecurity
,
Data Center
,
Juniper Networks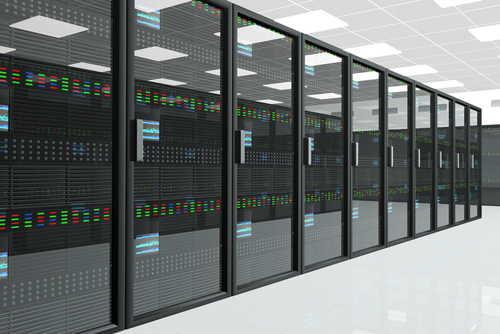 Data Center image via Shutterstock
The U.S. data center market has a new king. But who? Find out in this week's roundup.
1. U.S. data center market has a new king – Robert Gates (SearchDataCenter)
For years, there has been more data center space and power in the New York-New Jersey metro area than anywhere else in the United States. That's no longer the case.
2. Containers could breathe new life into old apps – Trevor Jones (SearchCloudComputing)
Containers are viewed as the simplest path for moving traditional data center apps to public clouds, but IT admins should prepare for the Donkey Kong barrels that are sure to trip them up along the way.
3. Juniper pricing to reflect industry shift to software – Antone Gonsalves (SearchNetworking)
Juniper pricing for networking products is changing, as the company prepares to become a software business, moving away from per-port pricing.
4. CSIP aims to modernize U.S. government cybersecurity – Michael Heller (SearchSecurity)
Experts approve of the Cybersecurity Strategy and Implementation Plan issued by the White House to strengthen government cybersecurity guidelines and practices, but worry about implementation.
5. Salesforce IoT cloud may already be proving its value – Tony Kontzer (SearchManufacturingERP)
Microsoft is among the companies trying to use Salesforce IoT cloud and Thunder event processing to turn big data into smart data.
---
November 2, 2015 1:23 PM
Cisco
,
Dell
,
EMC
,
Oracle
,
Symantec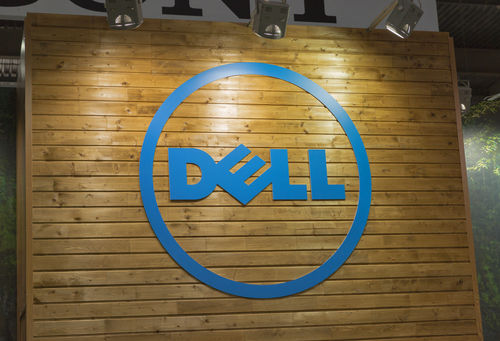 Dell image via Shutterstock
What impact do you think the Dell-EMC deal will have on the IT industry? Find out in this week's roundup.
1. Time waits for no one – – except the Dell-EMC-VMware deal – Ed Scannell (SearchServerVirtualization)
As the hype over the Dell-EMC-VMware deal simmers down, it could take some time before IT takes full measure of the deal's impact.
2. Dell promises to innovate on next-gen Windows 10 PCs – Ramin Edmond (SearchEnterpriseDesktop)
Like a captain on a sinking ship, Dell remains committed to the PC market, and looks to hardware innovations and Windows 10 as the bailing buckets.
3. Oracle IaaS takes on AWS with Elastic Compute Cloud service – Jessica Sirkin (SearchOracle)
Oracle rolled out more cloud services at OpenWorld 2015, topped by a public cloud addition to its Oracle Cloud Infrastructure IaaS suite that directly targets Amazon Web Services.
4. Google slams Symantec over Certificate Transparency trouble – Peter Loshin (SearchSecurity)
Google demands Certificate Transparency for all Symantec-issued certificates in wake of last month's escalating disclosures about fake "testing" certificates.
5. Latest Cisco acquisitions touch analytics, security, cloud – Antone Gonsalves (SearchNetworking)
Cisco acquisitions of ParStream, Lancope and 1 Mainstream reflect the company's view of how networking is evolving.
---
October 26, 2015 10:25 AM
Citrix
,
Dell
,
EMC
,
Windows 10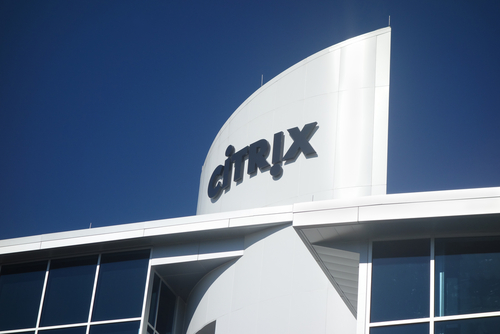 Citrix image via Shutterstock
Were you surprised Mark Templeton's tenure as Citrix CEO came to an end? Find out what the sudden change means for the the company in this week's roundup.
1. Citrix CEO departs as EUC industry shakeup continues – Bridget Botelho, Colin Steele and Alyssa Wood (SearchVirtualDesktop)
Mark Templeton's tenure as Citrix CEO has abruptly come to an end, leaving Citrix users to wonder what's in store for the company's future.
2. HP public cloud shut down to refocus on hybrid – Trevor Jones (SearchCloudComputing)
A major feature of HP's hybrid cloud strategy is ending as the HP public cloud will be shut down and the company will instead partner with public cloud vendors going forward.
3. Dell, Microsoft CEOs discuss Windows 10 PC strategies – Ramin Edmond (SearchEnterpriseDesktop)
The Microsoft-Dell partnership got competitive this year with Microsoft's first 2-in-1 device, but Dell's Windows 10 laptops differ in one important area.
4. Dell World 2015: Cloud system open to wider range of partners – Lynn Haber (SearchCloudProvider)
Dell and Microsoft have introduced the Dell Hybrid Cloud System for Microsoft, which targets businesses of any size and opens up new opportunities for channel partners.
5. Dell merger with EMC leaving customers cold? – Eamon McCarthy Earls (SearchNetworking)
In this week's blogs: The Dell merger with EMC is making some customers worried; a new packet capture appliance wins praise.
---
October 19, 2015 9:17 AM
Dell
,
EMC
,
Microsoft Patch Tuesday
,
VMware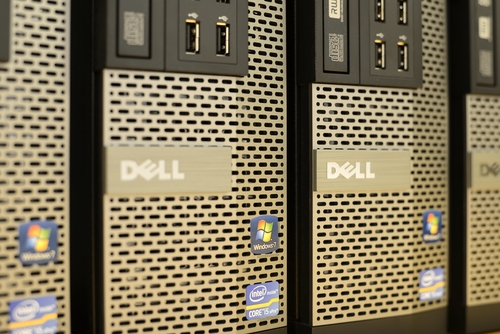 Dell image via Shutterstock
Are you more hopeful or concerned about the Dell-EMC deal? Check out what IT professionals think about the merger is this week's roundup.
1. Dell-EMC merger leaves IT pros hopeful or concerned – Carol Sliwa (SearchStorage)
As IT pros try to wrap their arms around the $67 billion Dell-EMC merger, some say it could spur change in purchasing plans; others predict little impact.
2. Dell-EMC acquisition leaves questions as Tucci steps away – Dave Raffo (SearchStorage)
When the Dell-EMC deal is complete, EMC CEO Joe Tucci will step away after 15 years on the job — leaving Michael Dell and others to carry on his legacy.
3. Dell swoops in as VMware hybrid cloud management improves – Trevor Jones (SearchCloudComputing)
The VMware hybrid cloud strategy took a step forward this week with improved transparency and feature consolidation in vRealize, despite being overshadowed by the Dell-EMC acquisition.
4. Dell networking portfolio fortified with EMC – Antone Gonsalves (SearchNetworking)
Dell's $67 billion acquisition of EMC is expected to create a networking portfolio suitable for large enterprises.
5. October Patch Tuesday plugs holes in IE, Edge browsers – Tom Walat and Tayla Holman (SearchWindowsServer)
Windows administrators have a relatively light month as Microsoft releases only six security bulletins for October.
---
October 13, 2015 11:01 AM
Apple
,
Channel
,
Dell
,
EMC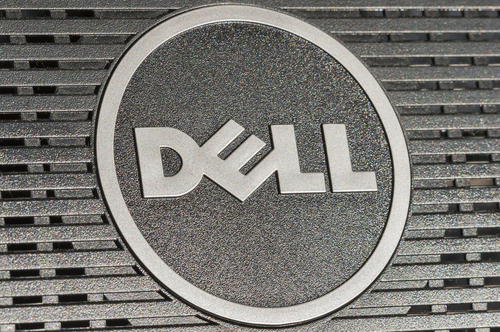 Dell image via Shutterstock
What do you make of the Dell-EMC deal? Check out this week's update with all the news surrounding the blockbuster acquisition.
1. Dell and EMC agree on blockbuster $67 billion buyout – Dave Raffo (SearchStorage)
Dell and EMC made it official this morning – Dell intends to acquire EMC for an expected $67 billion price tag in the largest technology transaction ever.
2. Dell-EMC deal comes with plenty of risks – Ed Scannell and Robert Gates (SearchDataCenter)
Dell finalized its purchase of EMC this week, in a deal that analysts said could pay dividends for enterprise customers – if it succeeds, that is.
3. What's ahead for Dell partners, EMC channel in pending buyout? – Lynn Haber (SearchITChannel)
Dell's pending acquisition of EMC will impact channel companies in different ways: Some may need to sort out product overlap, while others may find expanded sales opportunities.
4. Dell buys EMC in major deal; fate of Documentum ECM software unclear – Lauren Horwitz and Nathan Lamb (SearchContentManagement)
In a historic deal, Dell will buy EMC for $67 billion, acquiring successful RSA security and storage devices. But what is the fate of Documentum?
5. Cloud vendors saw end of Safe Harbor agreement coming – Trevor Jones (SearchCloudComputing)
The EU high court's decision to strike down the Safe Harbor agreement shouldn't hurt large cloud companies or their users, but long-term questions about data privacy remain.
6. Is Apple's iPad Pro ready for work? – Chris Maxcer (SearchManufacturingERP)
Apple's iPad Pro has many appealing features. Consumers likely will love it, but will it find a place in enterprises?
---