---
October 18, 2016 11:05 AM
Artificial intelligence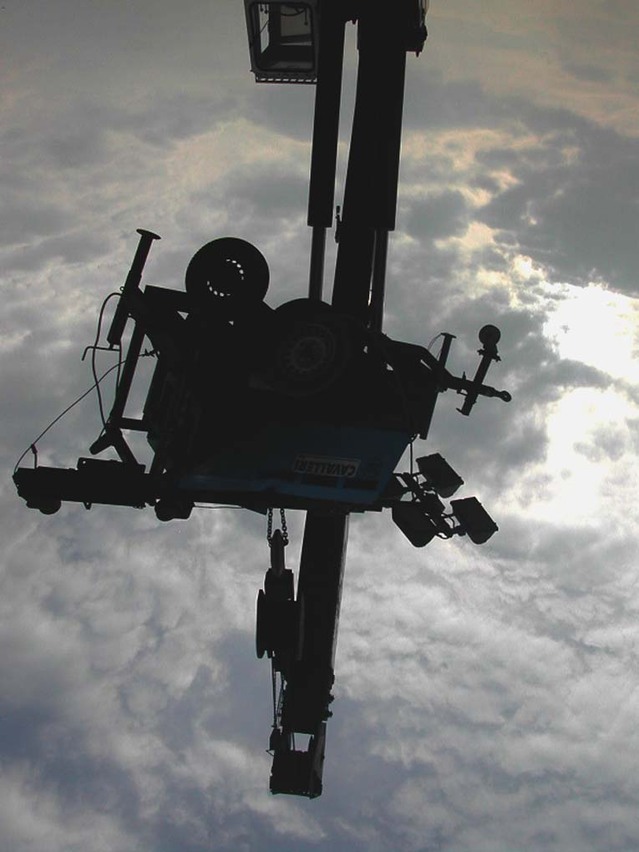 Artifical image via FreeImages
By James Kobielus (@jameskobielus)
It's not hard to grab your 15 minutes of attention in the mass media. All you need to do is argue that that the latest technological mania is going to ruin the world.
Alarmist warnings about artificial intelligence (AI) seem to be everywhere right now. I'm a bit jaded by all this sensationalism. Earlier this year I published my thoughts on this topic, in which I outlined the principal overheated arguments being made against AI and its data-driven cousin: cognitive computing. If you watched the otherwise excellent October 9 "CBS Sixty Minutes" episode on AI, you saw many of those arguments rehashed.
Now I'm seeing a new theme in the anti-AI backlash: the notion that growing reliance on data-driven cognitive computing will turn users into gibbering idiots. That's essentially the thesis of Bernard Marr's recent Forbes article, as flagged in the headline "Is Stupidity A Dangerous Side Effect Of Big-Data-Driven AI?" In the article itself, Marr softens that tone just a wee bit, using the term "de-skill" to refer to the process under which automating cognitive functions may cause people to forget how to handle them unassisted. But it's clear that Marr believes the technology risks dumbing down AI-assisted tasks to the point at which people may become passive appendages to the machine (or, at the very least, to machine learning algorithms).
My feeling is that this is more of a red herring than a real issue. The fact that AI has made a specific mental task easier doesn't imply that you, the person whose cognitive load is being lightened, are in danger of becoming an imbecile. We've been living with high-tech cognition offloaders—such as spreadsheets and electronic calculators–for the past couple of generations, but those don't seem to have spawned mass mathematical illiteracy. People still need to master the same core concepts—addition, subtraction, division, multiplication, etc.–in order to use these tools correctly.
So before we let our fevered imaginations get the better of us, let's consider how deeply entrenched AI has already become in our lives, and how little we need to fear it. If you consider the range of tasks for which AI is becoming ubiquitous, it's obvious that none of this is reducing any of us to a state of drooling incoherence. AI's principal applications so far have been for conversational chatbots, speech recognition, face recognition, image classification, natural language processing, computer vision, fraud detection, and environmental sensing. Though these AI-powered applications are everywhere—such as your smartphone–I'm pretty sure that most of us still have no problem speaking to human agents, understanding spoken language, or identifying a familiar face without technological spoonfeeding.
If anything, AI-enriched applications, appliances, the Internet of Things, and intelligent robotics are extending all of our senses. They're honing our innate intuitions to a finer degree through immersive pattern sensing. And they're empowering our neuromusculature in new ways, spurring all of us to evolve our organic smarts in order to embrace the amazing possibilities being unlocked.
Of course, it is quite possible that AI will be misapplied in many application contexts. That's the essence of Marr's arguments. He sketches out several speculative decision scenarios in which particular professionals may give AI-infused applications too much latitude:
AI-guided flight-automation systems may create a new generation of pilots who aren't knowledgeable or attentive enough to manually override and fly the plane when they need to.
AI-driven autonomous vehicles may lessen people's incentive to learn how to operate cars manually (assuming that this is even possible in future self-driving vehicles).
AI-powered medical systems may weaken physicians' ability to render expert diagnostic judgments grounded in their own manual review of patient records.
AI-monitored manufacturing assembly lines may cause quality assurance specialists to ignore the evidence of their own senses, thereby contributing to a surge in defective products that enter the market.
Those scenarios are worth considering, but the more you ponder them the less likely they seem. Let's consider each of the scenarios in turn:
Only insane pilots would rely unthinkingly on AI-guided navigation systems, considering that their own lives (not to mention those of their passengers and people on the ground) hang in the balance.
The same applies to the occupants in AI-steered autonomous vehicles, many of whom won't enter such vehicles unless there's a designated human driver who can assume controls in a pinch.
Likewise, few responsible doctors will take reckless risks with patients' lives by delegating unthinkingly to AI-powered systems—or, at the very least, their malpractice insurers will rein in any such temptations.
And manufacturing quality control specialists will lose their jobs in no time if they sign off on too many AI-certified false-negatives at the tail end of the production process.
Marr states, rightly, that what would be most problematic is any AI-driven process that entirely lacks human oversight and control. But even in those instances (which in any likely future scenario will be the exception, not the rule), specific humans will still be held responsible for the results of algorithmically guided processes.
Real-world checks and balances will keep AI-powered processes from running amok. When circumstances demand it, heads will roll and AI-driven processes' most adverse decision paths will be reined back in.
October 17, 2016 10:13 AM
Cloud Computing
,
OpenStack
,
Oracle
,
Security
,
VMware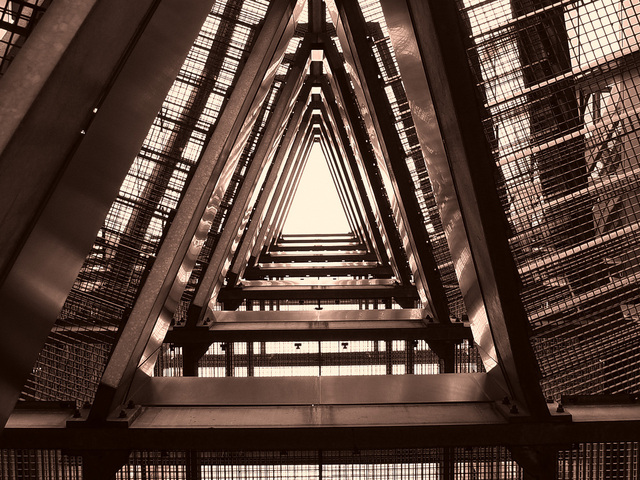 IT security image via FreeImages
What will the White House's response be to the recent election-tampering activity by Russian hackers? Find out in this week's roundup.
1. White House considers proportional response to Russian hackers – Michael Heller (SearchSecurity)
U.S. intelligence agencies officially attributed potential election-tampering activity to government-led Russian hackers, and the White House said it is considering a proportional response.
2. Digital transformation to be major theme in ONUG 2016 fall conference – Jennifer English (SearchSDN)
Nick Lippis, co-founder and co-chairman of ONUG, describes what to expect from ONUG 2016. Major topics will include digital transformation and its effect on the IT industry.
3. Amid rising cloud computing confidence, IBM's SoftLayer shift resonates – Ed Scannell (SearchCloudComputing)
Three years after its purchase of SoftLayer, IBM has finally coalesced its cloud computing strategy around the cloud platform and is winning new IT fans.
4. In VMware vs. OpenStack debate, IT shops seek compromise with VIO – Robert Gates (SearchDataCenter)
IT shops comfortable with vSphere may be happier staying home when comparing VMware vs. OpenStack to put together legacy and next-generation applications.
5. Oracle cloud technology brings a chain reaction of change – Jessica Sirkin (SearchOracle)
At Oracle OpenWorld 2016, Oracle cloud technology was the big topic of conversation. The editors of SearchOracle and SearchDataManagement discuss what they've heard about cloud.
---
October 10, 2016 12:08 PM
IT career
,
VMworld
,
Yahoo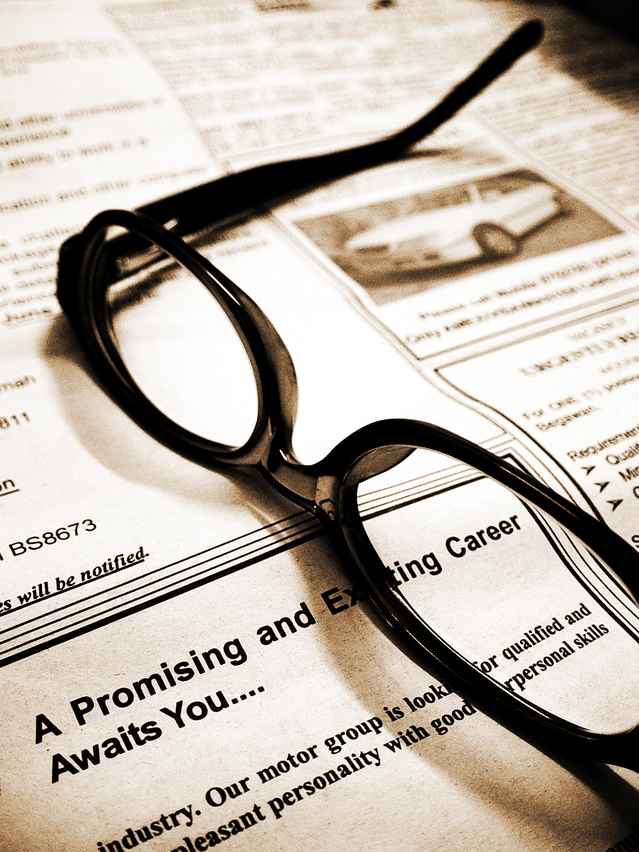 Career image via FreeImages
Looking to land your next IT dream job? Find out how to impress your next employer in this week's roundup.
1. IT career advice to wow future employers – Tim Culverhouse (SearchDataCenter)
There are many ways to land your dream IT job, but knowing what interviewers are going to ask, what new roles are emerging and how to talk business are especially important.
2. From NSX to VSAN, the biggest announcements at VMworld 2016 US – Brian Kirsch (SearchVMware)
Although VMware did not unveil an updated version of its popular vSphere product at this year's VMworld U.S., it had other exciting updates and new products to offer.
3. Yahoo implicated in secret surveillance program, but questions remain – Michael Heller (SearchSecurity)
A report claims Yahoo built custom software under order of the U.S. government to perform secret surveillance on all incoming emails, though questions about the program remain.
4. Yammer, Office 365 Groups integrate for online team collaboration – Katherine Finnell (SearchUnifiedCommunications)
Yammer's integration with Office 365 Groups reveals Microsoft's collaboration roadmap, but raises questions for on-premises Office 365 users.
5. New Balance steps back from the cloud buzz – Jason Sparapani (SearchCIO)
An IT exec at a recent tech leader conference says cloud isn't always best for his company's ever-growing volumes of data — stirring a different sort of cloud buzz.
---
October 3, 2016 11:26 AM
Database security
,
JSON
,
Unified Communications
,
Windows Server 2016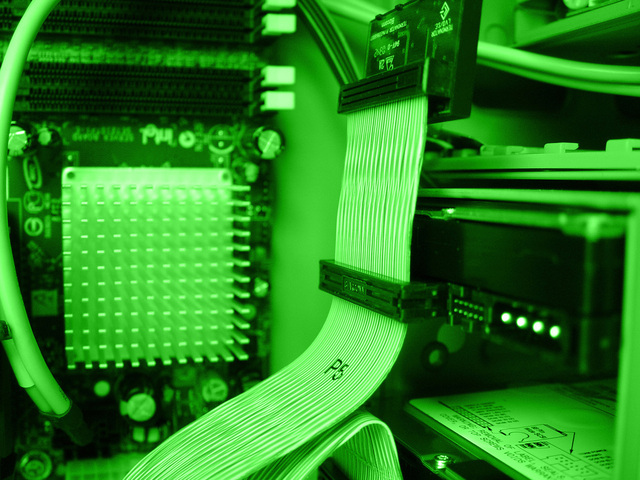 Server image via FreeImages
Are you ready for Windows Server 2016? Check out the new features in this week's roundup.
1. Microsoft slates Windows Server 2016 availability for mid-October – Tom Walat (SearchWindowsServer)
Microsoft dedicated its opening keynote to the benefits of Azure, but IT pros say the company's on-ramp to the cloud still needs some work.
2. FBI confirms more state voter databases targeted by attackers – Michael Heller (SearchSecurity)
The FBI confirmed many state voter databases have been scanned or attacked by malicious actors and urged states to ensure security is in place and ready.
3. Predictive sales tools in Dynamics 365 empower sales reps – Jesse Scardina (SearchCRM)
Dynamics 365, like all Microsoft products, is expected to receive an AI upgrade as CEO Satya Nadella touts the 'democratizing of AI' for its services.
4. Announcements at Alpha DevCon verify dev world's move to JSON data – Fred Churchville (SearchSOA)
Announcements made by Alpha Software representatives at the Alpha DevCon conference verified that the ability to work with JSON is a 'must-have' for businesses today.
5. Cisco and Salesforce plan joint UCC development – Antone Gonsalves (SearchUnifiedCommunications)
Cisco and Salesforce have agreed to develop and market Cisco Spark and WebEx for Salesforce's online software for sales and customer service.
---
September 26, 2016 10:32 AM
Cisco
,
Data breach
,
Oracle
,
Yahoo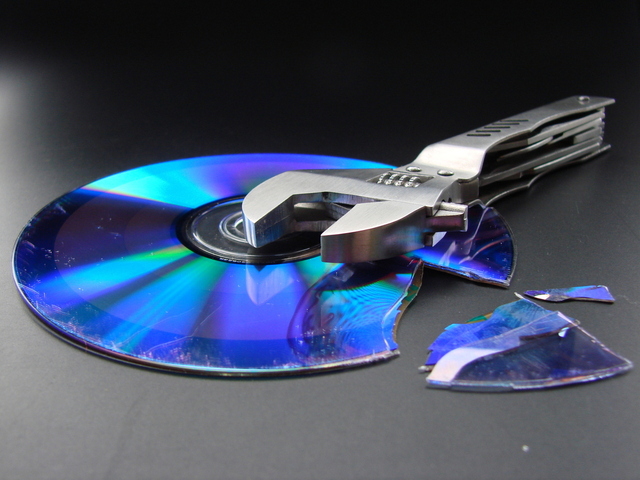 Security image via FreeImages
Were you affected by the recent Yahoo data breach? Find out what you should do to keep your Yahoo account safe in this week's roundup.
1. Yahoo breach leaves 500 million accounts compromised – Michael Heller (SearchSecurity)
Yahoo confirmed it was the victim of one of the largest mega breaches in history two years ago when information on at least 500 million user accounts was stolen.
2. New Cisco professional services aimed at hybrid clouds – Antone Gonsalves (SearchNetworking)
The latest Cisco professional services are aimed at helping companies build and manage hybrid clouds. The offering reflects a shift in Cisco's cloud strategy.
3. Will Oracle IaaS lure IT shops from public cloud leaders? – Trevor Jones (SearchCloudComputing)
Oracle turns to bare metal and containers to craft an IaaS platform that's friendlier for enterprise scale-out, but is it compelling enough versus entrenched public cloud rivals?
4. Oracle 12c Release 2 goes cloud-side first – Jack Vaughan (SearchOracle)
Oracle 12c Release 2 is going to the cloud first, in keeping with Larry Ellison's campaign to do cloud better than others. AWS databases, like Aurora and Redshift, are clear targets.
5. Veritas Technologies CEO: Vendor 'got lost' as part of Symantec – Sonia Lelii (SearchDataBackup)
Veritas CEO Bill Coleman talks about how he intends to reshape the company around data protection, data management and the cloud after splitting from Symantec.
---
September 19, 2016 8:21 AM
HPE
,
Security
,
Veritas
,
Vertica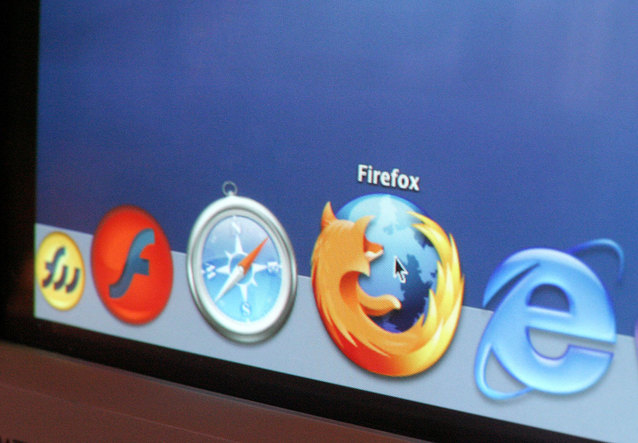 Browser image via FreeImages
Which programs are being targeted most by exploit kits? Check out the latest report in this week's roundup.
1. Flash, Java and IE top list of most popular exploit kit targets – Michael Heller (SearchSecurity)
Exploit kits make the job of an attacker much easier but can be defended against easily by understanding the vulnerabilities and software they most often target.
2. Aruba launches a new mobile first platform for enterprises – Eamon McCarthy Earls (SearchNetworking)
Aruba is drawing together six network product offerings to create a new mobile first platform underpinned by APIs.
3. Evernote's move to Google downplays cloud lock-in concerns – Trevor Jones (SearchCloudComputing)
Cloud lock-in continues to fall down the list of concerns for companies willing to accept the tradeoff to tap into a platform's higher-level services.
4. HPE sells Vertica analytics, thanks to the growth of open source software – Jack Vaughan (SearchDataManagement)
HPE is paring down its software holdings, including analytical software in the Vertica line. A sale to Micro Focus is due to close next year.
5. Veritas Vision: Beyond backup to cloud, data management – Sonia Lelii (SearchDataBackup)
Newly independent vendor Veritas plans to evolve from selling more than data protection to targeting the data management market, while using the cloud.
---
September 12, 2016 8:43 AM
Dell
,
EMC
,
Networking
,
RSA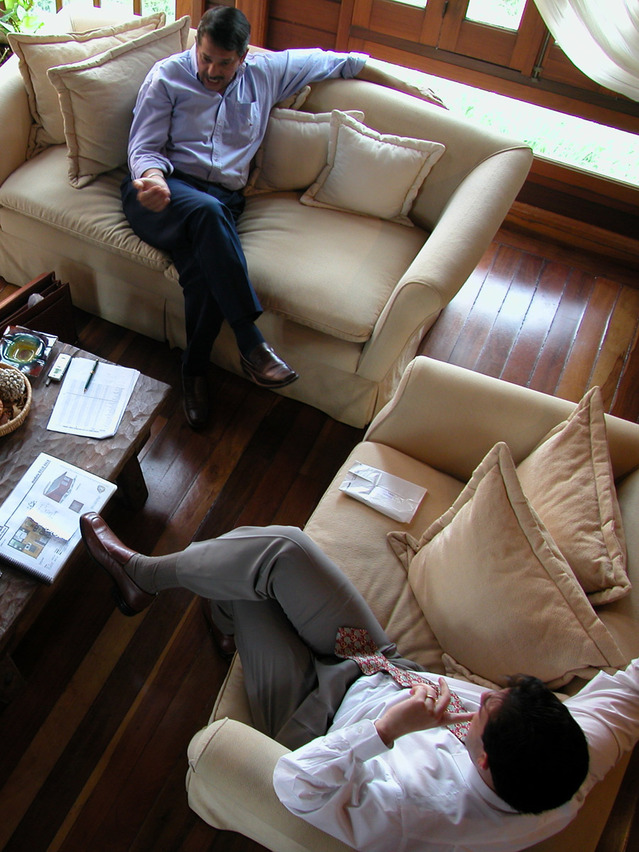 Deal image via FreeImages
Last week, all the big news surrounded the closing of the Dell-EMC deal. Check out all the different stories in this week's roundup.
1. Dell EMC now 'open for business' – Dave Raffo (SearchStorage)
Dell's $60 billion-plus acquisition creates a new storage behemoth, called Dell EMC, but it will take a while to address all lingering concerns about the new company.
2. Bulky vs. slim: Dell-EMC and HPE paths raise innovation questions – Robert Gates (SearchDataCenter)
Users mull a vastly different IT buying landscape, after Dell Technologies completed the largest technology deal in history, while HPE sells off another part of its business.
3. RSA: No major changes expected following Dell-EMC merger – Michael Heller (SearchSecurity)
Following the Dell-EMC merger, RSA executives expect no significant changes to the business, although there will be some product overlap to deal with.
4. The new Dell talks up cloud, convergence, but networking plans vague – Chuck Moozakis (SearchNetworking)
The new Dell Technologies is bullish on hybrid cloud, convergence and cloud-native applications for enterprises, but Dell networking plans weren't in the spotlight.
5. Google to tweak Chrome browser security in 2017, flag HTTP as insecure – Peter Loshin (SearchSecurity)
Google's campaign to encrypt the web continues, as Chrome browser security will flag any sites using HTTP for passwords or payment info as insecure, starting in 2017.
---
September 6, 2016 10:51 AM
Data breach
,
Dropbox
,
Encryption
,
VMware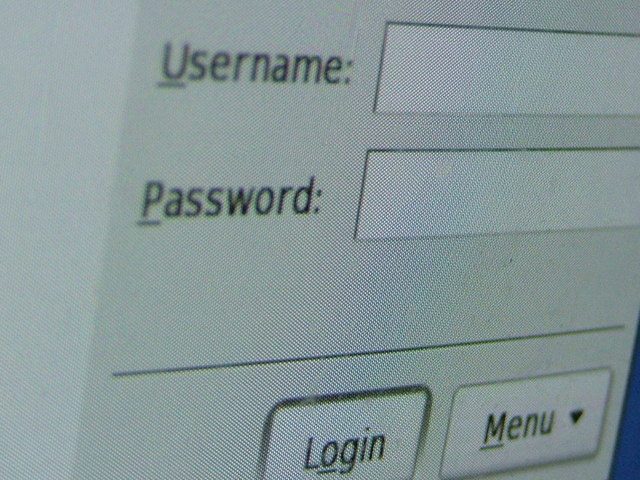 Password image via FreeImages
What can you learn from the Dropbox data breach? Check out all the important lessons in this week's roundup.
1. Lessons from the Dropbox breach – Warwick Ashford (ComputerWeekly)
Dropbox is the latest major company to confirm a data breach, albeit four years old, but – as with all recent data breaches by cloud-based services – it highlights some key security lessons.
2. Dropbox hack and the password security conundrum – Brian Holak (SearchCIO)
The Dropbox hack is the latest reminder that the end is near for traditional authentication methods. Also in Searchlight: VMware comes at cloud from a new direction.
3. VCloud Air becomes a role player in VMware's cloud strategy – Trevor Jones (SearchCloudComputing)
VCloud Air never got much traction in the public cloud market and now it's being relegated to a bit player in the latest tweak to VMware's cloud strategy.
4. FBI wants 'adult' conversation about 'going dark' encryption debate – Michael Heller (SearchSecurity)
FBI Director James Comey wants to have an 'adult' conversation on the encryption debate, but many think that means ignoring experts and embracing the 'going dark' argument.
5. HPE adapts Vertica analytical database to world with Hadoop, Spark – Jack Vaughan (SearchDataManagement)
Vertica 8.0 expands the analytical database's support for Kafka, Spark and Hadoop. That's an important step, as the Hewlett Packard Enterprise technology tries to compete in a field of diverse data tools.
---
August 29, 2016 9:05 AM
Cloud Computing
,
Office 365
,
Rackspace
,
VMworld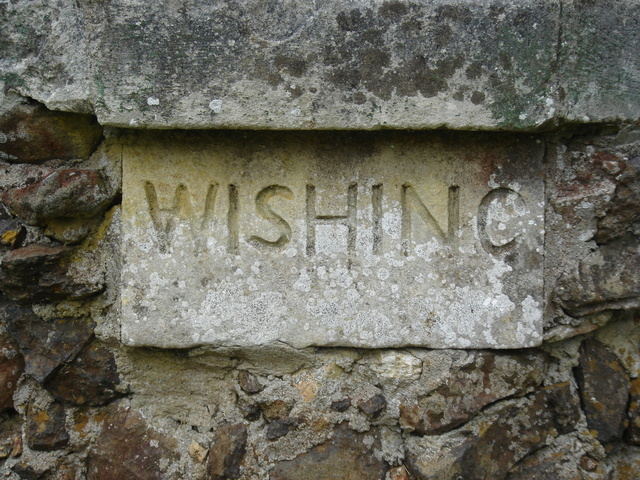 Wish image via FreeImages
What's on your wish list for VMworld 2016? Check out what several experts want in this week's roundup.
1. IT's VMworld 2016 wish list: Bring VDI costs down – Ramin Edmond (SearchVirtualDesktop)
IT experts share their wish lists for VMworld 2016. For SMBs, it's high time VMware brings cheaper VDI to the table.
2. Questions swirl around Shadow Brokers' cyberweapons dump – Peter Loshin (SearchSecurity)
More unanswered questions remain about the Shadow Brokers' release of NSA/Equation Group cyberweapons cache, as vendors move to mitigate and researchers search for vulnerabilities.
3. Microsoft to tap Genee online intelligence for Office 365 – Antone Gonsalves (SearchUnifiedCommunications)
Microsoft plans to use startup Genee's online intelligence to automate calendaring tasks in Office 365. Microsoft acquired Genee this week.
4. State of cloud infographic: Cloud Computing stats for CIOs, IT execs – SearchCIO staff (SearchCIO)
Surveys show that many enterprises plan to increase or maintain cloud spending in 2016.
5. Rackspace acquisition positions company for more managed services – Trevor Jones (SearchCloudComputing)

The Rackspace acquisition by Apollo Global Management will make the company privately held and infuse it with cash to double down on its strategy around managed services.
---
August 22, 2016 9:18 AM
Cloud Computing
,
Marketing
,
Oracle OpenWorld
,
XenApp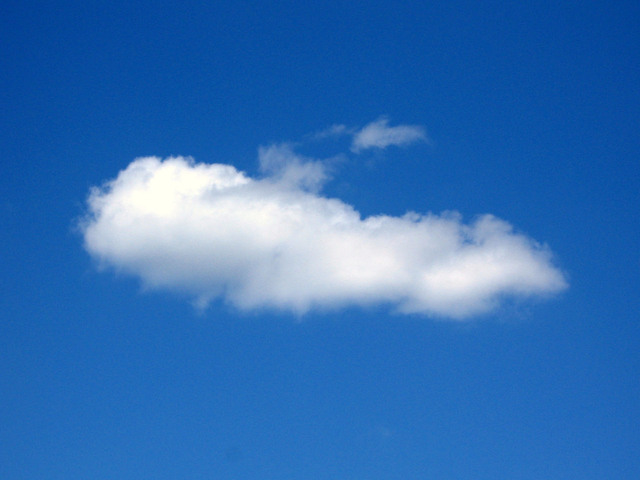 Cloud image via FreeImages
Who's winning the cloud wars? Find out who takes the top spot in this week's roundup.
1. Latest Gartner ranking: Who's winning the cloud wars – Jason Sparapani (SearchCIO)
AWS, Azure and Google score big in the latest Gartner ranking. But don't just go by good grades when choosing an IaaS cloud platform.
2. New XenApp express service puts spotlight on cloud app delivery – Ramin Edmond (SearchVirtualDesktop)
Businesses are moving away from full virtual desktops to delivering individual apps from the cloud. The latest indication of this trend is the new XenApp express service from Citrix and Microsoft.
3. Fallout from Equation Group cyberweapons leak continues to mount – Peter Loshin (SearchSecurity)
Mystery continues to surround the Shadow Brokers' release of Equation Group vulnerability exploits and hacking tools, as vendors scramble to patch zero days.
4. Security was talk of the summer, may be big at Oracle OpenWorld 2016 – Jessica Sirkin (SearchOracle)
OAUG President Patricia Dues has attended every Oracle OpenWorld. She shares her thoughts on OpenWorld 2016, and why security and the cloud are the places to look.
5. Data-driven marketing is trend for next 12 months, says Vala Afshar – Lauren Horwitz (SearchSalesforce)
Bringing intelligence to marketing systems is the theme for the next year, says Vala Afshar of Salesforce.
---