---
September 23, 2009 12:47 PM
Brendan Cournoyer at Windows Server Notebook points out Microsoft's Windows 7 marketing strategy: House parties. And lots of 'em:148,252 if Microsoft's party page is to be believed. And what will all those people be doing at these parties? Not to be too cynical, but we're guessing that a good percent of the hosts are just using the party as a chance to snag the free copy of Windows 7 Signature Edition that hosts get. Because really, would you want to attend a party where the structured events are demoing how to block games, transfer user accounts from one PC to another and "have your guests try clicking through some of the WET screens*."
Even Microsoft's best marketing efforts don't make it seem like too much fun:
[kml_flashembed movie="http://www.youtube.com/v/1cX4t5-YpHQ" width="425" height="350" wmode="transparent" /]
Thanks, but we'll hold our party for the Microsoft's oFone finally makes its debut. Now that is software worth celebrating:
[kml_flashembed movie="http://www.youtube.com/v/WazA77xcf0A" width="425" height="350" wmode="transparent" /]
In the meantime, we've got plenty of Windows 7 resources to help you plan your party, so click below to get ideas for your shin dig, or send me your activity ideas in the comments or at Michael@ITKnowledgeExchange.com. Maybe we can put together a slightly more entertaining list.
More on Windows 7:
September 23, 2009 8:10 AM
When former IBM alum and noted iSeries critic Bob Cancilla disappeared from the Internet, it caused quite the stir on the Midrange.com mailing list: His Twitter account, @i_nsider disappeared (cache), as did his blog, I-nsider. Commenters speculated that Bob would be back, and they were right: Cancilla addressed the mailing list himself the next morning:
———- Forwarded message ———-
From: Bob Cancilla
Date: Tue, Sep 22, 2009 at 9:45 AM
Subject: Re: Bob Cancilla's blog taken down?
To: Midrange Systems Technical Discussion

I'm back.

I have two blogs that I shall keep up dated.  They are:

Cancilla on i — http://cancillaoni.blogspot.com/
Modern Computer Systems – http://computersystemstoday.blogspot.com/

Modern Computer Systems will discuss my ideas for the future of corporate systems.  It is business systems architecture centric discussion that is none technical at least from a technology standpoint.  I spent the bulk of my career designing and building 3 what today might be called ERP systems for 3 insurance companies and an Insurance software house before taking a detour into IBM with the misguided thought that I might make a difference in what they were doing.  I was wrong.

And yes, I did part company with Oxford.  We are good friends but are looking at different goals and directions.  I am now totally independent and am not selling anyone's software.

Cancilla on i will have posts on my take on the iSeries and its unfortunate state of affairs.

The article I posted on Cancilla on i is similar to the one I had on the i-nsider but is different.

Please note my business today is pure consulting not constrained by any products.  My goal is to provide the best path for my clients that I believe to be correct.  Some of you may disagree with my opinions on the future of iSeries. I caution you to look very carefully at what is going on within IBM along with the goals and objectives of the IBM'rs who tell you that the future of IBM i is rosy.  I will not quote numbers as that would be totally inappropriate, but be assured that the numbers seem to be rapidly decreasing.

Some of you quoted some major companies that are using iSeries.  Many of those are leaving the platform under mandate from their corporate IT organizations. Again I will not name names as I got that information while at IBM so that would be inappropriate, but some of the largest and best known iSeries shops are leaving the platform.
So Bob Cancilla is definitely back (he even has a new Twitter account, @RCancilla) and definitely still dour on the prospects of a rosy future for the iSeries.
More on IBM iSeries:
---
September 22, 2009 2:39 PM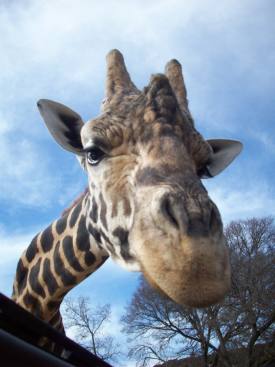 After my post asking whether your boss knows what you do for a living, I received an e-mail from a reader who recounted how taking a risk in extending his job description paid off later down the line, and I wanted to share it. The reader asked to remain anonymous. -Michael
My first IT job was as an RPG Junior Programmer at a large pharmaceutical manufacturer's Canadian office. I was given minor program maintenance tasks. One of them involved a small change in a daily sales report program. I had just completed a community college computer degree and was appalled at the report layout, which, among other problems, had a terrible case of what I call "column creep," i.e. many columns of figures with totals that didn't quite line up, so that by the time you moved across the page to the right-most columns, the total underneath the last column actually belonged to the previous column, and the last column total was alone in the right margin. It was ugly and hard to read, and related columns were not grouped together. I told the programmer I reported to that I could really improve this report and was curtly ordered to do what I was told and no more.
So I did, but I also asked around and was astounded to find out that this very poorly designed report was read first thing every day by all the office sales managers and every major company executive: It was the most visible of all the IT reports. So one day in the cafeteria, within the earshot of a sales executive, I told the IT manager that with a day or two of work i could make vast improvements to this report. After I left, the sales executive told the IT manager that he would welcome any improvement to this critical report.
This resulted in a series of initiatives assigned to me to find "low hanging fruit" i.e. fast and easy opportunities to improve IT reports, making them easier to read, better organized, and providing more relevant information. Our department began to be more responsive to user requests and my career got a huge boost because word got around that I understood and spoke the language of the business units, and that I could help them organize data into more usable information.
---
September 22, 2009 9:07 AM
Recently, I came across Kevin Beaver's advice to define your job role:
The average network admin is having an identity crisis. Sometimes these IT pros are on top of the world with lots of responsibilities, then a few weeks pass and they're on everyone's bad side. Management has unrealistic expectations, and users, well, they love you and hate you – often at the same time.

Despite the up and down nature of working in IT, you actually have more power than you think to make positive changes in your job.
Kevin offers four practical steps for breaking through and finding a career you enjoy:
Find out what it is that you're really supposed to be doing.
Accept responsibility.
Set goals.
Raise the bar.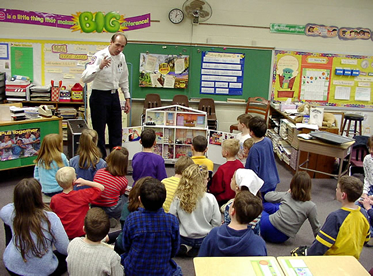 It was the first point I found most interesting: "Find out what it is that you're really supposed to be doing." It seems so obvious, but if you had to get up and give a presentation in front of a kindergarten class about what you do, would your boss describe your job the same way? In a former life, I had a job where I was supposed to be devising reports about audience reach, which I did. But I also volunteered around the small business to do tech support, build a website mock-up,  show someone how to do a mail merge … and none of that was in my job description. That's the sort of natural job evolution that happens all the time, and for a small, 6 or 7 person company, it's no big deal. But for larger companies, or if you're looking to make sure you have the right experience for the future, it might be best to make sure what your job is on paper matches what you're doing in the real world.
Have you encountered this slow, inevitable responsibility shift before? Did it end up getting in the way of your "real" job, or did it help you advance your career? I'd love to hear your thoughts, either in in the comments or at Michael@ITKnowledgeExchange.com.
---
September 21, 2009 11:05 AM
Editor's Note: Last week, we saw how tablet warranties could go awry, with one IT administrator stuck with the shipping tab when her tablets went wonky. Joshua Garick, a lawyer in Boston, MA., offered to share a few more reasons why IT administrators should think twice before buying that extended warranty. -MM

Warranties are often marketed as a way to provide peace of mind that you can be made whole in the event your purchase is defective. The reality, however, is that warranties are often cash cows for merchants who prey on risk adverse and legal un-savvy buyers. Most sales of tangible goods actually come with implied warranties whether or not the merchant or the manufacturer discloses their existence.  As a result, it may be the case that you're better off not purchasing elective warranties.
The sale of goods was historically governed by the caveat emptor doctrine – let the buyer beware.  If a product was defective, the buyer had no recourse against a merchant.  In modern times, most states have enacted consumer protection and warranty laws aimed at leveling the playing field.  Some examples include:
Implied Warranty of Merchantability: The sale of a good carries an implied warranty that the good is merchantable.  This means that the good is of fair average quality, is fit for the ordinary purpose for which the good is to be used, conforms to the promises of fact made on any labels, or would otherwise pass without objection based on industry standards.
Implied Warranty of Fitness for a Particular Purpose: The easiest way to describe this warranty is that you get what you ask for. If you inform a merchant that you are purchasing an item for a particular purpose, and the sale is premised on this special request, the merchant has impliedly warranted that the product he sells you will be fit for that particular purpose. For example, if you tell a car dealer that you need a truck capable of towing, there is a breach of warranty if the truck he sold you is incapable of meeting this purpose – even if the truck is otherwise operable and merchantable.
Warranties by Affirmation:  In its simplest form, this is a warranty that you get what you are told you are getting. An express warranty is created when a merchant makes a statement of fact or a promise relating to the sale. Because you relied on this promise and made a purchased based on such representations, there is a warranty that the goods will conform to the promise made by the merchant. For example, if a merchant tells you they are selling you a 2005 Honda Accord, there is now a warranty that the car is actually a 2005 Honda Accord.
If a product is sold in breach of any of these warranties, the merchant is required by law to repair the product, replace the product or refund the purchase price for the product, all at their own cost. Thus, these warranties (as well as other consumer protection statutes) provide valuable tools to combat abuse.  And the best part is these warranties are free of charge.
Merchants, however, can limit or even waive these implied warranties under the right circumstances.  For example, if you purchase an item and the seller indicates in the bill of sale that it is sold "as is," or "with all faults," this constitutes a waiver of all warranties.  In such a situation, the buyer should beware that he will be liable if the good is defective. A merchant may also waive implied warranties by indicating so, in writing, in an obvious or conspicuous manner (i.e., it cannot be hidden in the fine print).
More importantly, when you purchases an optional warranty such as an extended warranty, you may do so at the expense of the full protections provided by statutory warranties. For example, an extended warranty may provide only a few years of coverage; it may require the buyer to bear some costs (i.e., the cost for shipping to a repair center); or it may provide warranties against flaws in workmanship and construction only, while disclaiming all implied warranties. In these cases, a buyer may be in a better position if he declines to purchase the extended warranty because he is afforded full protection of the warranties provided by law – not just the provisions the merchant decides to offer its customers.
This is not to suggest that all extended warranties are bad investment or that they always disclaim implied warranties.  Like any contract, it is important to read the small print to understand the terms of a merchant's warranty. Similarly, since consumer protection and warranty laws vary by state, it is important to understand the legal landscape in your jurisdiction to learn of your legal alternatives.  Though seemingly a daunting task, there is a wealth of information available online, from attorneys, from the Federal Trade Commission and similar state agencies, from your state attorney general's office, and from consumer advocacy agencies.
---
Joshua N. Garick, Esq. is a graduate of Cornell University and Suffolk Law School. He is an attorney licensed to practice law in the Commonwealth of Massachusetts, and focuses his practice on all areas of civil litigation. He can be reached at jgarick@gmail.com.
---
September 21, 2009 9:15 AM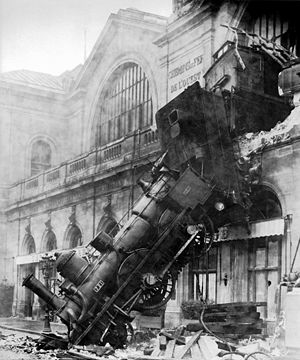 Michael Krigsman's IT Failures Blog is a perennial favorite around the IT Knowledge Exchange office (who doesn't love peering in on a good train wreck?), and so when he pointed  out Michiko Diby's 6 Questions that Get at the Heart of Project Failure, I had a feeling it would be a worthwhile read.
Diby's 6 points could prove quite handy when doing a perished project's port-mortem, and Dilby even offers in depth looks at each of the categories:
Communications Failure – Occurs when communications are infrequent or honest discussion of project problems and issues are avoided.
But while hindsight is a glorious 20/20, what would be really useful is a system for flagging these problems down before the latest initiative, with your name stamped boldly at the top, goes ingloriously awry.
More on IT project failures:
---
September 16, 2009 8:58 AM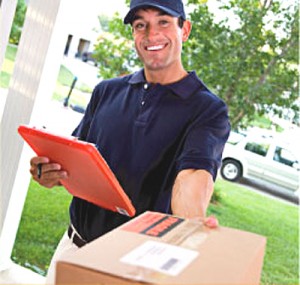 After evaluating various tablet brands Judith Claire Robison, director of IT at Saint John's Catholic Prep in
But after actually getting the tablets, one developed a defective keyboard. No problem: Judith had invested in the extended warranty. The only problem was that Fujitsu wasn't as generous with their extended warranty as they are with review devices:
As Judith recounts:
When we purchased Fujitsu tablets for our teachers about 16 months ago, we purchased an extended warranty for them.  When I contacted Fujitsu about a malfunctioning keyboard this week I discovered that we are responsible for the cost of shipping the defective machine back to them.  It's in the fine print available on their website.  I've had to have machines from other companies in the past, and the shipping was covered by the maker.  Is this a new policy for all or most makers, or just Fujitsu's idea of service?
Others had been similarly burned on shipping charges by Gateway, while several users singled out Lenovo for superior customer care — including picking up the shipping tab for any warranty-covered problems.
Any other fine print fiascos you've seen or experienced first hand? Leave the details in the comments so others know what to look out for, or e-mail me at Michael@ITKnowledgeExchange.com.
More on tablet PCs and warranties:
---