---
April 24, 2017 5:50 AM
SQL Server 2017
,
Stuxnet
,
VMware
,
Windows 10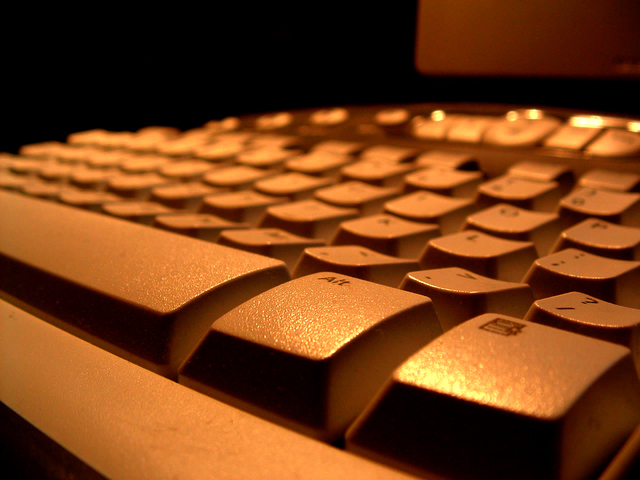 Windows image via FreeImages
Do you approve of the Windows 10 Creators Update? Find out why many IT professionals were disappointed in this week's roundup.
1. Windows 10 Creators Update features fall short for IT – Ramin Edmond (SearchEnterpriseDesktop)
IT pros hoped for more advanced security tools and other new Windows 10 Creators Update features, but they were underwhelmed by what they actually received.
2. IT shops map journey from VMware Cloud Foundation to IBM Cloud, AWS – Robert Gates (SearchDataCenter)
More than 1,000 users have moved their VMware infrastructure to IBM's public cloud using Cloud Foundation, while others await a much publicized AWS partnership to go GA.
3. Stuxnet worm flaw still the most exploited after seven years – Michael Heller (SearchSecurity)
Security researchers say the vulnerability behind the infamous Stuxnet worm is still the most exploited in the world, seven years after being patched.
4. ONUG Spring 2017 conference issues include barriers to cloud adoption – Jennifer English (SearchSDN)
The ONUG Spring 2017 conference includes sessions with market-leading cloud providers, like Amazon and Microsoft, addressing barriers to enterprise cloud adoption.
5.  SQL Server 2017 makes Python a first-class citizen for analytics – Jack Vaughan (SearchSQLServer)
Python is no outsider at Microsoft. It will ride with R as the company's SQL Server 2017 platform moves to its second CTP. Analytics is a big part of what is new.
April 17, 2017 9:58 AM
cybersecurity
,
Hyper-convergence
,
IBM
,
It spending
,
Microsoft Patch Tuesday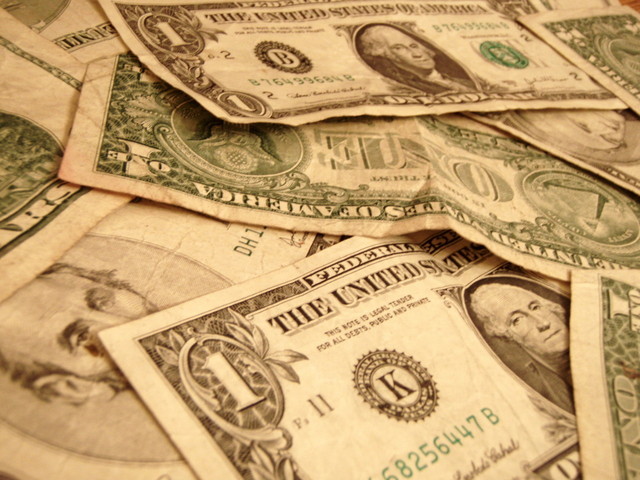 Money image via FreeImages
Last week, Gartner revised its global IT spending forecast for 2017. Check out the revisions in this week's roundup.
1. Gartner cuts 2017 IT spending forecast, sees shift to 'digital business' – Mekhala Roy (SearchCIO)
As companies embrace their digital future, the shift in IT spending to software plows on.
2. Hyper-converged systems will underpin hybrid cloud, says Dell EMC exec – Robert Gates (SearchDataCenter)
Enterprises will increasingly fill data centers with rack-scale hyper-converged infrastructure as the basis for hybrid clouds, says the CTO of Dell EMC's converged platforms division.
3. IBM AIX users look forward to a cloudy future – Ed Scannell (SearchCloudComputing)
IT organizations that rely on AIX-based applications still whirring away may feel the cloud computing age is passing them by — but help is on the way.
4. Microsoft unveils update guide, fixes Hyper-V on April Patch Tuesday – Dan Cagen (SearchWindowsServer)
Microsoft dropped its security bulletin format on April Patch Tuesday and switched to its Security Update Guide. Windows Server admins should be aware of a Hyper-V host patch.
5. U.S election hacking not an act of cyberwarfare, experts say – Michael Heller (SearchCloudSecurity)
The government needs a better definition for an act of cyberwarfare, says ex-CIA Director Michael Hayden, because he doesn't think the U.S. election hacking applies.
---
April 10, 2017 6:16 AM
Artificial intelligence
,
Azure
,
Dell EMC
,
IBM Watson
,
Symantec
,
Unified Communications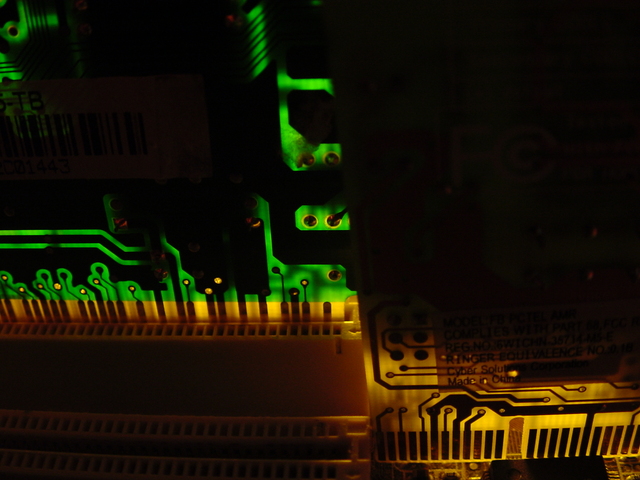 Computer image via FreeImages
How do you see Watson intelligence helping your organization? Find out how IBM is bringing its capabilities to the business space in this week's roundup.
1. Watson AI capabilities coming to business apps – Jesse Scardina (SearchSalesforce)
While gaining traction in the healthcare space, IBM's Watson is expected to start latching onto business operations in 2017 and beyond.
2. Symantec certificate authority issues listed by Mozilla developers – Peter Loshin (SearchSecurity)
Mozilla developers respond to questionable Symantec certificate authority practices, as the security provider questions Google's proposed solutions.
3. Dell EMC XtremIO adds speed to Red Sox IT lineup – Paul Crocetti (SearchSolidStateStorage)
A Dell EMC all-flash array knocks a home run for the Boston Red Sox organization, improving management and analytics of ever accumulating data, and speeding performance.
4. Unified communications vendors and users continue consolidation – Luke O'Neill (SearchUnifiedCommunciations)
In this video with analyst Irwin Lazar, explore some key market trends, including industry consolidation, UC analytics and the emergence of artificial intelligence tools.
5. Native Azure monitoring tools cater to enterprise IT – Trevor Jones (SearchCloudComputing)
New Azure monitoring tools add another layer of insights into workload performance on the public cloud as providers try to meet enterprise demands and increase transparency.
---
April 3, 2017 6:51 AM
Cisco
,
Encryption
,
IBM
,
SAP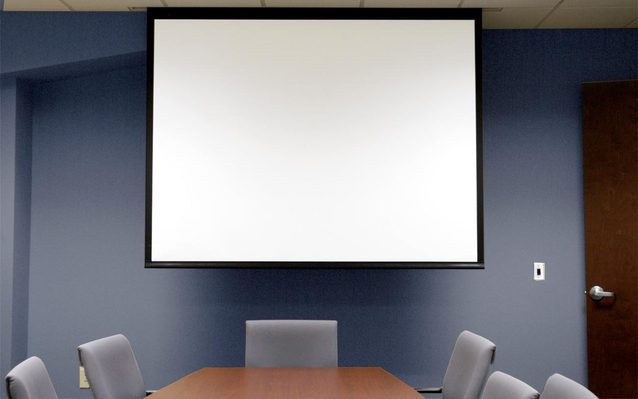 Conference room image via FreeImages
What impressed you the most at IBM InterConnect 2017? Check out the top news from this year's event in this week's roundup.
1. Tech jobs for all, robots and fighting fake news at IBM InterConnect 2017 – Jason Sparapani (SearchCIO)
Alongside pitches for state-of-the-art technologies at the tech company's Las Vegas show was a call for young women in technology and distinguishing the funny from the phony.
2. Experts debunk strong encryption claims by FBI's Comey – Michael Heller (SearchSecurity)
FBI director James Comey clearly laid out his views on strong encryption and urged more conversation, but experts say his arguments fall flat and may even be misleading.
3. Cisco using Spark hybrid hardware to nudge customers to the cloud – Antone Gonsalves (SearchUnifiedCommunications)
Cisco unveiled at Enterprise Connect Spark hybrid video conferencing to help companies move to the cloud. The new Room Kits run off Spark or on-premises gear.
4. SAP CEO Bill McDermott touts the intelligent enterprise – Jim O'Donnell (SearchSAP)
In a roundtable at SAP Ariba Live 2017, SAP CEO Bill McDermott and SAP Ariba President Alex Atzberger discuss the intelligent enterprise and how it will transform businesses.
5. Oracle cloud storage embraces ZFS Storage Appliance – Carol Sliwa (SearchCloudStorage)
New Oracle operating system update enables ZFS Storage Appliance to transfer file- and block-based data to Oracle Storage Cloud without an external cloud gateway.
---
March 27, 2017 7:16 AM
Artificial intelligence
,
Collaboration
,
Encryption
,
IBM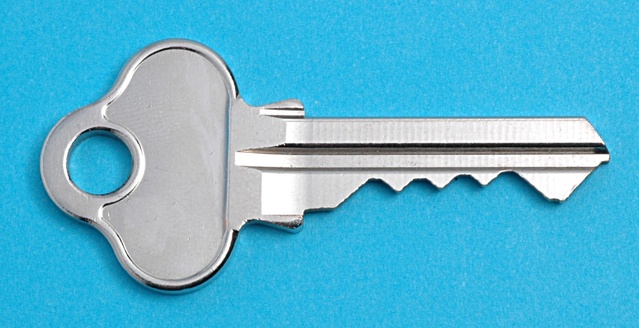 Encryption image via FreeImages
Where do you stand on the encryption debate? Check out FBI Director James Comey's views in this week's roundup.
1. Encryption debate needs to be nuanced, says FBI's Comey – Michael Heller (SearchSecurity)
FBI Director James Comey brought the encryption debate back to the forefront by asking for a 'nuanced and thoughtful' conversation on the topic before there is a serious attack.
2. Latest collaboration products on display at Enterprise Connect 2017 – Katherine Finnell (SearchUnifiedCommunications)
Vendors will exhibit their latest UC products at Enterprise Connect 2017, from collaboration tools for huddle rooms to apps that support enterprise mobility.
3. IBM cloud dreams soar on the wings of AI, open source – Ed Scannell (SearchDataCenter)
Hoping to play catch-up with its web services archrivals, IBM has rolled out a raft of products and services fueled by AI and open source.
4. Future of SAP Ariba Network on display at SAP Ariba Live – Jim O'Donnell (SearchSAP)
SAP Ariba Live shows enhancements to procurement software and looks at the future of the SAP Ariba Network, including machine learning, AI, bots and blockchain.
5. AI advances can slow a Salesforce cloud migration – Jesse Scardina (SearchSalesforce)
Showing incremental improvement and investing over time are keys to successful cloud implementations, especially in government.
---
March 20, 2017 6:25 AM
Data Center
,
HPE
,
Microsoft Patch Tuesday
,
Security
,
Storage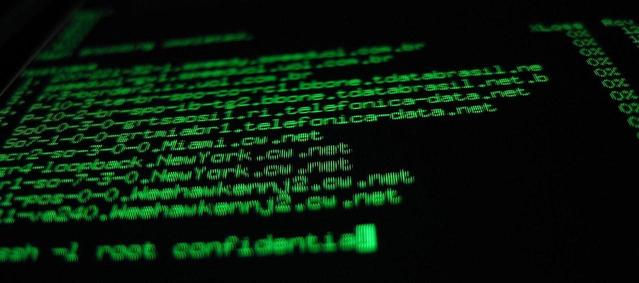 Hacker image via FreeImages
From hackers to vulnerabilities – it was a big week for security news. Check out all the coverage in this week's roundup.
1. DOJ indicts suspected Yahoo hackers from Russia; extradition unclear – Michael Heller (SearchSecurity)
The U.S. Department of Justice indicted four men — including two Russian Federal Security Service officers — accused of being the Yahoo hackers, but only one person was arrested.
2. Microsoft plugs zero-day SMB vulnerability on March Patch Tuesday – Dan Cagen (SearchWindowsServer)
After Microsoft skipped February Patch Tuesday, it released 17 updates in March, including a long-awaited patch for a zero-day Server Message Block vulnerability.
3. Workspace suites wait for IT to catch up – Colin Steele (SearchEnterpriseDesktop)
Workspaces give users the data, desktops and apps they need on any device. But too much of a good thing may not be so suite.
4. Bumpy ride predicted as HPE storage absorbs Nimble SANs – Garry Kranz (SearchStorage)
Merging the Nimble Storage product line with HPE gear and engineering teams creates overlap and competition for its R&D budget. Other storage startups see an opening.
5. Prepare for smart data center scenarios in IoT, colo – Erica Mixon (SearchDataCenter)
Smart technologies can automate and simplify the data center — but only if you prepare for their implementation. Learn how to transition smoothly from legacy hardware.
---
March 13, 2017 6:00 AM
Analytics
,
AWS
,
iot
,
Security
,
Windows 10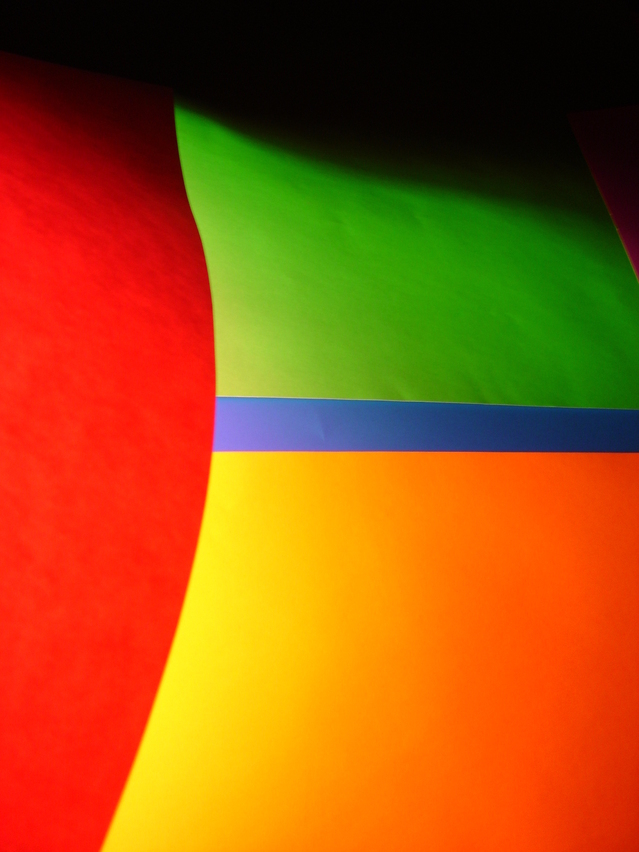 Operating system via FreeImages
Has your organization migrated over to Windows 10? Find out why migration plans have stalled for many businesses in this week's roundup.
1. Windows 10 migration plans hit a wall – Ramin Edmond (SearchEnterpriseDesktop)
Microsoft's free Windows 10 upgrade offer boosted adoption last year. But now, without that incentive, businesses are holding onto Windows 7 for as long as they can.
2. FBI chooses to protect Tor vulnerability and dismiss child porn case – Michael Heller (SearchSecurity)
The Department of Justice dropped a child pornography case in order to avoid disclosing a Tor vulnerability; dozens more cases potentially affected.
3. AWS S3 outage: Channel partners mull redundancy options – John Moore (SearchCloudProvider)
Channel partner executives and industry observers consider redundancy options in the aftermath of Amazon Web Services' recent Simple Storage Service outage.
4. City CIOs debate the merits of the IoT-powered smart city platform – Nicole Laskowski (SearchCIO)
Smart city projects often begin as a one-off. Now, city CIOs face the challenge of knitting it all together.
5. Analytics teams give data science applications real scientific rigor – Craig Stedman (SearchBusinessAnalytics)
Data scientists at companies such as LinkedIn and Cisco are applying aspects of the scientific method to data mining and analysis initiatives to try to make sure they get valid results.
---
March 6, 2017 7:56 AM
Amazon
,
AWS
,
CIO
,
Open source
,
Yahoo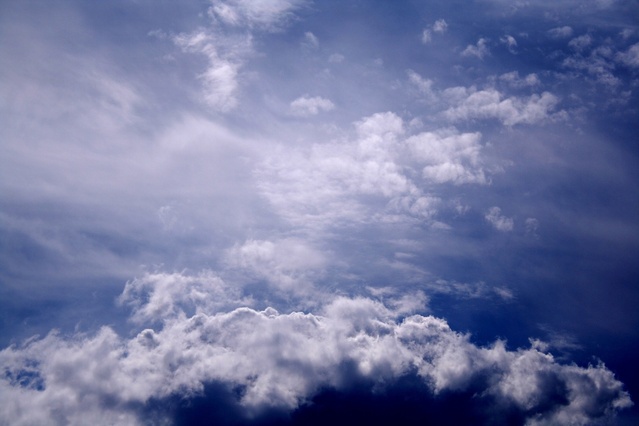 Cloud image via FreeImages
What should CIOs do after an event like last week's Amazon cloud outage? Find out in this week's roundup.
1. Amazon cloud outage: A CIO survivor's guide – Jason Sparapani (SearchCIO)
Industry watchers sound off on cloud worries following Tuesday's disruption. Also in Searchlight: FCC issues stay on privacy rule; Wendy's will serve up self-ordering kiosks.
2. Microsoft open source efforts draw praise – Ed Scannell (SearchWindowsServer)
Industry observers are buying into Microsoft's attempts to reach new users, as the company builds support for Linux and other open source technologies in its offerings.
3. Employees knew about Yahoo security breach years ago, per new SEC filing – Michael Heller (SearchSecurity)
A new SEC filing details who knew about the major Yahoo security breach in 2014, but experts are confused by the repercussions of the announcement.
4. A low-code/no-code app makes a splash on iTunes – Valerie Silverthorne (SearchSoftwareQuality)
Low-code/no-code platforms are largely targeted to business users. No-code platform maker Appy Pie is trying to change all that. And so far, it's had an iTunes hit.
5. AWS disruption wreaks havoc for Amazon S3 users – Trevor Jones (SearchAWS)
An AWS disruption Tuesday was the longest and most impactful downtime for the public cloud provider in years, as S3 became unresponsive in a major data hub.
---
February 28, 2017 11:38 AM
Agile
,
Data Science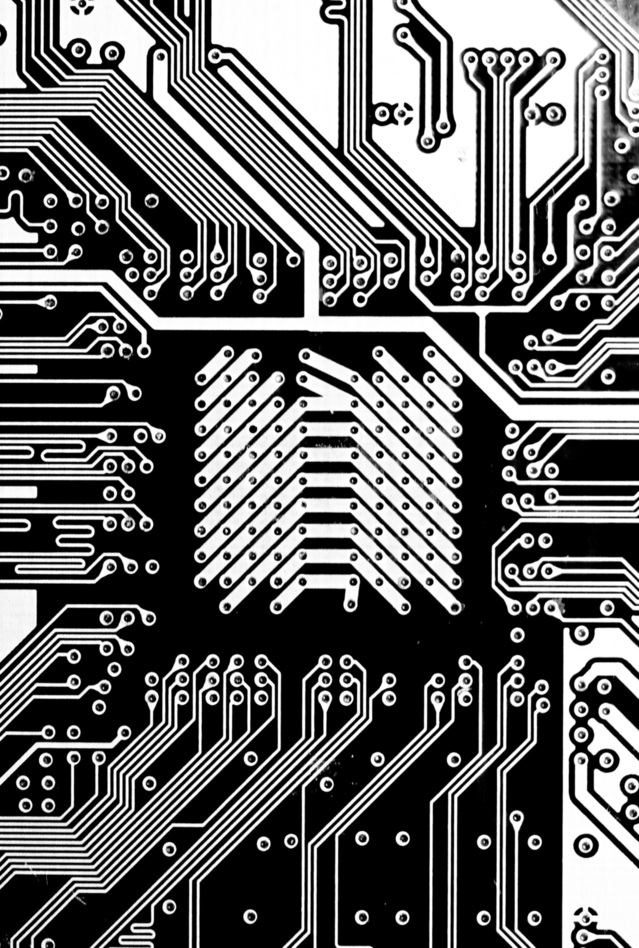 Data science image via Shutterstock
By James Kobielus (@jameskobielus)
Science isn't a mad dash to enlightenment. Instead, it usually involves tedious, painstaking, and methodical slogs through empirical data by researchers seeking confirmation of precisely scoped hypotheses.
You shouldn't trust scientific findings unless they've been independently reproduced. To confirm someone else's findings, an independent researcher needs to know precisely how those results were achieved in the first place. If, however, the original researcher failed to document their procedures in precise detail, neither they nor anybody else can be confident that what they found can be reproduced at a later date by themselves or anyone else.
When scientists use Agile methodologies, there's every incentive to skimp on documentation in the interest of speed. The essence of agile is that self-organizing, cross-functional teams sprint towards results in fast, iterative, incremental, and adaptive steps. Considering that methodological improvisation is the heart of this approach, it's not surprising that teams that follow agile principles may neglect to record every step in the winding journey they took in achieving desired outcomes. If they've failed to maintain a detailed audit trail of their efforts, they may inadvertently undermine later efforts to reproduce their discoveries.
If data scientists wish to deserve the title of "scientist," they can't turn a deaf ear to the need for reproducibility of findings. Unfortunately, reproducibility is seldom a high priority in data science initiatives, especially those who are caught up an agile scramble for some semblance of statistical truth. As Daniel Whitenack says in this recent O'Reilly article, "Truly 'scientific' results should not be accepted by the community unless they can be clearly reproduced and have undergone a peer review process. Of course, things get messy in practice for both academic scientists and data scientists, and many workflows employed by data scientists are far from reproducible….At the very best, the results generated by these sorts of workflows could be re-created by the person(s) directly involved with the project, but they are unlikely to be reproduced by anyone new to the project or by anyone charged with reviewing the project."
In order to ensure that reproducibility isn't undermined by agile methods, data scientists need to ensure that their teams conduct all their work on shared platforms that automate the following functions:
Logging of every step in the process of acquiring, manipulating, modeling, and deploying data-driven analytics;
Versioning of all data, models, and other artifacts at all stages in the development pipeline;
Retention of archival copies of all data sets, plots, scripts, tools, random seeds, and other artifacts used in every iteration of the modeling process;
Generation of detailed narratives that spell out how each step contributed to analytical results achieved in every iteration; and
Accessibility and introspection at the project level by independent parties of every script, run, and result.
Of course, some data scientists might argue that training their models from fresh data is a form of reproducibility. In other words, iterative training of models shows that the features and correlations identified on prior runs are still valid predictors of the phenomena of interest. But training does not address the following concerns that stand in the way of true reproducibility of data-scientific findings:
Training may not flag circumstances in which a statistical model has been overfitted to a particular data set, a phenomenon that limits the reproducibility of its predictions in other circumstances.
Training may simply confirm that the model has identified key statistical correlations, but may obscure the underlying causal factors that could be confirmed through independent reproduction.
Training doesn't address the need for interpretability of the results by independent parties, which ensures that the reproduced findings are not only statistically significant but also relevant to the application domain of interest.
For all these reasons, data scientists should always ensure that agile methods leave a sufficient audit trail for independent verification, even if their peers (or compliance specialists) never choose to take them up on that challenge.
Reproducibility is the hallmark of professional integrity, being grounded in a commitment to the quality, transparency, and reusability of one's work. At the data-science community level, reproducibility can be the greatest agility enabler of all. If statistical modelers ensure that their work meets consistent standards of transparency, auditability, and accessibility, they thereby make it easier for others to review, cite, and reuse it in other contexts.
Science is, after all, an iterative process in which an entire community of data-driven investigators systematically probe their way closer to the truth.
---
February 27, 2017 12:08 PM
Azure
,
Compliance
,
cybersecurity
,
HIMSS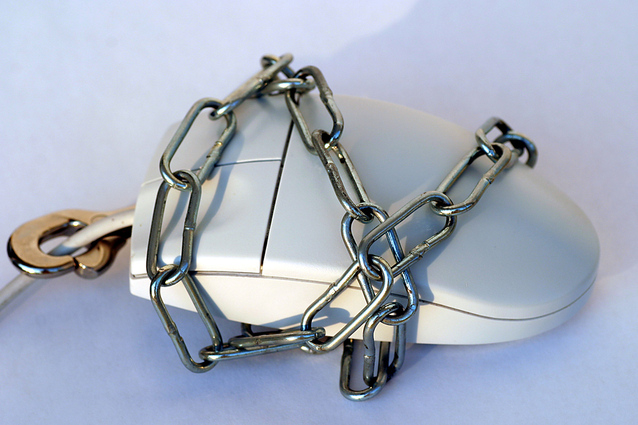 Web security image via FreeImages
How should business and federal government cybersecurity policies differ? Find out in this week's roundup.
1. Cybersecurity policies take center stage at RSA 2017 – Eamon McCarthy Earls (SearchNetworking)
This week, bloggers look into cybersecurity policies presented at RSA 2017, how to confront hybrid cloud challenges and the meaning of the SMS-Curvature merger.
2. Microsoft commits to GDPR compliance in the cloud by 2018 deadline – Peter Loshin (SearchSecurity)
Microsoft vows GDPR compliance in all cloud services when enforcement of the new EU data privacy regulation begins in May 2018, but companies still must take action to avoid fines.
3. Azure Stack appliance choices widen, as pricing questions linger – Robert Gates (SearchDataCenter)
Azure Stack will have a fourth appliance option when it becomes generally available later this year, but questions about pricing continue to emerge.
4. Kubernetes on Azure hints at hybrid cloud endgame – Beth Pariseau (SearchCloudComputing)
Microsoft's Azure container strategy could take hybrid computing to an entirely new level and help launch both technologies into more mainstream waters.
5. HIMSS 2017 buzz ranges from patient engagement to AI, machine learning – Shaun Sutner (SearchHealthIT)
The busy floor and outskirts of HIMSS 2017 were abuzz with hot health IT topics ranging from patient engagement and care collaboration to AI and machine learning.
---