Sep 10 2012 9:53AM GMT

Profile: Ben Rubenstein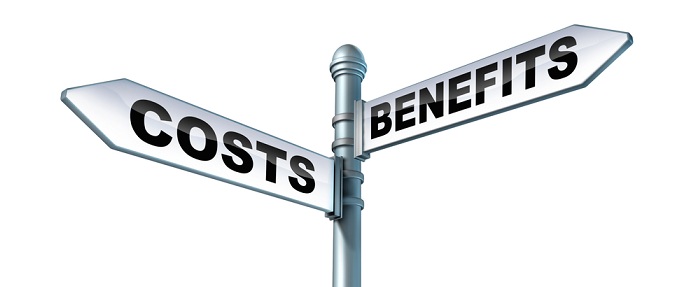 Cost-benefit image via Shutterstock
By Brian Gracely (@bgracely)
Somewhere in the last two or three years, between various industry definitional debates about "cloud computing," we seem to have forgotten how to think about costs for this emerging operational model.
Initially, there were two discussions that focused on cost savings. The first was focused on server virtualization and cost-savings from consolidating applications on under-utilized server resources. The immediate savings came from reduced spend on rackspace, power, cooling and infrastructure. This discussion tended to focus on internal data centers, or what evolved to be called 'private cloud.' The second looked at the on-demand costs of public clouds (e.g. Amazon AWS) and how developers didn't have to wait for new infrastructure to be provisioned before their could create new applications. Savings for this use-case came from the elimination of capital expense (CAPEX) for internal data center resources.
Then as competition between vendors intensified, the cost discussions began to blur between CAPEX, operating expense (OPEX) and opportunity costs. Some vendors claim that costs could be reduced with private cloud but not public cloud. Other vendors claimed the exact opposite. How could this be possible?
As experience and usage of cloud computing evolves, we're beginning to see a much clearer cost picture emerge. Cloud costs tend to follow these guidelines:
It's possible to reduce CAPEX and OPEX costs by deploying virtualized and converged technologies, along with the ability to automate the operations of those technologies.
Those CAPEX and OPEX savings often return to normal levels as the delivery of optimized IT services tends to create more demand for new IT services, as business users see faster response times to new requests.
As businesses begin to expect technology to deliver greater advantages in the market, and require IT services, it is expected that IT costs will rise over time, in some cases significantly. The additional costs are focused on impacting the topline (revenues) of the business.
The cost to deploy new IT services on public cloud resources are often significantly lower (CAPEX and OPEX) over short periods of time (days, months).
When compared over longer timeframes (2-3 years), the costs to deploy applications on private cloud (internal) vs. public cloud (external) are often fairly equal.
When viewed holistically, cloud computing has the greatest potential to impact opportunity costs for the business, delivering increased agility when new market opportunities arise. These opportunities may be short-term or long-term, so it's important for business leaders and IT organization to create technology strategies that can respond to both types of new opportunities. Failure to be prepared will negatively affect the business' ability to compete in a given market.
While many companies are looking to deploy operating models that resemble the largest cloud computing environments to reduce costs (CAPEX or OPEX), I would suggest that the more important ROI they should measure is the one based on opportunity costs from potentially missed business opportunities. Access to available IT resources, either via public cloud or private cloud is just to plentiful to miss a great business opportunity because the IT organization can't properly manage ALL the available resources.
Brian Gracely is Director of Technical Marketing at EMC. He is a 2011/2012 VMware vExpert, holds CCIE #3077, and has an MBA from Wake Forest University. Brian's industry viewpoints and writings can also be found on Twitter (@bgracely), his blog "Clouds of Change," and the weekly podcast "The Cloudcast".