Feb 1 2010 9:38AM GMT
Scott Rosenberg, founder and CEO of Miro Consulting, warns that without continued vigilance, software asset management programs aren't that much better than a crash diet. Read on for his thoughts on why, and what you can do to keep costs low for your IT department. For related information, read our IT and Business Alignment Guide.
Software asset management (SAM) gets a lot of attention these days, and many organizations have implemented or plan to implement SAM programs soon. There's no mystery why – significant initial savings of up to 25% from recycling shelfware (those sexy programs that nobody actually uses), renegotiating software licensing contracts and/or right-sizing software investments, policies and usage.
Fantastic!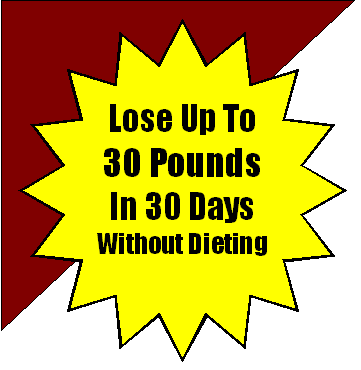 But then something funny happens. Like the crash dieter who loses 30-40 pounds in a hurry only to gain it all back within a year or so, many middle and senior executives assume that their SAM programs somehow run on autopilot, which allows unnecessary software costs to creep right back into their enterprise. But it's not a perfect analogy. Unlike the dieters' added weight, those unnecessary software costs typically cannot be readily seen, and they aren't even necessarily the same costs that were reduced or eliminated in the first place. And those creeping costs represent what should be ongoing annual savings of 15 to 20 percent.
What's going on here? Usually, it's a combination of misalignment, misunderstanding and misinterpretation of SAM between senior executives and IT staff. Nine times out of ten, once the initial SAM savings are achieved, senior executives rarely look at the program again, and the new SAM policies and procedures are not enforced correctly. Typically assigned to an IT administrator, many middle or upper executives regard SAM as purely an administrative function that requires little, or none, of their ongoing attention. While most of the day-to-day execution should, indeed, be assigned to an IT administrator, neglect by middle and senior management overlooks the importance SAM plays in multimillion or billion dollar software budgets.
This is especially true when it comes to software licensing. While Adobe and the Microsoft Office suite are easily definable, major Enterprise Resource Planning (ERP) and database vendors such as Oracle and Microsoft have complex licensing models that are about as easy to understand as Egyptian hieroglyphics. And these ERP and database licenses often have annual support and maintenance fees in the millions! Much of the time, these licensing contracts are housed, managed and maintained by either the controller, the CIO or the procurement office – separate from the person in charge of the SAM program. This disconnect often works against the enterprise – especially in the case of an audit (whether internal or external). While the SAM administrator is taking care of the daily technology needs of employees near and far, chances are good that she is creating licensing compliance conflicts based on lack of access to, or understanding of, the hieroglyphic (and rapidly changing) Terms and Conditions within specific licensing agreements.
The fact is, companies need a SAM administrator for day-to-day functions, but they also need upper executives to create and participate in a committee dedicated to understanding all the functions in deploying software, including:
• Re-upping licenses: are there better methods for reducing costs or adding value during this process?
• Purchasing new licenses: a SAM administrator might see a need, but may not necessarily be the "go-to" expert for negotiating the best deal, or especially Terms & Conditions.
• Recycling licensing: would the SAM administrator know that Oracle licensing, by and large, cannot be re-used except under very specific terms?
• Reviewing maintenance and support: most SAM administrators don't understand that maintenance and support fees are a percentage of the total software purchase. Furthermore, they are not usually focusing on connecting software based on 'best fit,' but seeking to fulfill current needs expressed by their internal clients.
Bottom line: successful SAM programs require senior executive involvement. If they don't seem interested, emphasize that the initial savings are just the first course (approximately 30 percent) … that ongoing SAM savings typically dish up annual savings of somewhere between 15 – 20 percent a year. Most C-suite executives will respond to that, especially in this economic climate!
Scott Rosenberg, founder and CEO of Miro Consulting, has more than 20 years of engineering and operations experience. Miro Consulting has over 400+ clients across North America and has overseen more than $1 billion in Oracle and Microsoft transactions. Prior to Miro Consulting, Mr. Rosenberg was a founding principal and driving force behind Cintra, a highly successful Oracle consulting company with over $20 million in revenues. Mr. Rosenberg is an active member of the International Association of Information Technology Asset Managers (IAITAM) and is a Certified Software Asset Manager (CSAM).
Mr. Rosenberg earned an Industrial Engineering degree from the University of Pittsburgh. He currently resides in Leonia, N.J.