Sep 16 2009 8:58AM GMT

Profile: Michael Morisy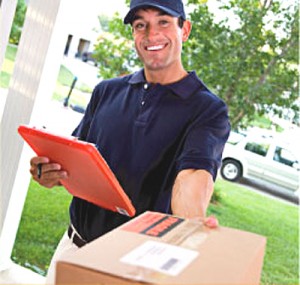 After evaluating various tablet brands Judith Claire Robison, director of IT at Saint John's Catholic Prep in Frederick, MD, finally settled on Fujitsu. After all, Fujitsu's hardware has garnered strong reviews and, while Judith was evaluating the device, the company was willing to cover shipping to and from the school.
But after actually getting the tablets, one developed a defective keyboard. No problem: Judith had invested in the extended warranty. The only problem was that Fujitsu wasn't as generous with their extended warranty as they are with review devices:
As Judith recounts:
When we purchased Fujitsu tablets for our teachers about 16 months ago, we purchased an extended warranty for them.  When I contacted Fujitsu about a malfunctioning keyboard this week I discovered that we are responsible for the cost of shipping the defective machine back to them.  It's in the fine print available on their website.  I've had to have machines from other companies in the past, and the shipping was covered by the maker.  Is this a new policy for all or most makers, or just Fujitsu's idea of service?
Others had been similarly burned on shipping charges by Gateway, while several users singled out Lenovo for superior customer care — including picking up the shipping tab for any warranty-covered problems.
Any other fine print fiascos you've seen or experienced first hand? Leave the details in the comments so others know what to look out for, or e-mail me at Michael@ITKnowledgeExchange.com.
More on tablet PCs and warranties: