Jun 9 2010 2:10PM GMT
Feel stuck at a legacy company fighting smaller, nimbler competitors? Want to know how your IT shop is supposed to deliver the latest SaaS and cloud solutions when half your stores still run the original cloud software, AS/400? Today's guest post by Keith Morrow, former CIO of Blockbuster and 7-eleven and current president of K. Morrow Associates, might help give you the insights you need to succeed. Check back: We'll be carrying more of Keith's writing soon.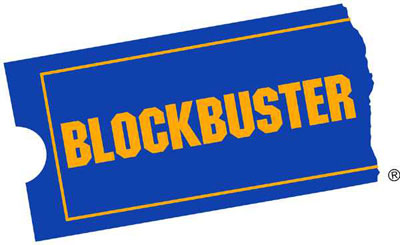 Since the arrival of online commerce 15 years ago, there have been few technology trends that have the potential to revolutionize the retail industry like the ones we see in mobile computing, social networking, and cloud computing. As retail executives, we are challenged to deliver innovative applications that satisfy the customers' demand for commerce content and transactional ability from anywhere, using any of the always-connected consumer devices: smart phones, set-top boxes, and even internet-connected picture frames. Furthermore, due to the great recession, the notoriously limited retail IT budget is now even tighter, so we have to deliver these applications at little or no additional cost.
As someone who has been in the same boat, I want to offer, over a series of posts, several practical insights for creating innovative, API-enabled applications. I believe the time to take action is now, and if we do things smartly, limited budget or aggressive timeline should not be an impediment.
Find the Perfect Entry Point, Not the Perfect Roadmap
The company that I worked for rented movies and games through retail outlets. We needed to act fast to counter the challenges posed by our competitors who were delivering the goods by mail and digitally via the web and set-top boxes.
Instead of doing lengthy research to discover the perfect product roadmap, we decided to focus on enabling developers and partners to innovate on our core service. We quickly launched a very focused API service as an entry point, and developed a simple iPhone app as a proof-of-concept for building an application on that API.
Then, working with our partners, we quickly created and released an application that the customers can use from their mobile devices or set-top boxes. Using this application, the customers can search for movie titles, browse for recommendations, and decide whether they want to watch the movie immediately through their set-top box, browser, or pick up the movie from the closest retail outlet.
The most critical decision was to not wait too long to make a decision. Once customers were using the initial app, we enabled them to give us feedback that we monitored closely, which in turn allowed us to iterate and improve upon the initial entry point.
In my next entry, I'll look into ways that retailers can shed a more conservative, traditional mindset and embrace new ways for deploying new apps.