Apr 18 2011 3:23PM GMT

Profile: Michael Morisy
When news spread that the Microsoft Office 365 public beta was out, I skipped the endless media slideshows, commentaries and punditizing to try it out for myself. So I went to the Office 365 site, clicked "Join the Beta" and … joined a waiting list.
Wading through the meandering press release that leads with some freelance writer and ends with not much, I realized what I should have known all along: Microsoft's at its worst when it's in a reactive mode, and Office 365 is nothing more than a weak return fire after years of heckling from Google Apps. The absolute loss of market share is minor, at least as far as I can tell from available data, but Microsoft is absolutely losing the edge among early adopters and young adults, who are getting hooked on the web way and aren't too eager to go back, even if their corporate policies dictate they do.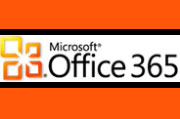 So we get Office 365, which can't even get its open beta story straight:
Headline: Office 365 Hits Public Beta

Info Box: Office 365 is on track to launch worldwide later this year. Today, people can secure a spot in the Office 365 public beta and learn more about the service …
They just don't get it, and it shows here, and in their pricing scheme which ditches simplicity in favor of options like "(Plan P1) Beta," while breaking down offerings by features and size of the company with offline/online hybrids. It sounds like a great start to an IT horror movie. Frankensoft, perhaps.
The early reactions have been reluctantly hopeful. I think they're just being kind, because Microsoft's in such a sad, slow spiral, they'd make a great underdog story. Take Harry McCracken's read of the situation:
I think that the small businesses who will find it most attractive are ones who are already serious, reasonably happy Office users and are comfortable with the idea of becoming even more Office-centric–not malcontents who are tempted by Google Apps. For instance, while you can use Outlook with any e-mail server, using Office 365 provides access to a bunch of features which are dependent on the Exchange server, such as full-blown workgroup calendaring, without requiring you to set up an Exchange server.
In other words, a new, complicated, expensive way to do Microsoft's old, complicated, expensive way of doing something the rest of the world has figured out how to do beautifully, delightfully and cheaply.
In business circles, when confronted with an impossible marketing problem, it's often advised to change the conversation in a way that compliments a discussion you can win at. Microsoft's done the opposite: They've taken a market-leading product, ported most of what's bad about it, and dropped it into their biggest competitor's conversation. I'm still waiting on my Office 365 beta invitation to see how that dialogue goes, but I have a feeling there will be some choice language coming from Redmond.
Michael Morisy is the editorial director for ITKnowledgeExchange. He can be followed on Twitter or you can reach him at Michael@ITKnowledgeExchange.com.