Nov 13 2011 6:36PM GMT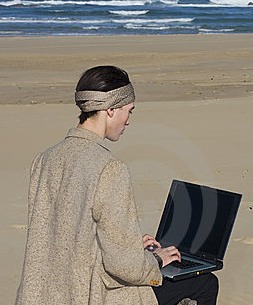 Profile: TheTechster
The Techster will be blogging live this week from CA World at the Mandalay Bay in lovely Las Vegas. The theme of the event is IT at the Speed of Business, which is a topic of great import to us because we speak to IT executives all the time trying to figure out how to make their environments more agile and flexible. It will be nice hearing experts and practitioners not only preaching the benefits, but also talking about how to actually get it done.
In addition to the overarching theme of IT at the Speed of Business, there are 10 supporting topics that will be the focus of many of the sessions, keynotes, customer and partner interviews and, in all likelihood, conversations in the breakouts as well as on the exhibit floor. They will also provide some of the fodder for our blog reports as well.
What are they? Glad you asked.
Cloud Choice: Your Cloud Your Way
From On-Premise to Cloud: Hybrid Data Protection
Enabling Agility with IT Management-as-a-Service
Next-Generation Mainframe Management
Securely Controlling Identities, Access and Information Use
Innovate and Assure Services: Better, Faster, Cheaper
Drive Business Value with Service and Project Portfolio Management
Automate and Optimize Service Delivery Across Physical, Virtual and Cloud
Infrastructures
Maximize Your Investment with CA Services, Support and Education
Extend Your Business Impact Through Integrated Technology Solutions
The main event (no not Pacquiao-Marquez – that was last night), gets underway at 5 p.m. Vegas time with a keynote panel featuring CA Technologies CEO William McCracken, along with Vivek Kundra, First Chief Information Officer of the U.S. Government; Michael Capellas, Chairman of VCE, the Virtual Computing Environment Company; and moderator Randi Zuckerberg, founder of R to Z Media. If you can make it there, we hope to see you. If not, don't worry: The Techster is here to keep you fully informed of all the highlights of CA World this week. Stay tuned.