Feb 14 2011 9:54AM GMT

Profile: Michael Morisy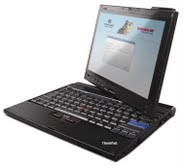 As the Trusted Computing Group's Opal security standard advances, giving enterprises more choices for mixed-vendor Full-Disk Encryption (FDE), Lenovo and WinMagic have teamed up to offer new Full-Disk Encryption administration software that supports managing both hardware-  and software-based FDE options. Publicly debuting the partnership and software at the 2011 RSA Conference in San Francisco,  Lenovo hopes the flexibility will help jump start wider adoption, particularly as Opal-ready drives drop in price to just $10 more than non-Opal devices.
"Adoption [of hardware-based encryption] has been slow," admitted Clain Anderson, a director of Software Business at Lenovo. "I thought, being Mr. Security, that the big interest would be in fewer vulnerabilities and stronger security, but the hottest topic is gaining 6 to 10% performance just for switching." Those performance gains come from switching to on-drive encryption which takes the work load off the CPU.
Anderson said that Lenovo has embraced the Opal standard, particularly as enterprises have indicated being uncomfortable signing on to any single vendor's encryption solution. Now that they have assurances that the drives they buy from one vendor will work with solutions from another, they are beginning to come around to the benefits of hardware-based encryption.
"It's the regulated industries – medical, pharmaceutical, banking, and anyone with significant intellectual property," he said. "Coca-Cola has their secret formula on here."