Feb 3 2011 3:38PM GMT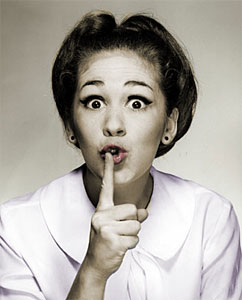 Member Batye recently reviewed Stealing the Network: The Complete Series Collector's Edition for our Bookworm Blog. It's a collection of fictional stories that takes a look at the possibilities available to hackers with some time and bad intentions. While the collection is meant to be an aid to ethical hackers and security professionals looking to be proactive, it brings up a moral dilemma. How can you ever ensure that the knowledge you're passing on will be used for good rather than evil?
A question was recently posted in the IT Forums regarding embedding executable files into a JPEG, a common tactic for spreading malware to unsuspecting end users. The community responded with mixed feelings toward the intentions of the asker. Who draws the line between helping out your fellow IT professionals and providing ill intent with the recipe for possible harm?
The simple answer is that no one draws that line except for you. IT Knowledge Exchange doesn't expect you to provide any information you feel uncomfortable disclosing, and that goes for answering deceivingly innocuous questions. Member Chippy088 shares his own philosophy on the dilemma:
[It's] not a good idea to help everyone without thinking about their reason for the question first.
Have there been circumstances in your tech career that have made you uncertain about passing on your own knowledge? What are some nuggets of advice you'd want to pass on to those who are new to IT Knowledge Exchange or IT in general?
Melanie Yarbrough is the assistant community editor at ITKnowledgeExchange.com. Follow her on Twitter or send her an email at Melanie@ITKnowledgeExchange.com.