Dec 17 2009 4:35PM GMT

Profile: Michael Morisy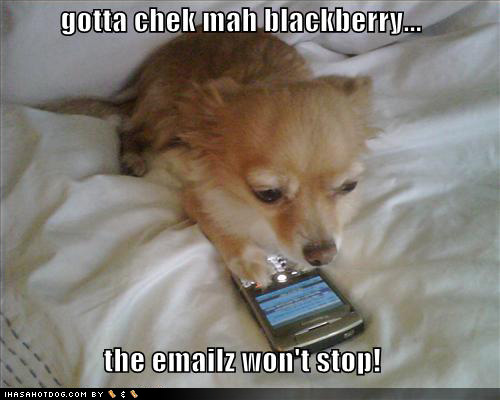 When you're a BlackBerry user, you make a deal: You get speedy e-mail, good battery life and, every once in a while, your service just won't work*. It happened again today, but as CEO Mike Lazaridis once explained, RIM has had 99.85% uptime. That's just a bit over an hour a month if you average it out (check uptime calculations yourself).
Sure enough, today another BlackBerry outage hit, with one commentator stating it was an "epic" failure for the device line. But is it truly an epic fail?
Once we cut out definitions that have to do with literary or heroic qualities, we're left with the following definition of "epic":
Surpassing the usual or ordinary, particularly in scope or size:
RIM's BlackBerry outage today was certainly large, certainly obnoxious in both scope and duration, but, as far as RIM outages go, it wasn't surpassing the usual. If only it was an "epic" fail, than maybe BlackBerry users wouldn't have to take these outages as part of their deal to get fast e-mail.
*Some corporate customers are exempt, as their mail is routed over BlackBerry Enterprise Server.