Nov 15 2010 4:56PM GMT

Profile: Michael Morisy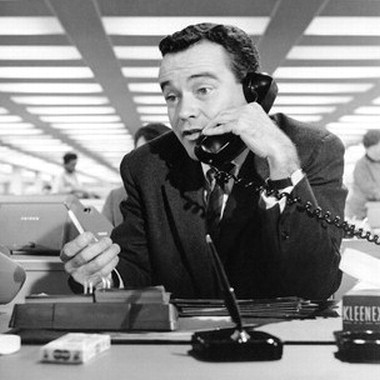 I re-watched the Jack Lemon classic The Apartment, and data center professionals trying to get a leg up in their own careers could learn a lot from the schmoozy, clumsy corporate-climbing C. C. Baxter.
One would think it's a great time to be a data center guru: Facebook just invested half a billion in their new data center upgrades and Apple spent a billion on its own new one. And it's not just the mega-companies that are investing: The industry is exploding, so that analysts worry about a data center spending crisis down the road. While that might be bad for companies, it should be great for the professionals powering those behemoths. Right?
Unfortunately, it looks like some data center pros are just too busy to look after their own careers, according to recent analysis by Lauren Horowitz and SearchDataCenter. Even as salaries have been increasing (slowly), data center careers are stalling.
Doing more with less, that tired mantra of the recession:
"I'm torn between my operational role and becoming more strategic," said David Fouts, a data center systems administrator at Capital Region Medical Center in Jefferson City, Mo. " Just finding time for larger projects and staying on top of them" is a challenge, he said.

For many data center professionals, the task of keeping the trains running can easily subsume more strategic projects.
So where do we go from here? Well, as the fumbling Baxter learned, hard work will only take you so far. An insurance middle manager, he could prime performance and cut costs, but what ultimately helped his career was renting out his apartment to executives looking for a discreet midweek getaway. While I won't suggest turning your bachelor pad into a house of ill repute, creating your own getaways is not just a way to retain your sanity, it's a way to keep your career on track.
As Lauren's article notes, infrastructure expertise is important, but it's also an increasingly low-level, outsourced skill. What is sticking around, analysts predict, are hybrid jobs that can not only manage the day-to-day but also plot strategic roles for their department.
Have any getaway tips you've found help clear your head from the day-to-day to see the big picture? Leave them in the comments or shoot me an e-mail.
Michael Morisy is the editorial director for ITKnowledgeExchange. He can be followed on Twitter or you can reach him at Michael@ITKnowledgeExchange.com.