Sep 2 2011 11:05AM GMT

Profile: Michael Morisy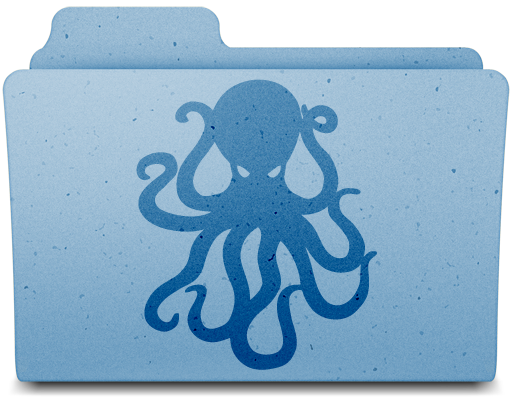 Throughout VMworld I was asked again and again, "What's the most exciting thing you've seen?". And while there were a lot of great tools on display (check out SearchServerVirtualization's Best of VMworld), the one that sold me after just a few minutes was VMware's Octopus. I convinced J.J. Zhuang to give me an extended tour of the package, the video of which I'll post soon, but it looks great – much better, in fact, than the Project Octopus VMware CTO Steve Herrod demonstrated that same morning during his keynote.
First off, Octopus looks and acts a lot like Dropbox: Corporate users install a small app, sign in, and their files magically sync into the Octopus folder. That kind of syncing is a very hot area at the moment, but I haven't seen another corporate company actually succeed at it until now, and this area, it really does need to be absolutely seamless if Dropbox is to fully succeed. If it doesn't, as Herrod noted during his own keynote, users (even users who should know much better, like the IT crowd in attendance that almost all copped to using the service) will keep on using a service that has serious security holes.
Full disclosure: I am one of those people.
But Zhuang explained that security was baked in from the very beginning, and more importantly ultimate control lies with IT, not a third-party cloud provider. You can install Octopus servers on your own machines (preferably virtualized: It was designed from the ground up to place nicely with the rest of VMware's suite), and layer on as much or as little security as you need. Third-party service providers can also host it for you, giving you the benefits of both shiny consumer-like service coupled with a long-standing partner you trust.
Second, it has great mobile versions tightly integrated with the rest of VMware's suite, making using it with the other corporate products easier than not using it, another way to ensure that whether users are on the road or at the desk, they stick to the proscribed and protected corporate route rather than the consumer DIY approach.
Third, and what had me really excited, was that the web access of Octopus spotted some very basic, but very nicely integrated, collaboration features: You can roll back or compare versions, quickly share files with a co-worker, and even comment on files outside of the file itself. In short, a pared down version of SharePoint, but one that looks and works beautifully.
Full disclosure: I use – and deeply hate – SharePoint.
It looks like VMware has really nailed an almost zero-friction collaboration suite that will set the groundwork for recapturing a lot of the ground lost to consumerized applications while giving IT administrators the flexibility and control they need.
But perhaps what I'm most excited about is the team behind Octopus. Zimbra, which was acquired by Yahoo! in 2007 and then sold to VMware last year, has a track record of clever touches that just make sense, often in a direction that the rest of the industry isn't really moving. Zhuang, who joined Zimbra before the Yahoo! acquisition, said most of the original technical team is in place and that while they're continuing to build on the Zimbra mail product, Octopus has been the major focus the past four months.
I can't wait to see how this tight little package develops, but for now it's in private beta: You can sign up for more information, and I'll be posting video of Octopus in action shortly.
Michael Morisy is the editorial director for ITKnowledgeExchange. He can be followed on Twitter or you can reach him at Michael@ITKnowledgeExchange.com.