Apr 26 2010 7:00AM GMT

Profile: Michael Morisy
Sure, technically Interop Las Vegas 2010 started yesterday, but it really kicks off in full today, with the keynotes beginning tomorrow. Whether you're trekking into the Las Vegas sands or following from afar, the IT Watch Blog brings you the Interop experience, minus the hangover, starting with our exclusive interview with Interop Las Vegas 2010 General Manager Lenny Heymann.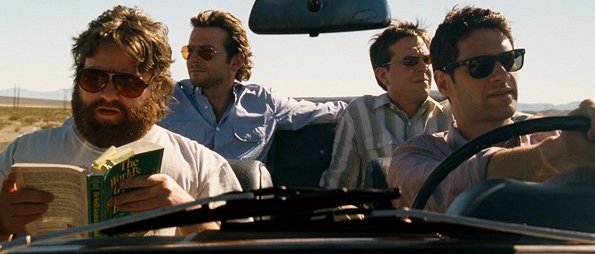 And Heymann had some surprising things to say: That the networking market has been dull, that virtual events aren't eating away at live conferences and that early indicators are showing desktop virtualization might get very hot, very soon.
But perhaps the most surprising thing Heymann told me? He's been helming Interop for so long, he doesn't know how many he's run anymore
"I joined the company that produces Interop [TechWeb] in 1997," he said. "And somewhere in the early 2000s I took over as GM." When pressed to be more specific than that, however, Heymann's memory failed him.
It's a forgivable lapse since Interop, which has grown to become one of the most influential IT conferences, has found itself changing to keep its top dog status.
"Going back to the early days, Interop was created to help foster, literally, interoperability in the networking area," he said. "As we grew and networking grew in importance, we took on a lot more of the IT and business technology story. Currently we cover the whole gamut of business technology that IT professionals need."
So what are the hot topics at Interop 2010?
Cloud Computing: "There's so much attention and valid interest [in cloud computing], and it's not just an outsourcing problem," said Heymann. "There's networking and security issues and it goes on and on. … Cloud is now number one with a bullet in terms of people wanting to know more information."
Virtualization: Just behind cloud computing, and closely related to it,  is an avid interest in virtualization: Server virtualization, network virtualization, and even desktop virtualization, which is just now beginning to appear on many IT departments' radar screens.
Sunday and Monday are both seeing dedicated virtualization tracks and sessions. Surprisingly, Heymann said that this year saw a spike in desktop virtualization, with 33% of respondents in a pre-Interop poll indicating they were investigating deploying the technology.
Networking: Although Interop was created as a deep technology networking conference, Heymann admitted that the focus had often shifted to other, "hotter" technologies over the years.
"The last few years in networking have been a little bit slow: The market has been slow overall, but one thing we're looking forward to this both from the conference and exhibitors is more excitement, in terms of how vendors are going to deal with virtualization and cloud computing," he said. "The other thing that's going to add energy to the networking world is a whole lot of mergers that have taken place over the past year."
3Com and HP, Avaya and Nortel, Cisco and countless assimilated pieces. Heynmann said that with all the shake ups, Interop is the one place end users can come and hear the whole story straight from the horse's mouth.
Whether you're trekking out into the Las Vegas sands or watching safely from your home base, IT Knowledge Exchange has you covered: The Enterprise IT Watch Blog is teaming up with SearchNetworking.com to bring you the most comprehensive Interop coverage. Follow Interop coverage on the IT Watch Blog or check out SearchNetworking's coverage on the Network Hub. If you're in Las Vegas yourself, shoot me an e-mail at Michael@ITKnowledgeExchange.com: I'd love to hear what you've learned, seen or heard, and we have plenty of free swag to give away to IT Knowledge Exchange members!