Feb 1 2018 12:49PM GMT

Profile: Michael Tidmarsh
Tags: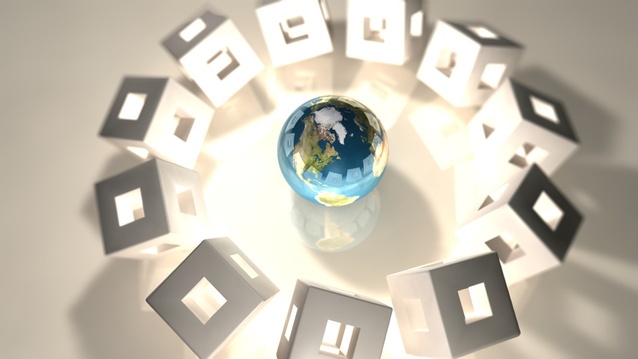 Robotics image via FreeImages
By James Kobielus (@jameskobielus)
Artificial intelligence (AI) is the perfect laughingstock. Any phenomenon that takes itself as seriously as AI is just asking to be ridiculed.
What's even funnier is when AI comes in humanoid form, as is the case with the smart robotics that are penetrating every aspect of our lives. As Bill Vorhies discussed in his recent column, robot fails can be comedic gold.
As the brains behind autonomous devices, AI can dampen the laughter only by helping devices master their assigned tasks so well and performing them so inconspicuously that we never give them a second thought. Where robotics are concerned, this involves the trial-and-error statistics-driven approach known as reinforcement learning (RL). Under this approach, the robot explores the full range of available actions—moving, grappling, voicing, etc.–that may or may not contribute to its achieving a desired outcome.
Depending on your point of view, humor is baked into RL's intrinsically trial-and-error process. As a robot searches for the optimal sequence of actions to achieve its intended outcome, it will of necessity take more counterproductive actions than optimal paths. If you're the developer who's doing the training, this might be a long, frustrating, and tedious process. You may need to revise RL procedures and the robot's algorithmic cognition countless times till you get it to work in a way that can be generalized to future scenarios of the type for which the mechanism is being trained.
This trial-and-error RL process may be humorous to observe in a laboratory setting. But when your AI-driven robot hasn't been trained effectively and commits these errors in production environments, it may not be funny in the least. This is amply clear from the incidents that Vorhies cites. No one will tolerate robots that routinely smash into people, endanger passengers riding in autonomous vehicles, or order products online without their owners' authorization.
If we can draw any lesson from these incidents, it's that robotics developers will need to incorporate the following scenarios into their RL procedures before they release their AI-powered creations to the wider world:
Controlled trial-and-error is how most robotics, edge computing, and self-driving vehicle solutions will acquire and evolve their AI smarts. To the extent that you're capturing an AI-driven device's RL training on video, it could prove to be the perfect "blooper reel" to show later on when your creation is a smashing success. For regulatory compliance and legal discovery purposes, this video may also help you prove that you've RL-trained your device in every relevant scenario, be it actual or simulated.
In the near future, a video audit log of your RL process may become required for passing muster with stakeholders who require certifications that your creations meet all reasonable "AI safety" criteria. Considering the life-or-death scenarios in which the robots of the future will serve us, this is no laughing matter.