May 2 2011 11:47AM GMT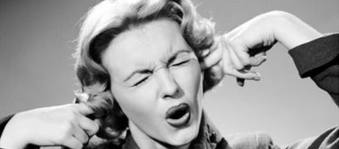 Last week's number one IT blog post covered whether it's better to advance in IT via promotion or job change. Careers – and job security – are always on the brain, especially in an ever-evolving industry like IT. Add a high-profile case like the Obama administration's cloud computing initiative and fears are exasperated. The recently released Brookings Institution study found that the government's switch to cloud is a major moneysaver because of the IT job cuts or transfers it spurs. Federal Chief Information Officer Vivek Kundra's plan includes closing "about 800 of [the government's] more than 2,100 data centers nationwide within five years."
Jeff Vance at Forbes's Microsoft blog talks about how much cloud resistance – or more generally, resistance to newer technologies – can be traced back to fear of job losses. Refusing to embrace new technology may be a side effect of many IT departments' survival instincts. Vance warns, however, that the waiting game is as much, if not more, dangerous:
For instance, a CIO who no longer has budgetary approval for an Exchange admin might fare better seeking money for "cloud liaisons," "cloud security administrators," or "mobility managers." How about "mobile email security administrator?" Plenty of companies need those, even if they don't realize it yet. And the smart Exchange admin is already repositioning to take advantage of these future staffing gaps.
Vance goes on to point out some hopeful reading on the subject: How job site Indeed reported a 54% rise in IT-related job postings over last year. With new technology shifts comes the need for new technology skills, and Vance urges tech-minded professionals to ultimately keep that in mind. Whether you're in the direct line of fire when shifts such as cloud adoption occur or you're feeling pretty safe in your corner of IT, it never hurts to sharpen and update those skills.
What shifts in technology have affected your career in the past? Share your stories of survival and navigating the changing tides of IT with us by sending an email to Melanie@ITKnowledgeExchange.com. If we wish to publish your story, we will first ask permission and compensate you with 500 knowledge points to go toward our current IT Knowledge Exchange contest.
Melanie Yarbrough is the assistant community editor at ITKnowledgeExchange.com. Follow her on Twitter or send her an email at Melanie@ITKnowledgeExchange.com.