Jun 1 2010 12:06PM GMT

Profile: Michael Morisy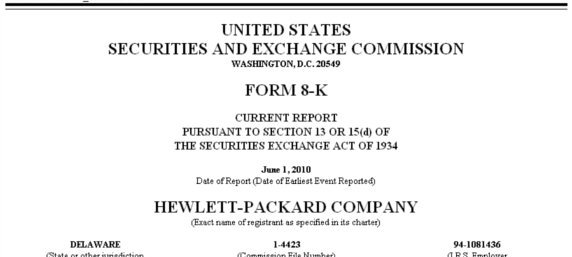 According to a Hewlett-Packard SEC filing (and as reported by GigaOm's Stacey Higginbotham), HP has decided to eat its own dog food, further consolidating and automating its data center in order "to facilitate the migration of client applications to modernized infrastructure platforms."
Is HP going to be entering Amazon's turf with expanded cloud offerings for storage and solutions? Just might be: The company plans on eliminating 9,000 current data center-related positions, 6,000 of which will be replaced by "global sales and delivery resources," which sounds like it just might be the touchy-feely goodness of an aggressive new market offering.
HP previously offered a Storage-as-a-Service product, Upline, which was aimed at the consumer/SMB market but was shuttered in February 2009 after battling lengthy downtime.
Since then, HP is sure to have learned a thing or two in the data center arena, particularly since they've already successfully shrunk their own data center footprint from 85 locations to six spots, three of which are mirrored disaster recovery backups. They've been touting themselves as a poster child for networked cloud efficiency, and it might be high time to take that expertise to market.
Michael Morisy is the community editor for ITKnowledgeExchange and formerly the news writer for SearchNetworking and SearchTelecom. He can be followed on Twitter or you can reach him at Michael@ITKnowledgeExchange.com.