Jul 2 2018 7:05AM GMT

Profile: Michael Tidmarsh
Tags: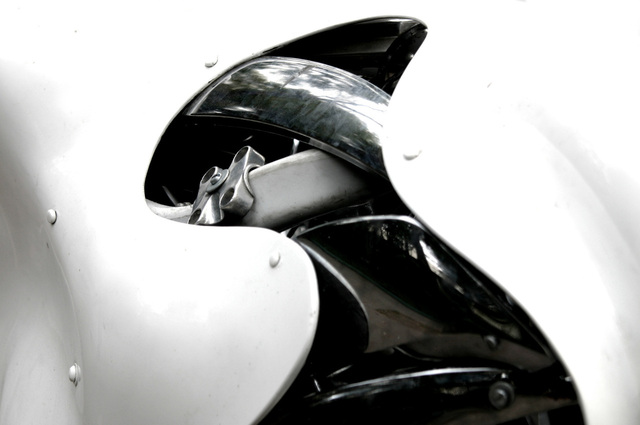 Robotics image via FreeImages
By James Kobielus (@jameskobielus)
The only place where robots actually look like real human beings is in the movies. And that's only because cinema artists have perfected the use of live actors, motion-capture technology, and computer-generated imagery. I seriously doubt that Steven Spielberg will live long enough to direct an actual android playing a fictional android.
However, we're already beginning to hear robotic speech that is indistinguishable from what emanates naturally from the human vocal tract. That's pretty much what Google's new Duplex technology has been able to achieve. Though the vendor demonstrated it coming from its next-generation smartphone operating system rather than from a distant R2D2 relative, this new artificial intelligence (AI)-driven speech generation technology is clearly capable of being embedded in any device. So it probably won't be long till robot manufacturers embed it in mechanisms that resemble sci-fi androids.
It's only a matter of time before these "uncanny valley" robots speak fluent human, perhaps even more mellifluously than those of us who were born with the old-fashioned type of tongue. Or, as it was phrased in this recent article, many of us will start to regard the natural language processing (NLP) variety of AI as little more than a "chatbot in a robot suit." Their robotic voices will echo across the uncanny valley as if they were coming from lips of flesh and blood.
Within our lifetimes, "robotic" will lose the connotation of conspicuously artificial, especially where their speaking voices are concerned. As robotic audio processing technology comes into our lives, it will create conversational user interfaces of amazing naturalness. Chatbots, now the subject of so much derision for their awkward speech, will become amazingly and automatically human with little or no training. And they will serve as auditory nerve centers of any physical robot that is built to interact with you and me.
Generative audio is one of AI's hottest research frontiers. This technology can now render any computer-generated voice into one that truly sounds like it was produced in a human vocal tract. It can translate text to speech with astonishing naturalness. It can also compose music that feels like it expresses some authentic feeling deep in the soul of an actual human musician.
To resemble humans with uncanny precision, robots should be attuned to and be able to produce the full range of non-verbal utterances of which people are capable. In addition, they should be able to create and respond to music just like people do. And, going beyond voices and instruments, they must be able to manipulate sound-producing objects with full fidelity in the same meaningful, environmentally aware patterns that we normally associate with human agency.
For robots to truly embody the full sonic signature of flesh-and-blood humans, generative audio techniques will need to advance to the point where AI can help devices achieve near-perfect mastery of human behavior in each of the following tasks:
However, robots won't truly be able to perform these amazing feats autonomously until they can emulate humans' organic audio-processing abilities at a fine-grained level. With that in mind, I took great interest in this recent blog in which AI engineer Daniel Rothmann outlines the layers of neuromorphic audio-processing needed to equip robots with ability to comprehend audio material with human-like sophistication.
What's clear is that the technology needed to perfect humanlike robot audio capabilities is not entirely worked out by the AI community. In his article, Rothmann mapped out a framework for robotic audio processing that aligns roughly with the architecture of the human auditory system:
Response of the eardrum to the air pressure fluctuations that produce our perception of sounds (as captured through raw digital audio samples)
Representation of those fluctuations on the fluid-filled cochlea organs in our inner ears (as processed through gammatone filterbanks)
Persistence of those representations in the sensory memories associated with auditory information (as processed through dilated circular buffers)
encoding of those sensory memories in our central nervous system (as processed through long short term memory encoders)
processing of those neural encodings in the auditory cortexes of our brains (as processed through neuromorphic circuitry that can distill it all into valid cognitive, affective, sensory, and other meaningful patterns)
Teaching robots to speak fluent human will be no easy task. It is far more than a matter of building AI that is grounded in computational linguistics, machine translation, and situational awareness.
It goes beyond words. Giving robots human fluency requires that we embody them with mastery over the full range of the human faculties for shaping the sonic environments in which we live.