Apr 19 2010 10:39PM GMT

Profile: Michael Morisy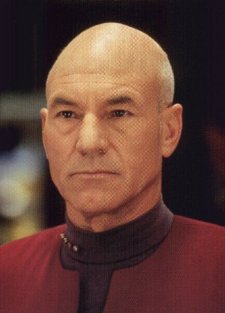 Earlier this month, Rivka Little, site editor for SearchNetworking, wrote a guest post about evolving networks and how  it's no longer enough to move bits from one end of the tube to the other: Today's networking professionals need to master virtualization while becoming captains of the cloud. The former is so new it's not yet in my spell check yet and the latter's so ill defined you might as well have "Make it so" as the modern networking professional's prime directive.
What's a poor bit jockey to do? We at IT Knowledge Exchange feel your pain, and so we're trying to pull together the best resources to help keep you at the top of your game today with an eye towards what you'll need to succeed tomorrow, kicking off with our in-depth, on the ground coverage of Interop Las Vegas.
IT Knowledge Exchange's Interop Las Vegas 2010 Coverage
Also, be sure to check out SearchNetworking's coverage on The Network Hub blog.
Enough learning, how about some doing.
The ultimate networking professionals toolbelt:
Wondering if you're using the right tools to make your job as easy as possible? I asked the IT Knowledge Exchange community for their recommendation, and they responded with their top networking tools and utilities. Entries included:
Wireshark
TCPview
Tasklist
And many more. Read the blog post on building the ultimate network security and troubleshooting toolkit.
Frequently Asked Questions about Networking:
Still have unanswered questions? See what others are asking about networking or ask your own IT question in our forums!
For a deeper dive, we've picked out some top reading recommendations, including reader reviews from IT Knowledge Exchange community members and bloggers, to help you really understand that obtuse topic your project lead wants you to master by last Monday.
Books on Enterprise Networking:
Have another suggestion for this list? E-mail me at Michael@ITKnowledgeExchange.com or leave it in the comments.
Want to connect directly with experts? Read their blogs to hear straight from the horse's mouth: The pioneers, chearleaders and critics of cloud computing are often just a click away, and we've helped to organize the best of the best.
Top Networking Bloggers:
The list is a work in progress, so leave a message in the comments if you know of a blog to add.
What else would make this guide useful to you? Let me know in the comments or e-mail me directly at Michael@ITKnowledgeExchange.com with any additions, corrections or suggestions.