Oct 13 2009 2:10PM GMT

Profile: Michael Morisy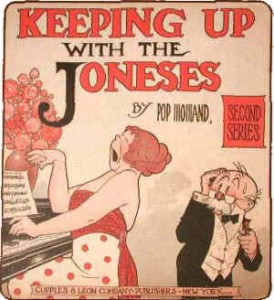 I've previously written that early Google Wave accounts are most useful to developers: The service is, as Google promised, quite buggy, and the available features are still only touching upon Waves' potential (I think it will only really get interesting when they throw open the gates and allow organizations to get their hands on it company wide, but that will come).
That hasn't stopped Wave invite buzz from hitting eBay, including an offer (of unauthenticated veracity) as high as $27,000. Well before it got to this point, Google Wave hysteria has already become more of a status symbol than a technology demo, at least as far as coverage is concerned: Were you within 6 degrees of separation from the Google big-wigs making the list? Could you get your invite to the party?
It's Gartner Hype Cycle meets Who's Who in a small, geeky echo chamber. And after Scoble's Wave attack, others have joined the fray, with techie PR meister Steve Rubel saying it's like RSS … and dead on arrival. Alex Salkever offers a good summary of other Wave criticism, but maybe the biggest point: Google Wave antipathy is the new black.
Fortunately, if Gartner's over-hyped Hype Cycle is a good predictor, we'll soon see Wave's true power as people stop talking about it and start actually kicking the tires, revving it up and putting it through the paces.