Jul 12 2011 8:35AM GMT

Profile: Michael Morisy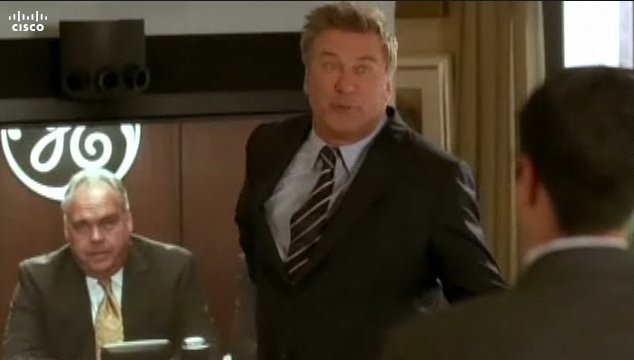 I've always assumed Cisco's TelePresence, its pricey, life-like videoconferencing tool, was something of a loss leader for the company, a way to tout the benefits of video, which helps sell its core networking products. That made running into Thomas Wyatt, vice president of Cisco TelePresence Infrastructure, a bit awkward. It was more awkward when he helped break down the numbers:
TelePresence was a $1.7 billion dollar business for Cisco in 2010 Fiscal Year.
It's seeing about 30 percent growth year-over-year, which Wyatt said he expects to continue.
Bank of America, the largest single TelePresence buyer, has deployed about 700 systems.
Cisco has deployed about 1,000.
I had just been told that the Chinese market currently makes up just 3 percent of Cisco's total sales, and so I couldn't resist running the math: With "over" $40 billion in sales total in Fiscal Year 2010, Cisco's TelePresence business makes up 4.25 percent of the company's sales, or a fair chunk of change more than China. Wyatt said he'd never thought of it that way but seemed fairly pleased with the news nonetheless.
Those are extremely tidy sums, getting a little closer to justifying the early boast that TelePresence was the "green technology of the century," but the numbers still seemed extraordinarily high. Wyatt helpfully pointed out that Cisco's expanded the definition to include lower-end devices as well as purely-software driven deployments (internally, he said, about half of Cisco employees use TelePresence via software coupled with off-the-shelf or built-in web cams; externally, most still use dedicated hardware). Some of this "lower end" hardware is still expensive: Options like the MX200 are considered aggressively low priced at just under $10,000.
Still, it doesn't include Cisco's unified communication suites like WebEx or Jabber, highlighting just how far Cisco's been able to push enterprises on the idea that investing in video can offer some real payoffs down the line, whether it's in reduced travel costs or improved collaboration.
And Wyatt isn't just boasting when he said he expects to continue hitting around the 30 percent growth mark: He explained that Cisco is working hard to integrate Movi technology, acquired when Cisco bought Tandberg and ideal for mobile video, into its instant messaging Jabber protocol, further expanding the market and reach of its video ambitions while helping standardize protocols.
Given all the achievements and potential for continued growth, it's easy to see why Cisco flagged video as one of its five corporate priorities. Hey, if it's good enough for Jack Donaghy, there's probably not a red-blooded corporate shark out there that would dare make a pass.
Michael Morisy is the editorial director for ITKnowledgeExchange. He can be followed on Twitter or you can reach him at Michael@ITKnowledgeExchange.com. Check out our complete Cisco Live! Coverage guide for more breaking news.