Dec 5 2011 11:04AM GMT

Profile: Michael Morisy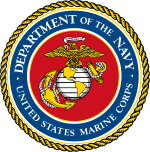 About a year ago, I got a peek at parts of the Marine Corps' declassified Intranet, and one of the things that caught my eye was a link to the branch's IPv6 Transition plan: With so many companies, from small offices to international telecoms, struggling with the switch, how do the Marines go about it? And what could the rest of us learn?
A lot. The Marines, and in fact the entire Department of Defense, were mandated early adopters of IPv6, citing security and operational requirements. They had targeted FY 2008 as the final IPv6 transition date, with the transition plan going dated for 2004.
So I filed a Freedom of Information request for the full transition plan, and eight months later I got my response, embedded here:
The 38-page transition plan details, at a high level, all the steps the Marines took to ensure a smooth, cost effective switch to IPv6 while ensuring backwards compatibility, and there's a lot of great case study material in there, especially if you've been pushing off your own switch.
Start upgrading without disruption. One of the first steps the Marine Corps took was mandating that all equipment bought after October 1, 2003 be both IPv4 and IPv6 capable, ensuring that there wouldn't be sudden end-of-lifing of relatively new equipment due to IPv6 incompatability.
Plenty of lead time. In 2004, when the guide was drafted, IPv4 address exhaustion was a seemingly distant possibility. Now, it's an impending reality. By planning far ahead, many changes could be incremental rather than wholesale.
Trust but verify. Section 2-2 of the transition plan outlines various definitions. IPv6 capable devices, for example, means it is IPv6 ready today, as well as maintains IPv4 interopability. IPv6 enabled, however, means that the vendor states it is IPv6 ready today … but it hasn't been tested internally yet. Internal testing of those claims is the key differentiator between capable and enabled, and often between a smooth transition and months of headaches and overruns.
Failure IS an option. When it's controlled, at least. The Marines created a "waiver" program that took into consideration edge cases. By adapting to situations where IPv6 targets couldn't be met, it's possible to keep track of what didn't work out, why and plan for when it can be remedied.
Forms makes process. The Marines also put together a number of forms for each department to follow, worksheets to help managers, for whom IPv6 probably isn't a top priority, make sure they were aware of key considerations and could stay on target without major distraction.
One big lingering question I had, however, was how did the transition, scheduled for completion three years ago, actually go? Is the Department of Defense now 100% IPv6 ready? I couldn't find any news results to indicate either way, so it looks like it's time to file another FOIA request …