Apr 10 2011 12:42AM GMT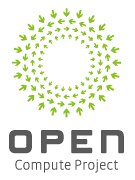 Open-source software isn't anything to write home about anymore, but hardware design is less transparent. Facebook is changing the game today with its Open Compute Project, designed to share the specs and design of the custom servers built for Facebook's data center in Prineville, OR. As Larry Dignan pointed out, this is a symbiotic move on the social networking company's part:
In many respects, Facebook is open sourcing its data center and server designs. Jonathan Heiliger, vice president of technical operations, said the Open Compute Project is a way of giving back. It's also a way to get vendors with more scale to incorporate Facebook's designs to meet its needs with cheaper systems.
Despite what it means to vendors who may be scrambling to replicate Facebook's designs and solutions, the Prineville data center's PUE rating speaks volumes: 1.07 PUE versus the 1.5 PUE average, and the 1.4 – 1.6 PUE of Facebook's leased data center.
Some specs:
Vanity-free packaging with little-to-no screws, which resulted in 22% fewer materials, and 6 lbs less in weight.
No duct work and no air cooling system in the data center.
Dual AMD Opteron® 6100 Series socket motherboard with 24 DIMM slots.
Intel Xeon® 5500 or Intel Xeon® 5600 socket motherboard with 18 DIMM slots.
Localized uninterruptable power supplies serving six server racks.
How do you see this changing industry standards or vendor offerings, if at all? Share your feedback in the comments section or send me an email at Melanie@ITKnowledgeExchange.com.
Melanie Yarbrough is the assistant community editor at ITKnowledgeExchange.com. Follow her on Twitter or send her an email at Melanie@ITKnowledgeExchange.com.