Jun 7 2010 10:32AM GMT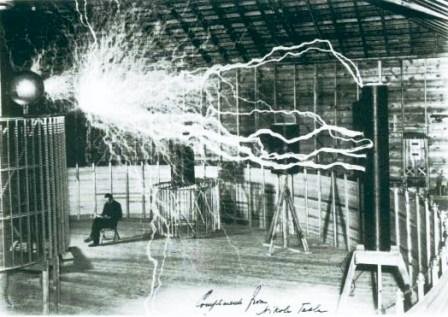 The power of electricity has been long known, but only in recent years, with a focus on both being greener and saving money, that power management has again taking a high priority among large organizations. This guest post from Pam Seale, product marketing manager with Absolute Software, goes into some critical steps to keeping power consumption in line.
Few organizations will argue the value of power management policies. Not only is energy conservation an important part of environmental stewardship, but by defining when inactive computers switch to a lower power setting or turn off, organizations can easily reduce costs and please the bottom line.
It seems, however, that even fewer organizations are certain how to implement power management policies that both make sense for their work environment and are easily enforceable. So what are some of the key things to keep in mind when designing a power management policy?
Understand your current power reality. To find out where efficiencies can occur and to establish a benchmark to measure success, you need to know how much power your computers are currently consuming. The fastest way to collect this information is via a power management product-typically an installed agent that reports detailed metrics on energy use for each device and the overall fleet. You can also enlist the help of a power management ROI calculator to determine how much you can potentially save.
Note policy metric considerations.
Work habits of internal teams: Power management schedules should be flexible to account for various users' work hours; management products should allow you to define groups to which unique metrics can be applied.
Power source settings: A battery-powered computer should probably be set to power down or hibernate after a shorter duration of inactivity than a device that is plugged into the wall. Power management policies should acknowledge this.
Flexible actions: To accommodate diverse users, power management actions should be flexible-log out, hibernate, sleep modes, shut down, etc. Action triggers-how long a device must be inactive to activate them-should be equally accommodating.
Refine results. Power management tools should allow you to examine both current and historical power use, power on time, etc. Comparing these metrics will reveal where greater efficiency can be achieved.
Take advantage of rebates. Government and provider rebates, grants and subsidies are available to organizations that implement computer power management policies, and can cover some or all of the costs of your power management tools.
With the right tools in place and a basic understanding of your organization's power use, power management policies need not be a daunting task. There are a number of products available today to help simplify the design and management of your power policies-it's simply a matter of finding which solution supports the above capabilities and best fits your organization's needs.
For more information on power management policies, and to learn about the power management capabilities of Absolute Manage – a cross-platform computer lifecycle management tool by Absolute Software – visit www.absolute.com/power or view the Absolute Software blog.