Jul 26 2017 10:02AM GMT

Profile: Michael Tidmarsh
Tags: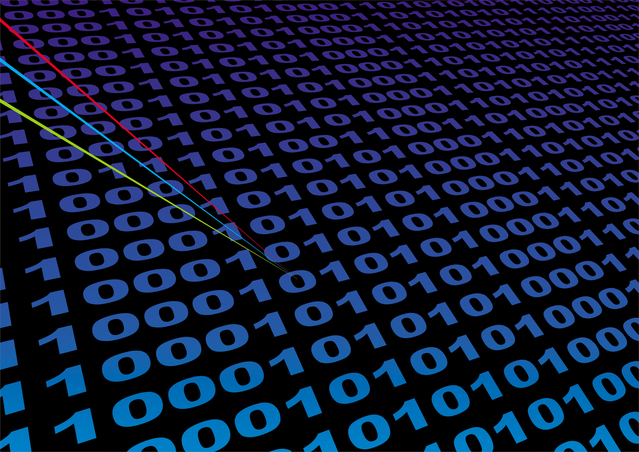 Data image via FreeImages
By James Kobielus (@jameskobielus)
It's often said that identical twins can read either others' minds. Believe that if you wish, but there's no doubt that sharing a common birth experience, genome, and appearance tends to produce synchronicity among certain siblings' minds.
Twins are innately attuned to each other's best interests. In the industrial Internet of Things (IoT), the concept of a "digital twin" is gaining traction as a foundation for building analytic intelligence that mirrors and manages specific physical entities. Essentially, a digital twin describes the current configuration, state, condition, behavior, location, and other attributes of some physical device that possesses an IoT connection. As a data construct, the digital twin's core functions are twofold: to aggregate, manage, and analyze the sensor data emitted by its IoT-connected physical counterpart, and to support data-driven functions such as simulation, monitoring, maintenance, diagnostics, and other life-cycle management functions vis-à-vis that analog entity.
However, the notion of a digital twin isn't intrinsically limited to industrial applications. In a larger sense, it's a modeling paradigm that can be applied to any IoT-connected endpoint, including human beings. It can serve as a framework for developing, training, and managing any intelligent virtual assistant that acts on behalf of some endpoint, such as a user connecting into the IoT via their smartphones, smart appliances, and so forth. To serve this function, the digital twin would need to encode the knowledge and interest graphs that intelligent agents use to calculate what data-driven actions are optimal for us at any time.
It's in this regard that my colleague George Gilbert recently discussed digital twins in a recent Wikibon Premium research note. He defines digital twin as "a data representation or model of…any entity involved in a business." In other words, he broadened the concept to apply to the "IoT&P," where the "P" stands for "people," "process," "product," "partner," and pretty much anything else (regardless of initial) that's connected, emits sensor data, and for which a data-centric replica might be built, managed, and analyzed.
Artificial neural networks and other machine learning (ML) algorithms drive much of the analytics in digital-twin applications. Many of these models use supervised learning methods to boost the accuracy of predictions, classifications, pattern recognitions, and other ML-driven results. Consequently, digital twins serve as containers for the "ground truth" data needed to train the ML models that infuse sensor-driven intelligence into the agents that operate on behalf of connected endpoints.
In other words, digital twins can be the foundation of agent-centric application architectures on the IoT&P. There can be as many digital twins as there are sensor-equipped people and devices connected to the network. For each of us, there might be distinct twins associated with each of our physical environments (home, office, car, etc.) and physical possessions (smartphones, smart appliances, etc.). Each of those device-associated twins might, in turn, inherit identities, preferences, and other attributes from the digital twins associated with us as connected individuals.
Personalization would be the key use case for digital twins in the human-facing IoT&P. To enable 360-degree personalization, an individual's digital twin would need to manage the gamut of historical, real-time, and other data flooding in from all connected devices and all mobile, social, Web, and other applications with which a user engages. Personalization would also depend on the ability of our digital twins to engage with the corresponding twins of other individuals, groups, and organizations within our social graph.
The twins of all of those engaged endpoints might, in turn, share training data and federate ML models to drive dynamic optimization of every experience within our own personal sphere of the IoT&P. Orchestrated into more complex multilateral relationships involving people, organizations, and machines, and benefiting from intricate feedback loops, the twins might even drive cognitive optimization of "swarming" behaviors of the sort that I discussed in this post. Within a hierarchical structure of endpoints, the more stable endpoint-swarms might even gain "endpoint" status in their own right. This would happen with the creation of of a digital twin that encodes the swarm's collective interests and drives creation of ML-driven intelligent agents to advance those interests.
As the IoT blurs the virtual and physical worlds, digital twins will help us to manage the intricate interplay among ourselves and the devices that, we hope, will always have our best interests at heart.