Jun 16 2010 1:09PM GMT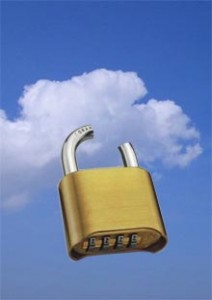 In the news release announcing the 2005 merger of Symantec and Veritas, the new entity was said to be "uniquely positioned to deliver information security and availability solutions across all platforms, from the desktop to the data center." Symantec's Chairman and CEO, John W. Thompson, speculated that its "customers [were] looking to reduce the complexity and cost of managing their IT infrastructure and drive efficiency with fewer suppliers."
If that still holds true, customers got more of what they want—or fewer of what they don't want—in yesterday's latest symbiotic acquisition of humyo by Trend Micro. The new association mirrors the convergence of data storage and data security.
From the Trend Micro website:
The acquisition of humyo aligns nicely with Trend Micro's strategy to deliver industry leading cloud security technology and products to stop threats where they emerge, on the internet, and provide security for and from the cloud.
Trend Micro is number three behind Symantec and McAfee in the antivirus and security sector, and it's safe to bet that this acquisition is an attempt to expand its offerings and therefore its customer base. After all, if you're already offering security for the cloud, why not go that extra step and provide the cloud as well, right? One-stop-shopping seems to be the trend in IT storage these days, as does the ever-blurring of the line between storage and security. From MSPmentor's Joe Panettieri:
In some cases, the walls between online storage and security are fading away or disappearing entirely. For instance, CA Technologies is reinventing its security and storage lineup to embrace managed services pricing. Symantec is expected to take similar steps soon, according to online forum chatter. And master MSPs like Ingram Micro Seismic and Virtual Administrator are blending storage and security services for VARs and MSPs.
What are your thoughts on this acquisition and its implications for the storage industry? Is cloud storage replacing cloud backups? Share your thoughts in the comments section or email me directly.
Melanie Yarbrough is the assistant community editor at ITKnowledgeExchange.com. Follow her on Twitter or send her an email at Melanie@ITKnowledgeExchange.com.