Nov 1 2010 3:50PM GMT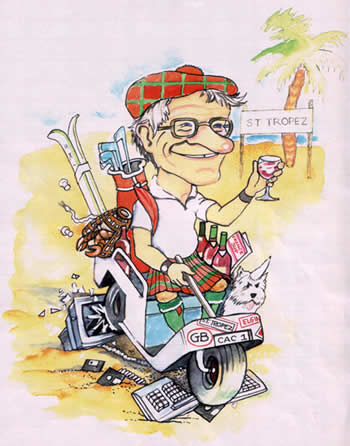 According to the Gartner report released today, "User Survey Analysis: Key Trends Shaping the Future of Data Center Infrastructure Through 2011," 47 percent of those surveyed struggle with data growth on a daily basis. Numbers two and three on the list of daily challenges were system performance and scalability and network congestion and connectivity architecture, chosen by 37 percent and 36 percent of respondents, respectively.
The survey didn't just ask about obstacles, but solutions: Sixty-two percent of respondents plan to invest in data archiving or retirement in the coming year. Gartner Research Director April Adams sees this as an opportunity for providers of these solutions to reach potential customers:
Given that cost containment remains a key focus for most organizations, positioning technologies to show that they are tightly linked to cost containment, in addition to their other benefits, is a promising approach.
Is there golf in data retirement?
Put away those tees, data retirement is about as fun – and time consuming – as spring cleaning. Basically a framework for assessing data archives and backups in order to ensure deletion when necessary and in compliance with policy, data retirement can be a weeks- to months-long commitment. But before an enterprise can move forward in reducing unnecessary data growth, it must first tackle years of backlogged backups and archives. Other methods on data center managers' minds are controlling data security from internal, external or hacker risk, storage management and data reduction.
What challenges are plaguing your data center?
The one-month survey, conducted internationally in Brazil, China, Australia, Russia, India, Germany, the U.S. and the U.K.,  collected data from over 1,000 enterprises.
Melanie Yarbrough is the assistant community editor at ITKnowledgeExchange.com. Follow her on Twitter or send her an email at Melanie@ITKnowledgeExchange.com.