Nov 22 2010 1:00PM GMT

Profile: Michael Morisy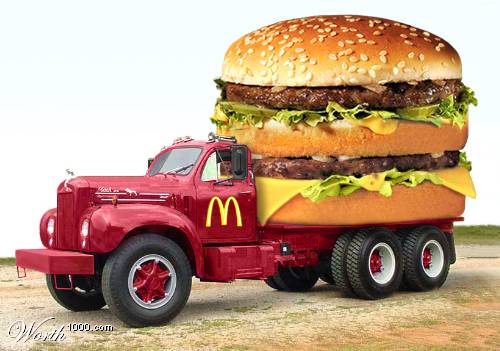 It's been a common sight at trade shows for a few years now: The data center in a box, letting the proud owner haul 2000 cores or petabytes of data around the country on a moment's notice in a utilitarian, affordable package. Sun's sells them, Microsoft's got 'em and Intel's been pushing a data center-in-a-box standard to chop prices and, presumably, stuff more of its chips in them.
Data centers-in-a-box are a nice, tidy package, as Jeremiah Owyang explained when the products first cropped up a few years back:
This first one is the new Sun Data Center in a box, called Project Blackbox seen on 237 in East Palo Alto. This data center is what marketers call a "Solution Sell" when you bundle up services, hardware, software and support and repackage and apply to a business pain. These data centers contain web services, routers, networking equipment, storage, and sometimes remote power. You just plug it in for remote locations, high growth areas, or even for disaster computing needs (if your primary data center goes down, drop one of these in asap).
The products are relatively inexpensive, dependable, predictable and come in the same packaging each time. In other words, a lot like fast food. And like fast food, they're making their way into a lot of diets, though not as the primary component (after all, Apple and Facebook did just invest billions in traditional data centers).
Over at Data Center Journal, Jeffrey Clark has a good breakdown of the phenomenon, noting how different the promotion behind DCIBs is from why customers are actually buying them.
The vision was for a vast lot of plug-and-play data centers, maybe an ominous barbed wire fence and a Doberman or two for security. Your company suddenly getting traffic like it's the next Twitter? Don't wait for a year or two to get your fail whale under control, but get a fully configurable data center grid up and running in a few weeks. Move them around, even migrate them seasonally or when your headquarters shift.
The reality is that the cost savings of having a standard, factory-like assembly for these mammoth boxen has helped drive down costs, so that even if you already HAVE that data center facility that takes years to plan, you might still save money by having an all-in-one unit where you can add servers and environmental control more incrementally without wasted cooling or unnecessary resources.
It all makes sense, too: Would you really want the heart and soul of your business protected from the elements by a few meager inches of corrugated steel?
Maybe it's better that way. Besides being an eyesore when out in the open, Matt Stansberry points out this rosy marketing image of parking lots full of standalone data centers might just be making more tornado bait. The last outcome you want is confidential business data being flung to the far ends of Peoria.
Michael Morisy is the editorial director for ITKnowledgeExchange. He can be followed on Twitter or you can reach him at Michael@ITKnowledgeExchange.com.