Jun 30 2010 10:28AM GMT

Profile: Michael Morisy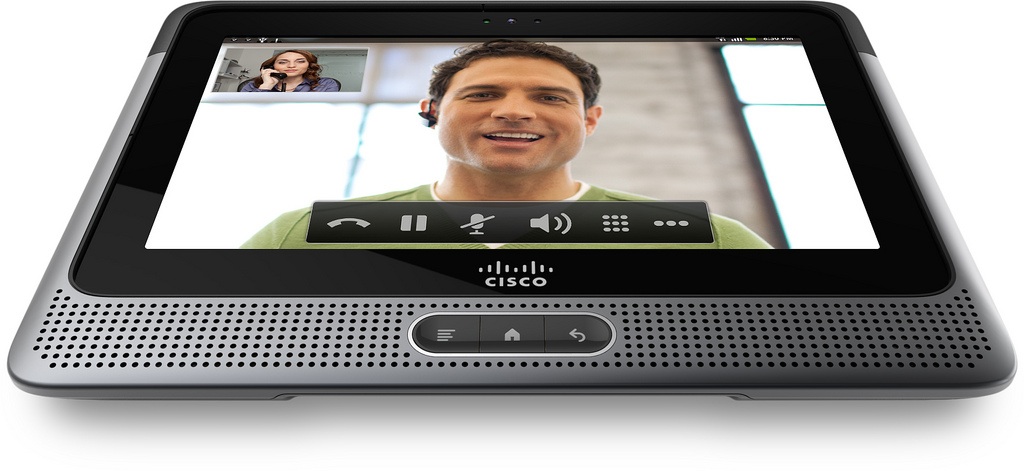 It's been a little off our radar, but Cisco Live's been live and kicking this week with some hot news coming through (Yasir Irfan blogged about how you can attend Cisco Live virtually and has promised to post more updates on his blog). One surprising announcement that caught my attention, however, was Cisco's new tablet, the Cisco Cius.
The Android-powered device takes a cue from other recent Cisco plays, focusing on video and collaboration, and aimed squarely at the business and educational markets (business tablets have had fans in education and medicine for years). The pitch, straight from Cisco's Kara Wilson, is that it will offer better HD video talk, desktop virtualization, and on/off-campus connectivity than any other current mobile alternative (see below the jump for full specs).
While it will naturally draw comparisons to Apple's iPad, Cisco made clear that it's not interested in being an iPad killer as long as it can capture the enterprise market. As Matt Hamblen reported for Computer World:
When asked about comparisons of Cius to the iPad, Chambers was clear. "Cius is all about collaboration and telepresence," he said. "It's a business tablet. I use the iPad and love it. I love anything that loves networks. We do a lot with Apple and they are a great customer and good partner. I think of Cius as a business tablet, so [Cius and iPad] are complementary products with different target markets."
Try telling that to the scores of business professionals that have already adopted, gleefully, the business side of the Apple iPad: At every conference and briefing I've been to since the tablet's launch, it's been a strange dance to watch, to see how smooth and nonchalant each vendor can be as they power up their PowerPoints on that thin, aluminum frame that was at once both magical and revolutionary. One presenter literally got so giddy he began giggling during his pitch.
With Cisco and even HP entering the tablet game, maybe enterprise tablets will get less magical while getting more work done. See below for full specs:
Cisco Cius Tablet Specifications & Features (via Cisco):
802.11a/b/g/n Wi-Fi, 3G/4G data and Bluetooth 3.0
HD video (720p) with Cisco TelePresence solution interoperability
Virtual desktop client enables highly secure access to cloud-based business applications
Android operating system, with access to Android marketplace applications
Collaboration applications including Cisco Quad, Cisco Show and Share, WebEx, Presence, and IM
7" diagonal, high-resolution color screen with contact-based touch targets
HD Soundstation supports Bluetooth and USB peripherals, 10/100/1000 wired connectivity and a handset option
Detachable and serviceable 8-hour battery
Highly secure remote connections with Cisco AnyConnect Security VPN Client
HD audio with wideband support (tablet, HD Soundstation)