Aug 17 2011 12:45PM GMT

Profile: Michael Morisy
Al Sacco, an open BlackBerry optimist, has a great interview with Mike Kirkup, RIM's Director of Developer Relations. Kirkup goes through all the great advances RIM's made with its platform, particularly going forward: A simplified development platform; a more responsive, beautifully designed UI; and tight integration with BBM, RIM's highly addictive messaging service.
Sacco's article closes on what is supposed to be a positive note:
"Nothing has changed" for RIM and BlackBerry, [Kirkup] says.

The company still has a very solid foundation, Kirkup says, built on more than a decade of mobile-device-specific work in the technology industry. RIM is still the security de facto for many governments and other security-conscious organizations. It still has many, many loyal users. And RIM is currently producing and shipping the best products it's ever offered, according to Kirkup.
For RIM, "Nothing has changed." Unfortunately, the rest of the world has. IT no longer calls the shots on technology the way it once did. As HP will sadly tell you, a slick, next generation OS doesn't necessarily cut it, and RIM's updates haven't received the critical plaudits that WebOS has.
Back in 2008, I wrote an article with the cringe-worthy headline "Six simple steps to killing the iPhone" (Scroll down to get past the fake reg wall). Looking back, I don't think the 6 bullet points were seriously flawed (nor were they brilliant insights), but so far, while phone manufacturers have followed a few to near perfect (Clone the iPhone, Take a deep breath) and scored middling on others (start including good browsers, opening the store front), they have completely blown it on what could be the most important point: Start treating your users like the customers and not the carriers.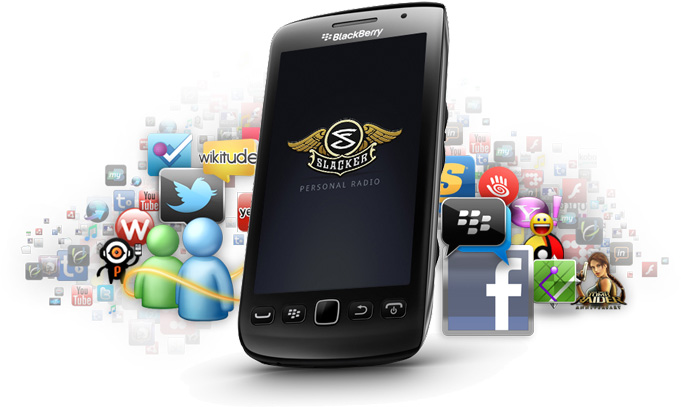 The truly disruptive thing about the iPhone was that it was and continues to be a device built for users, with very little regard to what the carriers want (and traditionally demand). If the iOS is a closed ecosystem (and it is), it is much more closed to the whims of AT&T and Verizon than it is to the users. Even the open Android OS can't claim this: My Droid 2 came with a Need for Speed 2 demo, Blockbuster's subscription service and Motorola's terrible UI implementations not only pre-installed but also impossible to remove.
Today, RIM still relies on and boasts about its tight carrier and IT relationships: It's push e-mail service, in fact, doesn't work without its centralized push e-mail service, which ultimately leads to its flagship tablet launching without an independent e-mail client. RIM's push infrastructure served the company very well over the years, but Apple, Microsoft and Google have all shown you can have great e-mail without an extra centralized point of failure and without an extra "BlackBerry" tax on already pricey phone plans.
They've also shown that IT is grudgingly willing to support users in ways that would have been unthinkable a few years ago: While Apple and Google have slowly been making progress on IT demands, a lot of creativity and dialogue has allowed users to bring in new ways of working and devices to work on without the end-of-the-world scenarios more curmudgeonly techies have warned about.
Unfortunately, RIM still doesn't seem to get this: They see their years of legacy technology, partnerships and experience as their primary assets. All that's needed, in their minds, is a thin veneer of new paint, an OS re-fresh, but the reality is the fundamental orientation of computing is moving towards being more humane, usable and useful. While I have no doubt that RIM's latest line of products is a marked improvement, I have seen no indication that the company understands this shift.
Michael Morisy is the editorial director for ITKnowledgeExchange. He can be followed on Twitter or you can reach him at Michael@ITKnowledgeExchange.com.