Mar 22 2012 6:17AM GMT

Profile: Michael Morisy
Taking cracks at bad business software design is beyond beating a dead horse (although I still love the famous tree swing comic), but Microsoft looks like their trying really, really hard to turn that around. Leading the charge: Microsoft's ERP package, Microsoft Dynamics GP. A beta Metro-ized version of it was shown off recently, and design is gorgeous to look at. Let's play a quick game of before and after:
GP 2010 R2, the most recent version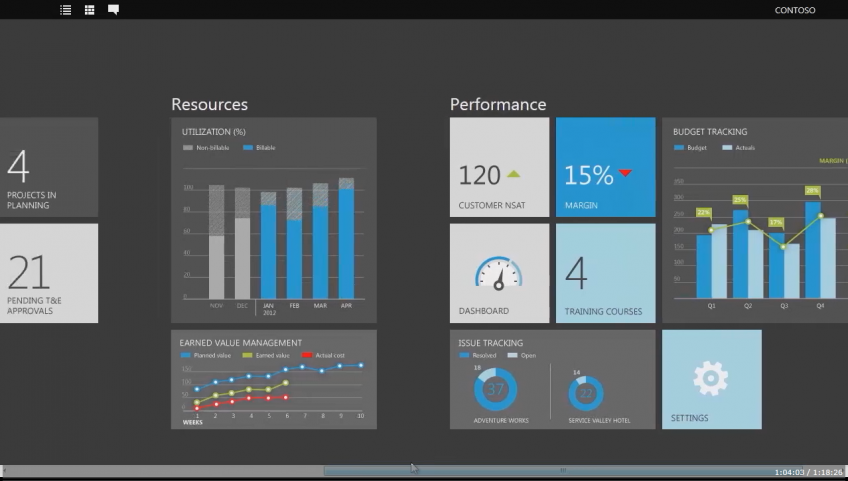 The Metro-ized UI, demoed recently
My first reaction: Microsoft, the same company inflicting us with the Office Ribbon, made this?
My second reaction: But will it blend?
As in, will it actually work, in the real world, for blending the disparate needs of data consumption, analysis, and input in a way that works with modern business? ERP software is no joke, but the demo images struck me as almost too clean to be true: They were fanciful, Hollywood-esque, the way we want technology to work ("Computer, enhance!") instead of the way it actually needs to in order to be useful. It was Microsoft, after all, that released a "future-looking" video which was heavy on Minority Report-styling and light on a relation to anything Redmond was actually delivering in the market:
[kml_flashembed movie="http://www.youtube.com/v/a6cNdhOKwi0" width="425" height="350" wmode="transparent" /]
The disconnect between that marketing fantasy and the painful reality of most business software suites is what's driven workers off "official" corporate Intranets, IM packages, and file sharing tools and into the hands of prosumer gems like Dropbox, GMail and Skype.
But this is a living, breathing, supposedly working prototype of what appears to be well-designed business software, software Microsoft apparently intends to ship down the road when Windows 8 makes its official debut come October. If the new Microsoft Dynamics can deliver more than pretty graphs and help make ERP more manageable and more pleasant to use, much-maligned business software might have a much brighter (and not to mention prettier) future ahead of it.
Check out more screen shots of Microsoft's Metro vision at the get-spblog, and let us know what you think about the shift with a post in the IT Forums.
Michael Morisy is the editorial director for ITKnowledgeExchange. He can be followed on Twitter or you can reach him at Michael@ITKnowledgeExchange.com.