Jul 2 2010 1:59PM GMT

Profile: Kevin Beaver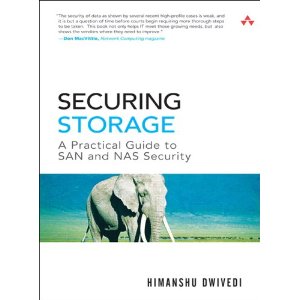 While I'm on my storage security kick I thought it'd be worth sharing a valuable book on the topic by Himanshu Dwivedi:
Securing Storage: A Practical Guide to SAN and NAS Security
It's five years old but still very relevant in today's storage environments. If anything, just browse through it the next time you're in the bookstore. It delves into storage security weaknesses you can't afford to overlook that so many people are still ignoring.
Kevin Beaver is an independent information security consultant, keynote speaker, and expert witness with Principle Logic, LLC and a contributor to the IT Watch Blog.