Nov 23 2009 9:56AM GMT

Profile: Michael Morisy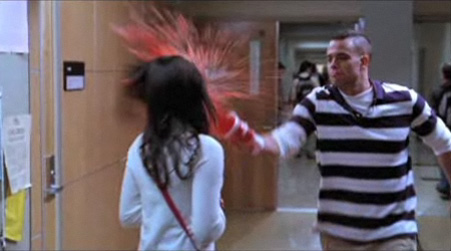 As a news writer for SearchNetworking, there were times I could have been interviewing Rodney Dangerfield instead of IT professionals: They couldn't get no respect, they'd complain, and instead were forced to deal with executives with outsized egos and little regard for the facts on the ground. One of the most popular articles, in fact, was about dealing with the "the make-it-so CEO":
Even if you've never met one, you know the stereotype: curt, driven, my-way-or-the-highway CEOs who wash down their morning bowl of nails with a glass of Drano.

These "make-it-so" CEOs want their networks not only to work but to work for them without hassle, without passwords and without understanding how and why, even if those demands imperil network security. Quite often, hapless network admins have to leave the rest of the organization on hold while patiently explaining how to turn on a home router or why "password" is not a secure password.
At the time I wrote the article, the advice a lot of IT professionals gave in dealing with a tyranical boss was to simply quit: Life's too short, and your career matters too much, for it to be crushed by someone else's ego trip or insecurities.
But with unemployment up over 10%, that can be a tough pill to swallow. Fortunately, there's hope for reform, even if it's a difficult road ahead. A recent post on Harvard Business Review's Conversation Starter blog quoted David Rock's article Managing with the Brain in Mind: "[N]euroscience has also discovered that the human brain is highly plastic … Neural connections can be reformed, new behaviors can be learned, and even the most entrenched behaviors can be modified at any age." The post then goes on and offers some advice on dealing with bullies in the here and now:
1.  Document and define the bullying. Is it actually bullying? "Women who exert 'male' leadership styles are in danger of being perceived as bossy. Men who do the same thing are often praised as decisive," says John Medina. Look for patterns over time vs. isolated incidents, privately document the facts and specific actions. Finally, look at your company's culture. Is bullying or aggressive behavior rewarded?
2. Consider your options and make a choice. If the culture supports or rewards bullying, seriously consider if this environment is for you. "Much of the repeated mistreatment that characterizes bullying relies on a poisoned, sick workplace to permit and sustain the madness," according to WBI psychologists Ruth and Gary Namie. According to the Labor Day 2009 Survey conducted by the WBI, employers do nothing to correct the bully 53.6% of the time ,and 37% of the targets experienced retaliation for taking action.
3. Nip bullying in the bud — carefully. Privately derailing someone who is yelling at you by calmly repeating their name can be highly effective. Not so when your boss belittles you in a meeting. (Never out a bully in public; it will surely escalate things.) Once bullying is successful it rapidly becomes a habit — neurons that fire together, wire together — address it when it begins. The Bully at Work and the WBI discuss making formal complaints including legal parameters. In the Company of Women (Heim, Murphy and Golant) and Mean Girls Grown Up (Dellasega) deal specifically with Woman-on-Woman Bullying and relational aggression, providing concrete strategies for creating alliances, interrupting behavior patterns and moving forward effectively and productively.
4. Grow a support system. Hire a coach, talk to a therapist, or find a mentor or trusted friend. It's as important to get honest feedback about your experiences, perceptions, reactions, as it is to know that you are not alone.
Any other advice you can offer? Any caveats you see to the above approaches? Let me know by e-mailing me at Michael@ITKnowledgeExchange.com, or leave your thoughts in the comments.