May 10 2011 1:25PM GMT

Profile: Michael Morisy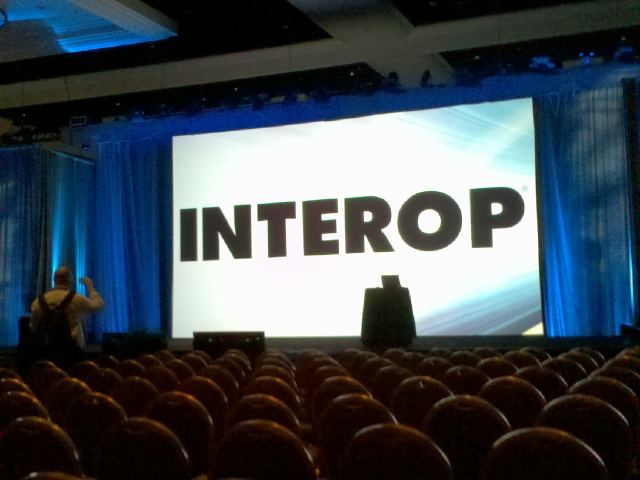 What war? On his first trip to Interop, HP's Dave Donatelli worked hard to leave an impression, flouting convention by bringing out a sidekick to offer a product demo, while coyly making swipes at Cisco, which did its own keynote just a few hours later. The end result, however, made HP's frontal assault on the current networking king seem more like a whimper than a bang.
The worst part wasn't that HP's keynote was an infomercial (so was Cisco's, and we've come to expect that from the big corporate keynotes) but because the most damning critiques he lobbed tended to boil down to "Cisco is successful."
His talk was full of choice data points that further proved this point, such as citing a Baird study that found "29% [of companies] said HP is influencing deal terms and winning over Cisco." In other words, 71% of the time HP has no influence on the deal or is losing to Cisco. Not many execs would be humble enough to brag about such a record.
He then went on to proclaim that, "if you look at the industry, networking has had the least amount of competition." I wanted to tell him not be so hard on himself.
Dave made clear HP's commitment was to interoperability. In fact, he was so vendor agnostic I'm pretty sure he mentioned Cisco more than HP, a fact not lost on the restive audience.
So where is HP's innovation focused? Network and data center management consoles. Time and time again, Dave said it was time to get IT management down to "one pane of glass." Watch out, Spiceworks?
It's a shame, because HP's been making strides, gaining marketshare even as they flesh out their offerings beyond "cheaper than the other guys" (See SearchNetworking's coverage of their latest announcement). But while HP (and everyone else) is aiming squarely at Cisco, there were a lot of "coming soons" amid feature lists that sounded very similar to not only Cisco but pretty much every other major vendor out there.
Next time, HP might do better to focus on what its customers' need instead of what its competitors are doing.
Michael Morisy is the editorial director for ITKnowledgeExchange. He can be followed on Twitter or you can reach him at Michael@ITKnowledgeExchange.com.