Nov 18 2010 3:20PM GMT

Profile: Michael Morisy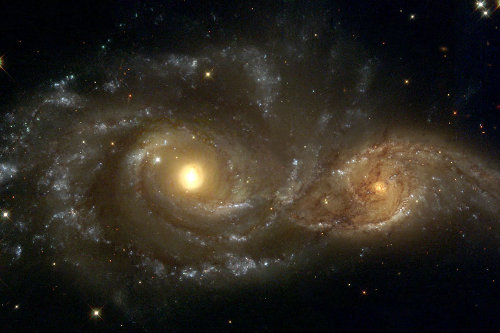 "I think data center manager is a mislabel," the IT manager tells me. It's a surprising statement, since he's actually in charge of managing a data center. But he insists.
"It's server management. The fact that they live in a data center … It's just marketing stuff." He won't let me use his name, but this IT manager – we'll call him Frank – has the credentials to talk. He works at a big organization that produces a lot of data.
"What two years ago was a one or two terabyte allocation request is now a 10 or 30 terabyte allocation," he said. Storage may be cheap, but it's not cheap in those quantities, and so he's now forced to tell departments to re-run simulations and tests because it's actually cheaper to spend the thousand dollars to re-run the tests than to store than 10 to 30 terabytes … forever."
That "forever" is the reason I'm speaking to Frank in the first place. We've been taking a look at when written policy and actual practice don't line up, and he freely admits it's a problem they bump into regularly. It can mean regulatory and security problems, but it can also mean that data that might need to be stored for weeks or months ends up being stored for years, an almost imperceptible cost by itself but a huge drain on resources when aggregated by thousands of users day after day, year after year.
Mix into all that one of the driving forces for all this growth, virtualization, which makes adding on new applications and capacity much more effortless, and you add another potent poison: The cloudiness of the new data center. Not "cloud" in the beloved buzzword sense, either, but cloudy in the I-can't-tell-which-physical-server-is-borked sense, which suddenly becomes very important when your sales force can't access their CRM database, and you know it's machine #134 but that machine could be in any server, or even multiple servers, somewhere in your room.
"Literally keeping an eye on what physical server a virtual server is running on, it's important to know in a troubleshooting effort," Frank said. "If a user calls and something's misbehaving, they know it's hosted on this server name, but what server is that hosted on today?"
And so we circle back to Frank's central problem: Data centers aren't building blocks like they used to be, they're now interconnecting physically and virtually in ways that demand as much networking expertise as they do data center know-how.
"We need technical staff that's good with servers, and technical staff that's good with networks," he said. "It's just a lot more integrated as a virtual environment than it was in a traditional environment."
Have your own stories of career collisions? Think Frank is full of phooey? Get in touch below, I'd love to hear your take.
Michael Morisy is the editorial director for ITKnowledgeExchange. He can be followed on Twitter or you can reach him at Michael@ITKnowledgeExchange.com.