Aug 23 2011 10:34AM GMT

Profile: Michael Morisy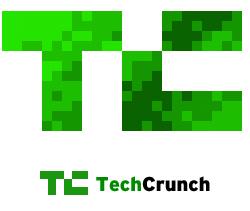 Just after writing about HP's successes in the enterprise services market, I came across Michael Arrington's plea for HP to continue making the TouchPad. He really, really wanted his own foray into the tablet market, the ill-fated CrunchPad, to work, and he sees this as an opportunity to promote some sort of spiritual successor. He even modified the headline from "Dear HP: Please Keep Making Those TouchPads" to "Dear HP: Please Keep Making Those CrunchPads! Er…TouchPads" (see the URL).
But as entertaining (or obnoxious) as Arrington may be to any given reader, his advice is terrible: He's suggesting HP stoop from where they are now, the U.S. market leader in the commmoditized consumer PC market, to  being a late entrant competing against no-name Chinese knockoffs in the tablet market, competing on price.
While everyone's marveling at the $100 price point of the TouchPad (I was in for two, full disclosure), the fact of the matter is there have been tablets in the price range before:
But to profitably manufacture these devices, companies have had to cut a lot of corners and deliver a sluggish, frustrating product that delivers low margins. That's a long-term strategy that will doom HP, particularly when
they have found enterprise services to be very profitable already
. You can debate the disastrous way they implemented it, but not cutting the TouchPad loose would have drawn focus away from the parts of its business that were growing while only leading to more aggressive, less profitable competition even in the best-case scenarios.