Mar 20 2011 8:00AM GMT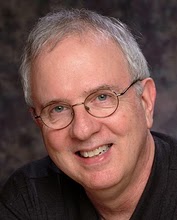 Don Crawley has been a tech trainer for about 13 years, but like the title of his series of books, "The Accidental Administrator", he sort of stumbled into the profession. Eleven years ago, Crawley started in Cisco routers and developed a lot of training materials. Eventually so many clients expressed how much they liked his training skills that he became the accidental technical trainer.

"I've always been a geek," the president and chief technologist of IT-training firm soundtraining.net said. At age 12, he set his bedroom on fire after rewiring a tape recorder. But he's no prodigy of his profession; Crawley describes IT professionals as natural tinkerers and experimenters whose curiosity helps them to succeed.
"Many [IT professionals] got into it because of a knack for technology," he said, explaining where the title for his book series originated. Many students in his training classes approached him to say that they had accidentally become administrators. Because of their affinity for technology, they had become the go-to person at their company and when their positions became official they were sent to him seeking certification and proper training.
What to Expect
Crawley wants to make this clear: The Accidental Administrator is not the place to go if you're looking for theory or background. "It's more of a cookbook, with recipes," he said, "except they're for working configurations." The books in this series serve the IT personality-type very well, with plenty of opportunities to tinker with and customize.
Which Accidental Administrator is Next?
This week's giveaway book, "The Accidental Administrator: Cisco ASA Security Appliance," is actually the first in the series. Also offered is a book on Linux Servers. Coming up are books on Cisco routers, customer service for IT people, and Ubuntu Desktop Linux.
Right now his desk has a pile of routers with a firewall on top. To research his books, Crawley builds configurations and breaks them, tinkers with an experimental website, browses forums and checks out other bloggers. "Everything is available online," he said. To Crawley, the value of the books is more a matter of organizing the overwhelming amount of information available with the added bonus of credibility and accountability.
Interested in winning this great resource for dealing with Cisco ASA Security Appliances? Enter here to win a free copy from IT Knowledge Exchange!
Feedback
Crawley is always looking for feedback on his texts, to improve his training business and future versions of The Accidental Administrator series. If you've read one of his books, or if you are one of the lucky winners, we'd appreciate your feedback on the book and what you were able to accomplish with it.
In addition, he has been considering releasing a Kindle or e-book version of the texts. Would you consider purchasing or receiving that format of book? Are IT professionals adopting e-book formats of essential texts?
Let us know in the comments section or email me directly at Melanie@ITKnowledgeExchange.com.
Don Crawley is the President and Chief Technologist at soundtraining.net. Check him out at his blog.
Melanie Yarbrough is the assistant community editor at ITKnowledgeExchange.com. Follow her on Twitter or send her an email at Melanie@ITKnowledgeExchange.com.