Sep 28 2011 2:30PM GMT

Profile: Michael Morisy
Are pretty graphs the next big security threat?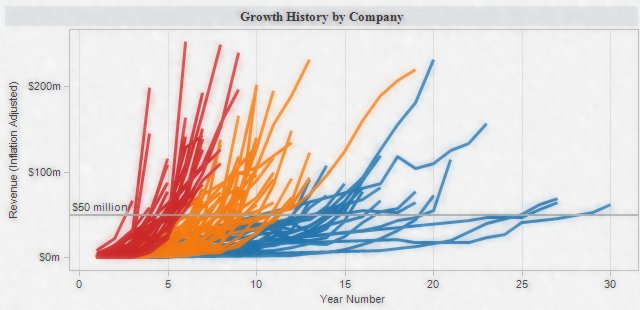 I'm regularly impressed by all the powerful new data analysis tools popping up these days, and it's a great thing: While before, specialized internal teams had to suss out data trends at great cost and at a slow pace, more workers are empowered than ever before to dive deeper into their business data, finding inefficiencies, opportunities or challenges that would otherwise have gone unnoticed.
But as has been noted repeatedly, IT consumerization generally comes with a number of new costs: Loss of control, increased security risks and the misapplication of these tools, to name a few potential problems.
That was the mixed blessing on my mind when I read that MicroStrategy had launched an online data set analysis tool and storehouse. The visualizations are great, and I've gotten a lot out of similar tools Tableau Public and Google Fusion Tables. But these "free" versions generally come with a caveat: Any data posted to them is often public and searchable, making less security-conscious users and the just plain careless potential mini-WikiLeaks in the making.
Browsing through Tableau Public, Google Fusion Tables (which does allow private data analysis) and MicroStrategy, I didn't come across anything that looked particularly confidential, but given MicroStrategy's target market I wouldn't be surprised if cases start popping up somewhere soon. The best defense is clear policies, education, and embracing a mindset of giving your users the power to do their own on-demand analytics without the risk of these risky services.
Michael Morisy is the editorial director for ITKnowledgeExchange. He can be followed on Twitter or you can reach him at Michael@ITKnowledgeExchange.com.