May 28 2010 10:30AM GMT

Profile: Michael Morisy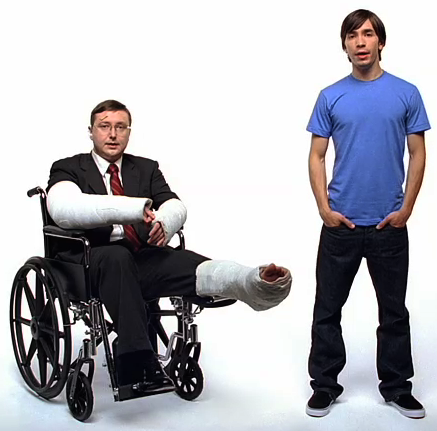 After years of Microsoft playing the Goliath to Apple's David, the tables have officially turned: Apple's market value hit $222.1 billion, besting Microsoft's value $219.2 billion and making it the most-valuable technology company.
And while two imaginary numbers being punted around by investors doesn't impact IT directly, the changing of the guard has made a significant impact on workplace technology and how it's managed.
But first, what hasn't changed:
The Windows era isn't over: Microsoft has seen a lot of very public, very embarrassing setbacks since its founding in 1975: Anti-trust cases, cornering the market on viruses, the infamous Blue Screens of Death in a variety of fun flavors and even Clippy, the misguided office assistant. But it has the momentum and manpower to bounce back when it needs to. See Windows 7, post-Vista, which has emerged to strong sales and positive, if not rave, reviews. Microsoft is still the standard bearer, no matter what others say.
The mass market matters, but so does the enterprise market: Dana Blankenhorn writes: "The class market — complex computer systems used by enterprises — is not only less sexy than the mass market, but less profitable as well." Horse radish. What is true is that Microsoft was tied to several large cash cow businesses (Windows, Office, Exchange, Server) that limited its agility. Since Apple was tanking before Steve Jobs re-entered the picture, it was far more able to invest strategically in growing markets, but to say consumer out-profits enterprise is absurd. As one counter-example, look at the laptop market: PC makers in the consumer space are being destroyed by low-margin netbooks, which enterprises have largely avoided since durability and stability issues.
Plain PCs still dominate the desktop and laptop markets: Apple got ahead not by competing on Microsoft's own turf (although they build admirable, beautiful and significantly less frustrating products) but by executing in the more open field of mobile computing. In fact, according to a recent analysis, Apple's OS X still only holds 5% of the OS marketshare. It's the iPhones, iPods and, now, iPads that are juicing investors' giddiness about Apple's long-term potential, and while Apple has shown a strong lineup for those looking at more traditional computing, it's still a niche product aimed at the high-end market.
All that being tempered, Apple's past growth and projected success has made a huge impact on the world of IT.
1. IT no longer calls all the hardware shots: When the iPhone first came out, there was one thing almost all information security professionals could agree on: It was not ready for prime time by a mile, and it wouldn't for a long time to come. Fast forward a few short months, when CEOs start demanding support for their new magical devices, and many in IT grit their teeth and made it happen, security consequences be damned, or best case scenario, minimized.
IT was once again put in a reactive stance in one area, mobile devices, in which vendors like RIM and Motorola had traditionally worked closely with them. And since more and more work was being done on these mobile devices that the users were picking out and, in some cases, even purchasing themselves, IT policies had to become more reactive, agile and creative in ensuring that critical data was as protected as possible, even when they don't control the end points.
2. Desktop virtualization is coming to the masses, in fits and starts and fits: One of the things I was surprised to hear about at this year's Interop was the genuine interest in desktop virtualization. Maybe I had been naive, or just too jaded to believe the discussion about increasing projected virtualization projects, but the complexity of IT's job these days is pushing many to look at desktop virtualization as a way of managing the complexity in an effective manner.
But desktop virtualization is even creeping into the consumer space, thanks to Mac OS X's Boot Camp and VMware fusion: It's now easier than ever to run a virtualized OS in your primary OS, which helps Apple pooh-pooh any lingering compatibility qualms while giving a broader user base at least a basic understanding of what the technology is all about.
3. The phone is no longer just a phone: This has been a long-time coming, and while Bill Gates famously loves his tablet, Microsoft just couldn't execute on the fact that the mobile device was doing everything desktops do, but doing it differently. Knowledge workers are now as reliant or more on their always-connected phones than they are their PCs.
4. SaaS solves a lot of problems: Once upon a time, Java was supposed to give us a full, cross-system compatible stack that would make all our OS problems irrelevant. That never came close to happening, but what did happen is JavaScript and a little Ajax magic made the browser take on a lot of the duties of the operating system, making web applications the cross-compatible, no-fuss method of choice for many business and consumer applications. Plus it further separated the OS from pesky programs that tend to corrupt, slow or mess with an otherwise good deal. With more apps being delivered via the web, from calendaring to e-mail to CRM, a user could as easily plug in via their Mac as their PC, and even get something approximating the same experience on their phone without IT having to modify and deploy the same application more than once.
5. Fragmentation is the way forward: While Mac OS X might just own 5% of the OS market share, Windows Vista helped many IT shops break the cycle of Microsoft-dictated upgrade cycles. First, they pushed back on end of life for XP and won. Now, many are seriously considering a mixed environment of XP and Windows 7, and possibly even Mac OS X and Linux. No, it's not the year of Mac domination nor Linux on the desktop, but it is the year in which IT starts to get clever about how to handle both those operating systems, plus numerous mobile flavors, in a safe, secure and consistent way.
Michael Morisy is the community editor for ITKnowledgeExchange and formerly the news writer for SearchNetworking and SearchTelecom. He can be followed on Twitter or you can reach him at Michael@ITKnowledgeExchange.com.