Aug 28 2012 11:36AM GMT

Profile: Ben Rubenstein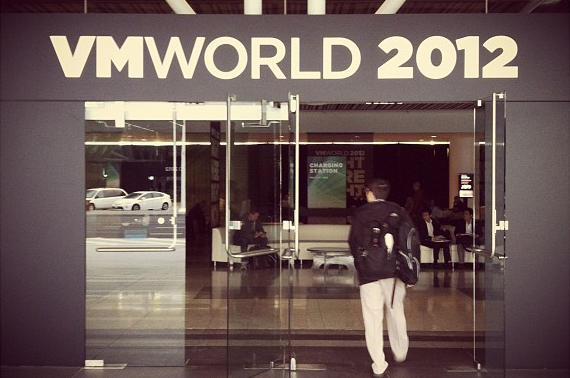 VMworld 2012 entrance (Instagram photo by colinsteele)
If you hadn't noticed, VMworld 2012 is in full swing, and it's kind of blowing up the interwebs (at least, the tiny corner of the interwebs that we inhabit). It's not a challenge to find information about what's happening in San Francisco, but finding the best information? That's another story. To ease the virtual pain, we've cobbled together a list of what we think are the best VMworld resources. Got one to add? Let us know in the comments.
VMworld2012.com – A one-stop shop for official event info, social feeds, pictures and more. Make sure to check out the official blog feed, which includes missives from various bloggers around the world who are covering the event.
SearchServerVirtualization.com – News, analysis, tweets and videos from the TechTarget team onsite at the Moscone Center. It's all here – and be sure to check back for the results of the Best of VMworld 2012 awards.
VMworld 2012 Twitter list – Face it, it's nearly impossible to keep up with the barrage of tweets using the various event hashtags (#vmworld, #vmworld12, #vmworld2012). Stop trying, and instead follow our curated list including only the best tweeters from the event. Let us know (@ITKE) if there are great accounts we're missing; we'll be creating a list of the best tweets/quotes from the event at the end of the week.