Jun 28 2016 3:35PM GMT

Profile: Michael Tidmarsh
Tags: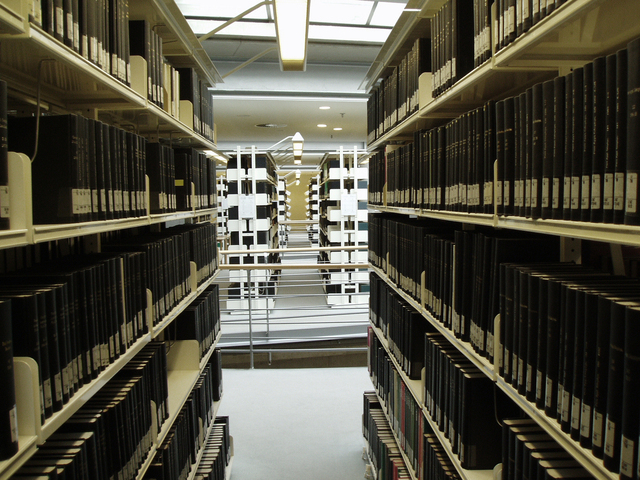 Cognitive image via FreeImages
By James Kobielus (@jameskobielus)
Popular anxieties have lives of their own. For whatever reason, many people are unsettled by artificial intelligence. Perhaps this is due to the fact that AI—and more broadly, cognitive computing–has recently been evolving with breathtaking speed from a niche technology to a pervasive force in every aspect of our lives.
To buoy hopes and allay the fears that surround this technology, you need a balanced vision of its future impacts on society. Whatever vision you proclaim should accentuate the positive potential of cognitive computing while highlighting its risks and addressing how those might be mitigated. If you're one of my regular readers, you know that I'm enthusiastic about the myriad valuable applications of cognitive computing systems such as IBM Watson. Rather that recapitulate my entire bibliography on this topic, I'll just point you to this InfoWorld column from late last year.
No, I'm not nervous about the risk of cognitive computing running amok. However, I like to think that I'm no Pollyanna. I'm not under the illusion that humanity will always use cognitive computing or any other technology for good. In that regard, check some of my recent thinking on what you might call the "dark sides" of this technology. Among other discussions, I've dissected the potential of cognitive systems to be weaponized, addict emotionally vulnerable people, and inadvertently interpret non-existent visual patterns in blurry images.
I'm particularly leery of unhinged sci-fi-stoked fantasies that have no grounding in the reality of how cognitive computing is being used or is likely to be incorporated into our lives. That's why I came down hard late last year on the "bogus bogeyman of the brainiac robot overlord," which referred to the absurd notion that humanity is danger of being enslaved by superintelligent robots.
What exactly is freaking out the general public regarding the potential downsides of this technology? I'll summarize the chief anxieties as follows, arranging these in a spectrum from mildly unsettling to thoroughly unhinged:
Helplessness: This is the belief that cognitive apps have already entrenched themselves in so many roles in our lives that it's too late to put the genie and its potential adverse consequences back in the bottle.
Bewilderment: This is the feeling that cognitive technologies are so complex and evolving so fast that nobody, not even the top experts, understand how it all works or can rein it all in if it happens to spin out of control.
Deprecation: This is the sense that that organic human intelligence will no longer seem special as general-purpose cognitive computing becomes agile enough to solve problems in any sphere of knowledge.
Usurpation: This is the worry that cognitive-powered programs, capable of natural language communication and empathetic engagement, enable systems to simulate "human touch" with actual authentic humans in the loop.
Unemployment: This is the Luddite-grade anxiety that cognitive systems will automate jobs at every skill level and pay scale, resulting in massive layoffs as careers and industries disappear seemingly overnight.
Impersonation: This is science-fiction-fueled panic about the possibility of cognitive systems, aided and abetted by self-fabricating smart materials, spawning a new race of "Terminator"-like humanoids that can pass for human and replicate themselves at will.
Annihilation: This is the cartoonish nightmare about cognitive-powered robots conspiring among themselves to destroy us, or possibly under the direction of a criminal human mastermind.
Clearly, there's a broad ecosystem of popular naysaying that surrounds cognitive computing. However, it would be inappropriate to polarize the climate of opinion into distinct "for" or "against" camps. Many people have mixed thoughts on the topic. Well-informed people know that the technology drives many positive innovations, but they also harbor justified misgivings about its potential abuse.
A perfect case in point is Elon Musk, who has not been shy in voicing his opinions regarding the potential downsides of AI in society. As the founder of Tesla and SpaceX, Musk is obviously passionate about advanced technologies, has a futuristic vision about their transformative potential, and puts ample money where his mouth is. In addition to running his transportation-related businesses, Musk has also recently funded a global research program with the vague goal of "keeping AI beneficial to humanity."
Getting down to brass tacks, Musk also recently co-founded OpenAI, which describes itself as a "non-profit artificial intelligence research company [that has the goal of advancing] digital intelligence in the way that is most likely to benefit humanity as a whole, unconstrained by a need to generate financial return." The group's initial projects are focused on the technology's use in household robots, intelligent personal advisors, and virtual mini-world gaming environments.
We should note that many people who harp on cognitive computing's downsides also hope to make money from the technology's incorporation into their companies' products and services. That's certainly the case with Musk, and for Bill Gates as well. And there's nothing wrong with that.
If you're passionate about cognitive computing, you'll want to defend it against those who attack it on the basis of ill-informed, unbalanced, speculative, conspiratorial, and dystopic fantasies about its potential for misuse. That, in turn, demands redoubled vigilance at mythbusting the most unwarranted negative beliefs about these technologies.
If you're on the same page as me on this matter, I urge you to check out this article I published last year that busts several prevailing myths about cognitive computing.