---
February 29, 2012 11:38 AM
What really sank (or, to be more precise, exploded) the Death Star wasn't the usual suspects of Rebel scum, engineering incompetence or even the inevitable triumph of good over evil. Instead, explained Kellman Meghu, a series of common infosec missteps...
February 27, 2012 8:25 AM
Google is coming to the cloud storage community as the search giant prepares to launch its new service soon. Google joins Dropbox and Apple as companies who have launched cloud storage.  The Wall Street Journal reports
---
February 27, 2012 8:20 AM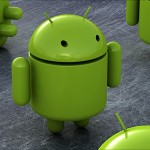 Once again, the IT Watch Blog is packing up its bags and reading to San Francisco for RSA, one of the security industry's...
---
February 16, 2012 2:36 PM
Jason D. O'Grady's post regarding Apple's frustrating PR practices kept popping up in my inbox today:
Then I got an idea. Since Apple PR never responds to my voicemails or emails, maybe they'd...
---
February 9, 2012 3:30 PM
The search engine and file-sharing site, BTJunkie, is voluntarily shutting down its website following the recent shut down of MegaUpload.com and the arrest of its founder, Kim Dotcom.
---
February 1, 2012 11:53 AM
---