---
July 13, 2011 1:34 PM
CSC Solutions Architect John Howell walks viewers through CSC's mobile videoconferencing tools, which allow users to quickly and securely share desktops, fire up a video chat and more regardless of where they are or what device they are using.
[kml_flashembed...
---
July 12, 2011 11:59 AM
Cisco's juiced up Catalyst 6500 was supposed to be the cornerstone of Cisco Live! 2011 comeback kickoff. Instead, the return-to-roots messaging has been dampened by...
---
July 12, 2011 10:37 AM
The press briefing for Cisco's latest edition of the Catalyst 6500 is just about to start, but Cisco already dropped some more details after yesterday's maddeningly vague leak. From the...
---
July 12, 2011 8:35 AM
---
July 12, 2011 6:34 AM
We see all of these market transitions going on at the same time; so, instead of doing 1 or 2 [priority initiatives] a year, like we did during each of the economic slowdowns—the four that we'd seen before—we're going to do 30. And it sounds impossible. -
---
July 12, 2011 4:17 AM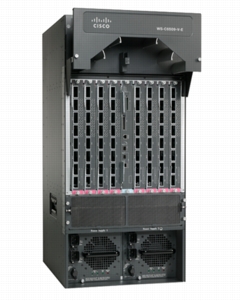 Kudos go to the Wall Street Journal's Don Clark for
---
---
July 7, 2011 8:18 AM
Next Sunday, I'm packing up and shipping back to Vegas for Cisco Live! 2011, the IT giant's annual user conference. Last year, they proudly announced the Cisco Cius, the tablet built for enterprise which has been lingering on the horizon for a year, limply...
---