---
September 30, 2010 3:12 PM
I've been commuting into downtown Atlanta a good bit recently and I'm about done...not...
September 29, 2010 6:01 AM
Security policies are those "talk is cheap" enablers of compliance and risk management. The problem is they're often poorly written, disjointed, inaccurate and so on - often creating the very risks they're supposed to mitigate. Everyone treats policies differently, so your needs and mileage will...
---
September 28, 2010 6:00 AM
There are many IT services firms - including some run...
---
September 28, 2010 5:09 AM
We're not here to discuss politics, but one of the big stories today is the Obama administration's development...
---
September 27, 2010 6:15 AM
Not too long ago I experienced the equivalent of a disaster for larger businesses: My laptop computer...
---
September 24, 2010 6:58 AM
Not too long ago an ad for a mortgage company on my local radio station said something that caught my ear. The owner of...
---
September 23, 2010 2:21 PM
The 2010
---
September 22, 2010 3:21 PM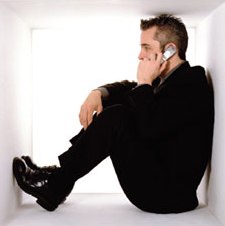 ---
September 18, 2010 10:13 PM
It's been a year since I contributed to a piece on mobile security for the Wall Street Journal and was thinking about how things have changed since then. In a nutshell: They're gotten more complex and less secure. It's amazing - and scary - given all the sensitive electronic information...
---
September 16, 2010 8:36 AM

Profile: Michael Morisy
Last week, the IT Watch Blog took a look at the first three of the Seven Deadly Security Sins. Today, we reveal the other transgressions that are costing companies millions of...
---