---
July 5, 2010 6:43 AM
IDC just released a Microsoft-sponsored whitepaper on the business value of Windows 7. They found that in just seven...
July 2, 2010 1:59 PM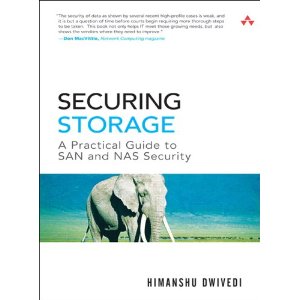 While I'm on my storage security kick I thought it'd be worth sharing a valuable book on the topic by Himanshu...
---
July 2, 2010 1:42 PM
Have you seen Microsoft's cloud storage offering called Windows Live SkyDrive? It's funny, SkyDrive has apparently been around for nearly three years but I'm just now hearing about it. I don't know...
---