---
April 17, 2018 3:18 PM
Artificial intelligence
,
AWS
,
Data Science
,
Edge computing
,
IBM
,
Ransomware

Security image via FreeImages
Ransomware is finally king of the hill — albeit an ignominious hill — as the most prevalent type of malware found in attacks, according to the 2018 Verizon Data Breach Investigations Report.
1. Ransomware threat tops Verizon Data Breach Report – Michael Heller (SearchSecurity)
After years of climbing the ranks in the Verizon Data Breach Investigations Report, the ransomware threat has finally taken the top spot as the most prevalent malware type.
2. How IBM's data science team quickens users' AI projects – Ed Scannell (SearchDataCenter)
In this Q&A, IBM's Seth Dobrin discusses the rising user interest in machine learning and AI projects and the help inexperienced users need to launch those projects.
3. Onus is on CIOs to address limitations of artificial intelligence – George Lawton (SearchCIO)
Recognizing the limitations of artificial intelligence is step No. 1 for CIOs aiming to reap its benefits, according to AI luminaries at the recent EmTech Digital conference.
4. With cloud IoT platform, AWS hopes to leap stubborn barriers – David Carty (SearchAWS)
During the last six months, AWS has demonstrated a commitment to IoT technology. But while it has a prominent place in the cloud IoT market, the technology doesn't fit all needs.
5. Edge computing, cloud data centers drive decentralized IT – Eamon McCarthy Earls (SearchNetworking)
This week, bloggers explore the growth of decentralized IT, thanks to edge computing; Infoblox DNS security updates; and how machine learning is becoming a feature, rather than a product.
April 9, 2018 8:24 AM
Cloud storage
,
IBM
,
salesforce
,
SDN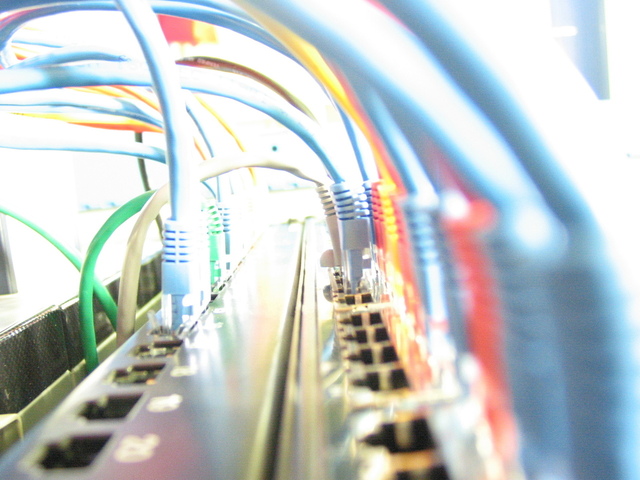 Networking image via FreeImages
Which SDN players do you think are making helpful advances, and is your organization using any of them? Check out IDC's report on which SDN companies to look out for in this week's roundup.
1. IDC names four SDN providers to watch – Jennifer English (SearchSDN)
An IDC report named Apstra, Big Switch Networks, Plexxi and Pluribus Networks as SDN providers to watch; Martello aims to validate Elfiq-based SD-WAN; and Aryaka extends to China.
2. IBM lures developers with AI and machine learning projects – Darryl Taft (SearchSoftwareQuality)
IBM open source projects help to facilitate the creation of machine learning apps and grow that developer base.
3. Misconfigured cloud storage leaves 1.5B files exposed – Michael Heller (SearchSecurity)
Researchers found misconfigured cloud storage across multiple platforms left huge amounts of data exposed, including medical information and payroll data.
4. Using Salesforce Social Studio, Harvard saw power of social media – Jesse Scardina (SearchSalesforce)
By looking at its social media data with Salesforce, Harvard Graduate School of Education saw more than 65% of article traffic generated through social media.
5. Report: Patient relationship management could curb readmissions – Scott Wallask (SearchHealthIT)
A new report from Chilmark Research points to future gains for patient relationship management software, potentially in the tricky area of decreasing 30-day patient readmissions.
---
April 2, 2018 7:58 AM
Blockchain
,
Encryption
,
HCI
,
iot
,
Ransomware
,
Rubrik

Cyber image via FreeImages
What do you think of Atlanta's incident response to the ransomware attack? Check out all of the details surrounding the cyberattack in this week's roundup.
1. Five days after Atlanta ransomware attack, recovery begins – Michael Heller (SearchSecurity)
After battling the fallout from an Atlanta ransomware attack for five days, Mayor Keisha Bottoms said City Hall has finally begun to recover and turn systems back on.
2. Blockchain and cloud combine to fuel enterprise adoption – Kristin Knapp and David Carty (SearchCloudComputing)
While still in its infancy, blockchain technology is no longer theoretical. And cloud providers will line up to cash in, as enterprises plan to invest millions.
3. Rubrik backup for Nutanix HCI makes hospitals' IT healthy – Dave Raffo (SearchStorage)
Hospitals' IT team liked Nutanix hyper-converged infrastructure for primary storage so much, it went with converged backup vendor Rubrik for data protection.
4. MIT: Energy-efficient improves IoT encryption, authentication – Ben Cole (SearchCIO)
MIT researchers have developed an energy-efficient, hard-wired chip that they say will benefit IoT encryption and ease authentication processes in the IoT environment.
5. Progressive web apps drive mobile development of the future – Erica Mixon (SearchMobileComputing)
Progressive web apps offer many benefits, leading organizations to take advantage of this trend in mobile app dev. A lack of Apple support stands in the way for some, however.
---
March 26, 2018 7:44 AM
Azure
,
cybersecurity
,
Firefox
,
IBM
,
MongoDB
,
Tintri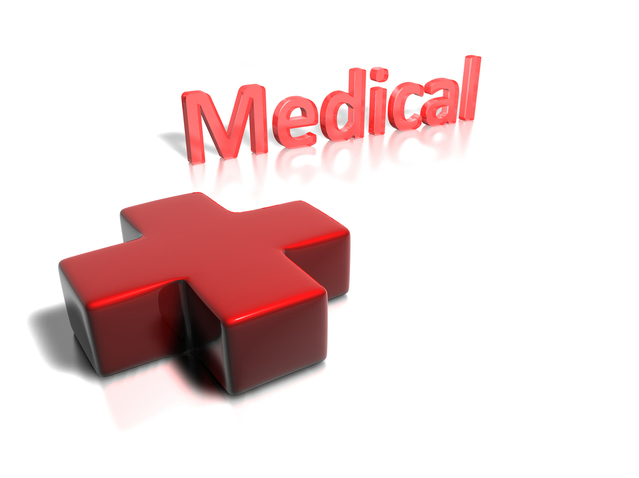 Healthcare image via FreeImages
Cybersecurity in healthcare woes have worsened – find out why organizations are struggling to keep up with preventing cyberattacks in this week's roundup.
1. Cybersecurity in healthcare ails from lack of IT talent – Shaun Sutner (SearchHealthIT)
Healthcare cybersecurity woes continue unabated, with more frequent cyberattacks amid a lack of IT talent and employee awareness, but organizations are spending more on security.
2. IBM cloud tools aim to woo the unconvinced – Trevor Jones (SearchCloudComputing)
IBM's latest batch of cloud tools aims to help customers deploy and manage workloads on private and public clouds and keep the company at the center of their cloud strategies.
3. Tintri replication speeds agriculture firm's backup, restore – Paul Crocetti (SearchDisasterRecovery)
Tintri hybrid flash enables Life-Science Innovations to complete replication every night for all of its servers. The system can provide a server restoration in seconds.
4. Firefox bug exposes passwords to brute force – for nine years – Peter Loshin (SearchSecurity)
A Firefox bug exposing the browser's master password to a simple brute force attack against inadequate SHA-1 hashing is still on the books after nearly nine years.
5. ObjectRocket launches Azure MongoDB service – Jack Vaughan (SearchSQLServer)
Count ObjectRocket among those pursuing Azure MongoDB deployments. This open source NoSQL database continues to find traction on the web and in the cloud.
---
March 21, 2018 9:40 AM
Artificial intelligence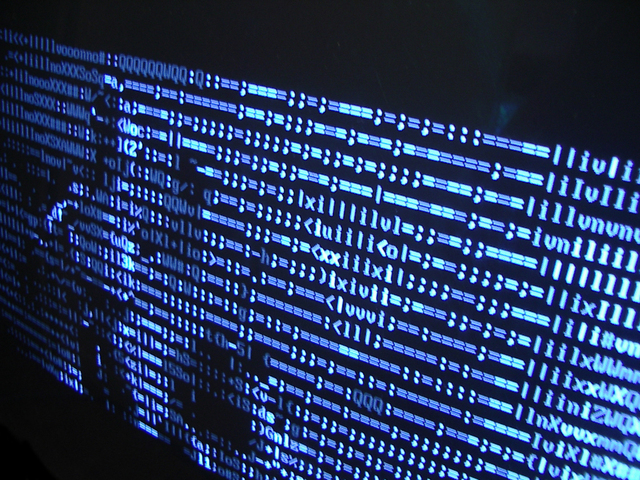 Application image via FreeImages
By James Kobielus (@jameskobielus)
Artificial intelligence (AI) is transforming practically every aspect of the application, analytics, data management, and IT infrastructure markets.
Increasingly, AI applications live in the cloud. As Wikibon found in our recent Big Data Analytics Trends and Forecast, the application industry's transformation toward AI-first go-to-market models is well underway.
In this regard, here are the key trends that Wikibon sees disrupting the application market in the era of all-things AI:
Old-line business analytics application vendors are losing momentum as the market migrates to comprehensive public cloud-based offerings that use AI to add value to data warehousing, data lakes, stream computing, in-memory cubes, real-time decision support, and other traditional enterprise applications.
Established application vendors are migrating their solutions to public clouds that leverage the sophisticated AI APIs, libraries, and 24×7 managed services in those environments.
Analytic app vendors are shifting their solution portfolios toward delivery of packaged AI applications that deliver fast industry or task-specific business outcomes.
Application platforms are being architected for continued versionless feature evolution through continual refresh of the AI, metadata, rules, graphs, and other intelligent artifacts that have been deployed to the cloud edge.
Application development tools are evolving toward a focus on building and orchestrating AI microservices in distributed environments, especially in mobility, robotics, sensor networks, and other edge scenarios.
Big data catalogs are becoming the centerpiece of vendors' data-lake platforms, enabling real-time curation, exploration, modeling, training, deployment, and governance of AI applications.
AI-driven IT management tools are becoming commonplace, enabling 24×7 automated event monitoring, root-cause diagnostics, and predictive remediation of application, network, and system performance.
More new enterprise application-development projects that come online involve building AI-driven smarts for deployment to mobile, embedded, and Internet of Things endpoints, as well as to massively parallel data centers, and domain-specific gateways.
Increasingly, enterprises will be adopting AI-infused solutions as pre-built, pre-trained templatized cloud offerings that continuously and automatically adapt and tune themselves to deliver desired business outcomes.
For more depth on all of these trends, please check out the market study here.
---
March 19, 2018 7:57 AM
AMD
,
Artifical Intelligence
,
Content Management
,
iot
,
Kubernetes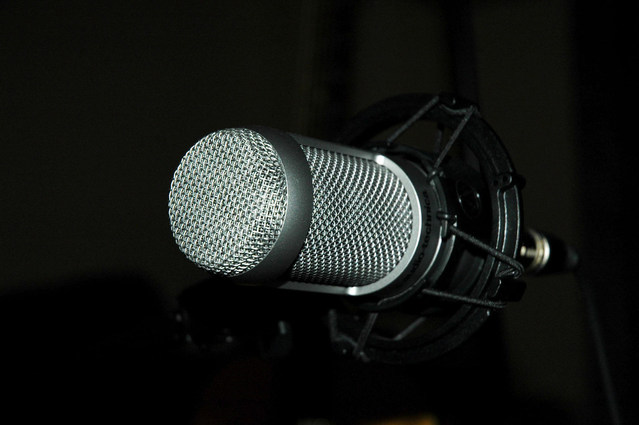 Speech image via FreeImages
Thanks to AI, speech technology is now more than just speech-to-text dictation for note taking and documentation. But find out why enterprises may not be ready for the technology in this week's roundup.
1. Ready for artificial intelligence in speech recognition? – Katherine Finnell (SearchUnifiedCommunications)
Artificial intelligence in speech recognition is transforming the technology, but are enterprises ready to employ these new tools within their operations?
2. EBay's Elasticsearch hack consolidates Kubernetes monitoring – Beth Pariseau (SearchITOperations)
EBay made Kubernetes monitoring more flexible for developers and consistent for ops through modifications that are now part of Elastic's Beats software.
3. IIC addresses industrial IoT security on endpoints – Sharon Shea (IoT Agenda)
In a new document, the Industrial Internet Consortium abridges IEC and NIST publications, offering clear, concise guidance to ensure IIoT security in connected plants.
4. Scrivito unveils serverless CMS product – Jesse Scardina (SearchContentManagement)
By building the CMS with ReactJS, Scrivito gained attraction with development community, according to an analyst.
5. Leaked report on AMD chips flaws raises ethical disclosure questions – Michael Heller (SearchSecurity)
Researchers announced AMD chip flaws without the coordinated disclosure procedure, and a leak of the research to a short seller has raised further suspicions about the process.
---
March 11, 2018 8:37 PM
DDOS
,
Healthcare
,
SAP
,
social media
,
Unified Communications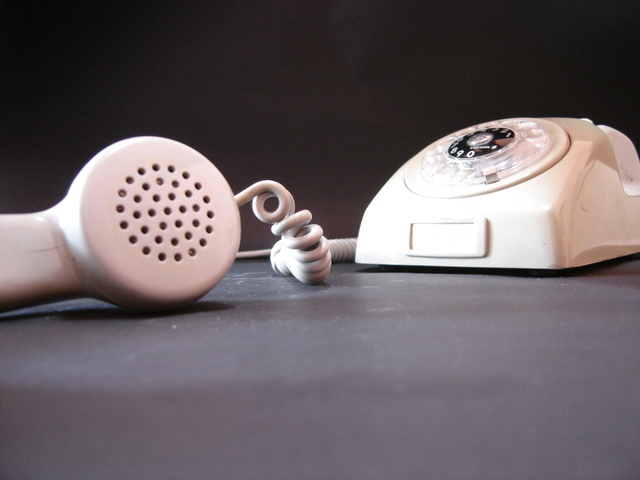 Telephony image via FreeImages
Unified communications has evolved well beyond telephony. And as a result, new big-name vendors have infiltrated the UC market and will headline Enterprise Connect 2018. Find out who in this week's roundup.
1. New vendors, trends crash Enterprise Connect 2018 party – Luke O'Neill (SearchUnifiedCommunications)
Slack and Facebook are making their first appearances at the unified communications conference. Plus, contact center technologies could take center stage at the show.
2. Why improving social media customer service is important – Jesse Scardina (SearchCRM)
By having a social media strategy in place, companies can quickly respond to customers' concerns through social media.
3. SAP debuts consumption-based pricing model for SAP Cloud – Jim O'Donnell (SearchSAP)
SAP Cloud Platform is now available as a consumption-based model, an alternative to the subscription model. SAP also updated the SCP SDK for iOS and released two new mobile iOS apps.
4. Reprimand on healthcare and cloud computing spurs HIMSS debate – Scott Wallask (SearchHealthIT)
The benefits of the cloud are well-known, as is the healthcare industry's wariness about moving patient data to the cloud. At the HIMSS conference, the deliberations expanded.
5. Terabit DDoS attack hits 1.7Tbps and experts expect higher – Michael Heller (SearchSecurity)
Five days after a record breaking terabit DDoS attack, a new 1.7Tbps DDoS attack was detected taking advantage of improperly secured memcached servers to launch a reflection attack.
---
March 5, 2018 9:18 AM
Artificial intelligence
,
CRM
,
Healthcare
,
Zerto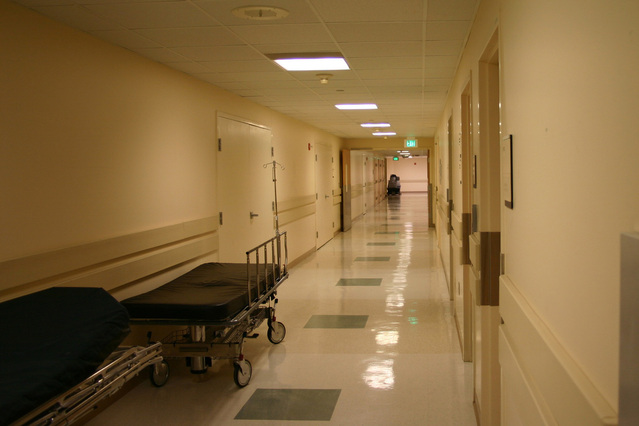 Hospital image via FreeImages
No technology is hotter at HIMSS 2018 than AI. Check out how the conference is showcasing vendors and users turning to AI and machine learning for clinical and business applications in this week's roundup.
1. HIMSS 2018 focuses on AI in healthcare – Shaun Sutner (SearchHealthIT)
With AI in healthcare trending, the HIMSS conference is showcasing vendors and users turning to AI and machine learning for clinical and business applications; interoperability also is hot.
2. Hyperscale providers bet big on cloud AI – Trevor Jones (SearchCloudComputing)
AI cloud services have emerged as yet another battleground for the hyperscale providers, as they entice data scientists and developers to train their models on their platforms.
3. Zerto Virtual Replication reduces marketing firm's RPO – Sonia Lelii (SearchDisasterRecovery)
Maritz needed a short RPO and flexible cloud provider options for its recovery process. Zerto replication protects applications to and from clouds and between multiple clouds.
4. New SAML vulnerabilitiy enables abuse of single sign-on – Rob Wright (SearchSecurity)
Duo Security discovered a new SAML flaw affecting several single sign-on vendors that allows attackers to fool SSO systems and log in as other users without their passwords.
5. IT priorities survey: CRM trends indicate move to the cloud – Don Fluckinger (SearchCRM)
Hybrid cloud and on-premises IT should remain the norm for years. But more respondents to TechTarget's late 2017 survey indicate more cloud CRM and social media monitoring.
---
February 26, 2018 7:05 AM
Android
,
Big Data
,
Cloud Computing
,
Data breach
,
IBM
,
iot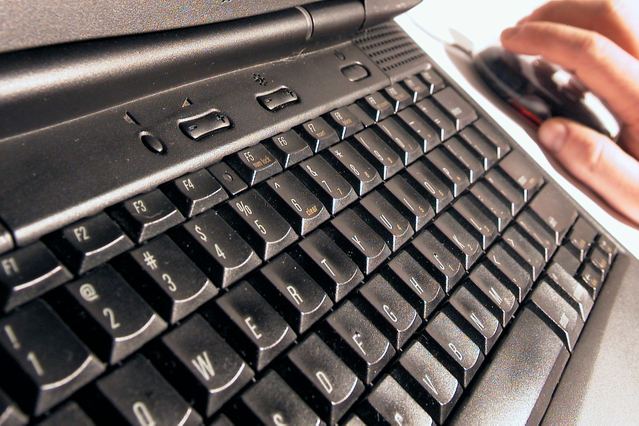 Privacy image via FreeImages
What steps has your organization taken to be GDPR-compliant by the May 25 deadline? Find out how you can handle GDPR data breach notifications in this week's roundup.
1. GDPR data breach notification is just one piece of EU privacy puzzle – Peter Loshin (SearchSecurity)
With the EU's General Data Protection Regulation looming, Qualys' Darron Gibbard discusses GDPR data breach notifications, and more with the EU's new privacy law.
2. IT priorities 2018: Regs, big data, cloud loom larger for GRC pros – Ben Cole (SearchCIO)
Regulatory initiatives remain at the top of GRC pros' lists of tech projects, according to TechTarget's annual IT Priorities 2018 survey, but grab less attention than last year.
3. Android Enterprise Recommended touts quick security updates – Colin Steele (SearchMobileComputing)
Google's new program certifies devices that meet minimum hardware requirements, provide regular Android security updates and offer a consistent management experience.
4. Xively buy broadens Google Cloud IoT tool utility – Trevor Jones (SearchCloudComputing)
The latest Google Cloud acquisition points to a doubling down on IoT, as the company tries to keep pace with AWS and Microsoft Azure in this emerging market.
5. New IBM storage products key on NAS, cloud, NVMe over Fabric – Carol Sliwa (SearchStorage)
IBM launches new and updated Spectrum software-defined storage products, including a new NAS option, and commits to broadened end-to-end NVMe over Fabrics support by the third quarter.
---
February 19, 2018 9:16 AM
Analytics
,
cybersecurity
,
Equifax
,
VMware
,
Zerto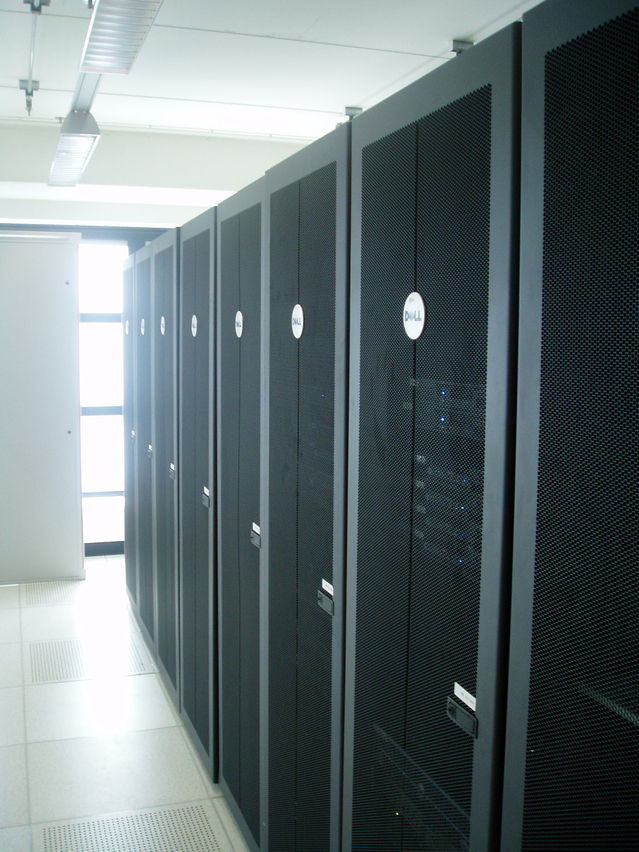 Security image via FreeImages
What do you think about these new reports regarding the Equifax breach? Are you worried about your data? Check out the new details surrounding the breach in this week's roundup.
1. Equifax breach worsens, additional consumer data exposed – Madelyn Bacon (SearchSecurity)
The Equifax breach compromised even more consumer data, including tax identification numbers, than originally reported. But the credit rating agency didn't disclose the update.
2. Zerto Virtual Replication dives deeper into multiple clouds – Sonia Lelii (SearchDisasterRecovery)
Zerto has added to its bidirectional Virtual Replication software with multi-cloud protection for data and applications stored in AWS, Microsoft Azure and IBM Cloud.
3. Neurala claims 'lifelong deep neural nets' don't forget – Nicole Laskowski (SearchCIO)
Boston startup Neurala says it has developed deep neural networks that can learn on the fly. Neurala's COO Heather Ames explains.
4. VMware Workspace One helps Western Digital organize 3,000 apps – Alyssa Provazza (SearchEnterpriseDesktop)
The application portal in VMware Workspace One allowed IT to streamline app delivery, and the product's cloud-based model proved the right fit for administration.
5. ExtraHop intros Reveal(x) cybersecurity analytics software – Chuck Moozakis (SearchNetworking)
ExtraHop fortifies its packet capture platform with cybersecurity analytics software, Reveal(x); Mist introduces a virtual network assistant powered by artificial intelligence.
---