---
January 7, 2019 1:24 PM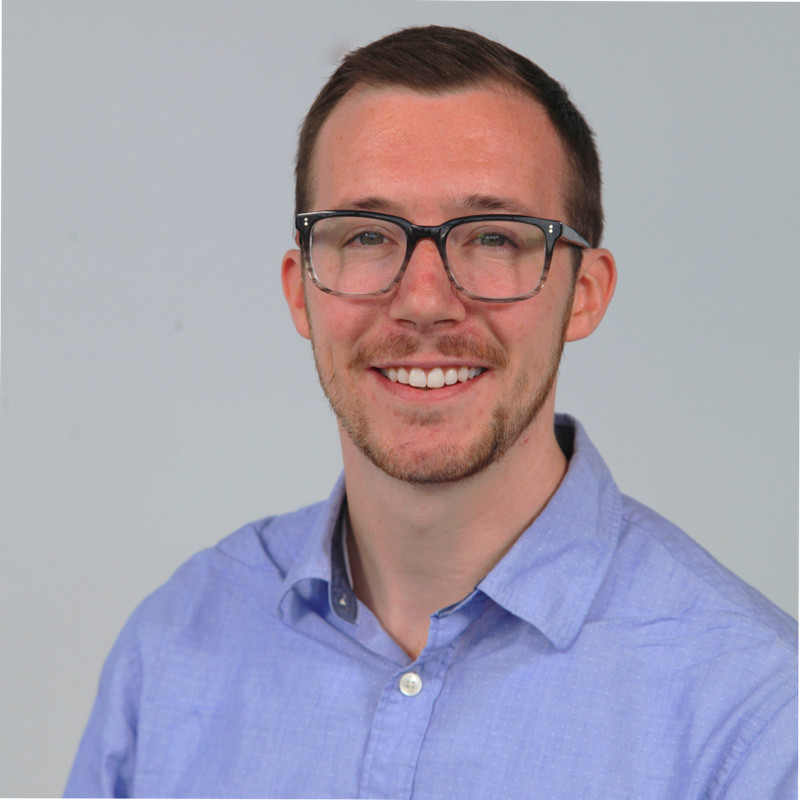 Profile: Tom Curtin
Cloud Computing
,
Edge computing
,
Internet of Things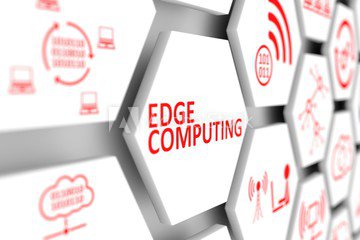 Edge Computing Image via Adobe
By James Kobielus (@jameskobielus)
Edge computing is the future of the cloud, and it's the ecosystem in which all future devices will operate and within which they'll engage with users and each other to optimize our lives 24×7.
Edge computing encompasses far more than the Internet of Things (IoT). It refers to the evolution of cloud-computing ecosystems toward more distributed environments within which most compute, storage, memory, bandwidth, and other hardware resources are physically held by, collocated with, or nearby their ultimate users. Just as important, edge computing is the new automation fabric within which every device will incorporate artificial intelligence (AI) that enables it to achieve desired outcomes nonstop with varying degrees of autonomy.
As we look ahead to 2019, we expect to see the following dominant trends in edge computing:
Cloud-to-edge interoperability frameworks will begin to take hold: Over the past several years, many industry initiatives have been building vendor-neutral, open source, loosely-coupled frameworks for distributing microservices all the way to the edge. In 2018, we saw initiatives such as EdgeX Foundry gain traction while leveraging the work that's already been accomplished by IoT-related standards groups such as the Industrial Internet Consortium, the OpenFog Consortiumand the Automotive Edge Computing Consortium. We also saw the Eclipse Foundation team with the Cloud Native Computing Foundation on a new Kubernetes IoT Edge Working Group. And there was a growing range of edge-AI performance benchmarking frameworks in development.  In 2019, we expect that demand for cloud-centric interoperability among AI-infused mobile, embedded, IoT, and robotics products will spur vendors to incorporate these emerging frameworks into useful cloud-to-edge solutions.
Edge-based appliances will give public clouds a foothold in on-premise deployments: For many enterprises, cloud-to-edge means deploying some public cloud compute, storage, and other resources in their private data centers to reduce latencies on some performance-sensitive applications. In 2018, we saw AWS step into this market with its announcement of Outposts, a preconfigured on-premise hybrid-cloud appliance that will be available late next year. AWS' offering will compete with several rival cloud-to-edge on-premises appliances that are already in the market, including Microsoft Azure Stack, IBM Cloud Private, and Oracle Cloud At Customer. In 2019, we expect to see these vendors ramp up the competition among their respective edge appliances. They will optimize these appliances for the most latency-sensitive cloud applications, especially those involving stream computing, real-time full-motion video analysis and processing, and fast local AI inferencing. And they will package them into architectures that enable users to start by deploying on-premises micro-instances that can be rapidly scaled on demand.
Edge management tools will come into enterprise cloud management suites: Over the past several years, enterprises have distributed more compute, storage, applications, and workloads onto disparate IoT and other edge platforms. In 2019, we expect to see enterprise IT managers step up efforts to rein in these investments through new edge-facing management consoles that monitor, manage, secure, and control it all in real-time within their broader multicloud environments. Public cloud providers will provide customers with the flexibility to run edge management consoles in hybridized on-premises and SaaS environments. These management environments will use AI to automate most of the real-time monitoring, anomaly detection, root-cause analysis, predictive remediation, and other closed-loop functionality needed to manage complex edge environments.
Edge-based peer-to-peer environments will deliver on-demand cloud spot instances: As edge computing gains hold, we're seeing more cloud-computing initiatives in which users can rent out endpoints' compute, storage, memory, and bandwidth resources individually or in larger virtualized clusters. In 2019, we expect more of these cloud-to-edge virtualization fabrics to come to market, enabling on-demand elastic access to IaaS and PaaS spot instances to support dynamic workloads. We expect that the public cloud providers—such as AWS, Microsoft Azure, and Google Cloud Platform—will add edge-resource peer-to-peer spot-instance serving to their online IaaS/PaaS marketplaces as a complement to instances that they offer from their standard inventories. To support these capabilities, cloud providers will invest heavily in the network virtualization backplane services that support agile mesh interoperability patterns across peer-based resource-serving environments.
Edge environments will become the cloud's core transactional platforms: Edge commerce is coming rapidly to our lives. As every new IoT device comes online and expands its automation capabilities, our personal edge nodes, such as Alexa-powered smart speakers, will take center stage in our lives. In 2018, we saw the IoT take on more transactional applications, though much of the enabling trust infrastructure has not yet coalesced around ubiquitous standards. In 2019, we expect online marketplaces to emerge that drive the edge economy further into mainstream commerce. To enable this evolution, device manufacturers and service providers will leverage IoT, blockchain, smart contracts, artificial intelligence, streaming, and cloud computing to automate 24×7 commerce among edge devices that are operating on consumers' behalf. Many of the use cases for these blockchain-based edge commerce environments will involve chatbots and other conversational front-end device interfaces, but a growing range will incorporate edge devices that are partially or entirely autonomous, especially in the industrial IoT.
DevOps toolchains will automatically optimize AI models for fast edge inferencing: Developers of AI applications for edge deployment are doing their work in a growing range of frameworks and deploying their models to myriad hardware, software, and cloud environments. This complicates the task of making sure that each new AI model is optimized for fast inferencing on its target platform, a burden that has traditionally required manual tuning. Over the past several years, open-source AI-model compilers have come to market to ensure that the toolchain automatically optimizes AI models for fast efficient edge execution without compromising model accuracy. These model-once run-anywhere compilers now include AWS NNVM Compiler, Intel Ngraph, Google XLA, and NVIDIA TensorRT 3. In the past year, AWS announced SageMaker Neo, which it plans to open source, while Google integrated  TensorRT with TensorFlow for inferencing optimization on GPU-based targets. In 2019, we expect to see other cloud providers roll out their own edge-AI model compiler managed services, while vendors of data-science toolchain solutions will build hooks into the most widely adopted open-source projects in this segment.
New edge-AI hardware-accelerator systems-on-chip will flood the market: Over the past several years, both startups and established chip vendors have introducedan impressive new generation of new hardware architectures optimized for machine learning, deep learning, natural language processing, and other AI workloads. Chief among these new AI-optimized chipset architectures—in addition to new generations of GPUs—are tensorcore processing units, field programmable gate arrays, and application-specific integrated circuits. Edge requirements are driving introduction of AI accelerators that are optimized for greater autonomy in mobile, embedded, robotics, and IoT devices. In 2019, we'll see a flood of new systems-on-chip to market to support complex workloads that demand stringent processing of real-time sensor-driven video, audio, speech, motion, locomotion, grappling, and other complex AI workloads. These systems-on-chip will be configured out of the box with diverse algorithms to help edge nodes autonomously sense environments, respond effectively, and operate safely in immersive 3-D environments that drive human users' productivity. Low-cost, low-power, embedded, and ruggedized operation will be a must for these systems-on-a-chip to prevail on a fast-moving competitive market.
Reinforcement learning will begin to rule AI at the edge: Reinforcement learning has heretofore played a central role in modeling and training the AI in gaming, robotics, and other edge applications. However, reinforcement learning has matured over the past year into a mainstream approach for building and training statistical models even in operational circumstances where is little opportunity to simulate the edge domain before putting its AI into production.  Reinforcement learning plays a growing role in many industries, often to drive autonomous robotics, computer vision, digital assistants, and natural language processing in edge applications. In 2019, we expect to see more open-source reinforcement learning workbenches and libraries come to market, following the lead taken by AWS with its recent release of SageMaker RL and RoboMaker. What's likely to gain broad acceptance over the year is  Dopamine, a TensorFlow-based framework and codebase for fast, iterative prototyping of RL algorithms in Python 2.7. And more reinforcement learning will be done online in operational edge-AI applications in production, rather than the traditional offline mode involving simulators.
Smart edge objects will become a principal AI development and training workbench: Autonomous operation is the AI magic behind edge devices such as self-driving vehicles, smart drones, android-like robots, and intelligent consumer goods in the IoT. Developer-ready smart objects such as AWS' DeepRacer, DeepLens, and the Echo family represent a paradigm shift in AI development for the edge. Going forward, more AI-infused edge applications, including robotics for consumer and business uses, will be developed on workbenches that sprawl across both physical platforms such as these devices as well as virtual workspaces in the cloud. As this trend intensifies, more data scientists will begin to litter their physical workspace with a menagerie of AI-infused devices for demonstration, prototyping, and production development purposes. In 2019, we'll see IoT edge devices become an important workbench for advanced AI applications that can operate autonomously. Over the year, AI practitioners will shift toward new AI workbenches that execute all or most DevOps pipeline functions—including distributed training–-in the smart objects themselves.
Am I overlooking anything important in edge computing? I would like to hear my readers' predictions on this topic.
November 12, 2018 9:56 AM
AWS
,
Cisco
,
Dell EMC
,
Google Cloud
,
Kubernetes
,
VMware
Military image via FreeImages
What do you hope comes of the CNMF sharing malware to VirusTotal? One expert shares his thoughts on the decision in this week's roundup.
1. U.S. Cyber Command malware samples to be logged in VirusTotal – Michael Heller (SearchSecurity)
The Cyber National Mission Force will share unclassified U.S. Cyber Command malware samples to VirusTotal and one expert hopes there will be more action taken to help researchers.
2. Kubernetes on VMware gains a lifeline with Heptio acquisition – Beth Pariseau (SearchITOperations)
VMware's Heptio buy brings it Kubernetes chops that will help it make a multi-cloud bid, but it will struggle to raise its profile in open source container management, industry watchers predict.
3. Google Cloud Scheduler brings job automation to GCP – Chris Kanaracus (SearchCloudComputing)
Google's Cloud Scheduler managed service assists with job execution and management for cloud workloads, and it evens another score with AWS and Azure.
4. Cisco, AWS team up for Kubernetes hybrid cloud deployments – Chris Kanaracus (SearchAWS)
Kubernetes users pick up another option for container orchestration in hybrid deployments in the form of a product bundle from Cisco and AWS.
5. Dell EMC VxRail HCI builds on VMware Cloud Foundation – Garry Kranz (SearchConvergedInfrastructure)
Dell EMC builds on VMware Cloud Foundation and plans to offer a new two-node VxRail entry point, with a flexible VMware vSAN license. Dell EMC also adds VMware integration to VxBlock.
---
November 5, 2018 8:30 AM
DevOps
,
IBM
,
NetApp
,
Red Hat
,
SQL Server
,
Windows Defender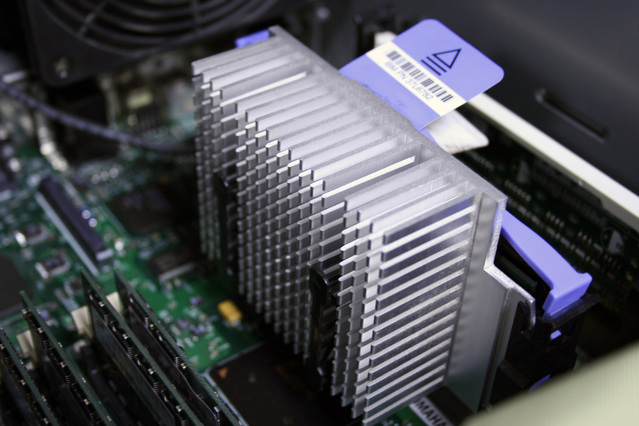 IBM image via FreeImages
What are your top questions about this deal, as a Red Hat or IBM customer? Find out why customers should believe that Red Hat will remain independent in this week's roundup.
1. IBM, Red Hat customers should watch acquisition closely – Chris Kanaracus (SearchCloudComputing)
IBM said Red Hat will remain independent after its $34 billion deal goes through, and there are reasons for customers to believe that.
2. The first sandboxed antivirus is Windows Defender – Michael Heller (SearchSecurity)
Microsoft created the first sandboxed antivirus solution in its latest Insider version of Windows Defender for Windows 10, moving proactively to harden the product against attacks.
3. Electric Cloud boosts DevOps orchestration, visibility – David Carty (SearchSoftwareQuality)
As enterprises increase their DevOps tooling investments, Electric Cloud aims to position itself as an orchestrator for the disparate teams and technologies within an organization.
4. NetApp Cloud Volumes gives new wrinkle to OnTap file storage – Garry Kranz (SearchStorage)
NetApp appends services to Data Fabric that aim to help enterprises flexibly manage their data between local storage and public clouds, including AWS, Azure and Google.
5. PASS Summit 2018 spotlights new demands on SQL Server DBAs – Craig Stedman (SearchSQLServer)
This year's PASS Summit comes as SQL Server 2019 looms and the cloud becomes a bigger factor. PASS board member Tim Ford talks about key trends ahead of it.
---
October 29, 2018 8:15 AM
Commvault
,
IBM
,
jquery
,
Oracle
,
Tableau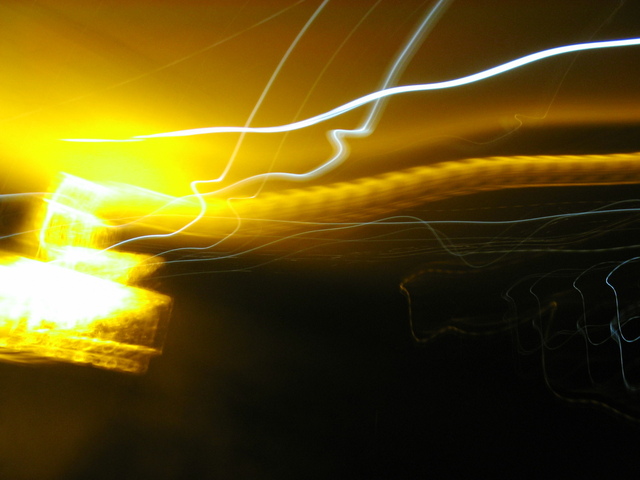 Artificial image via FreeImages
How will your organization use new NLP and AI-powered features from Tableau? Check out the new features in the company's BI and data visualization platform in this week's roundup.
1. Tableau new features include NLP, AI, machine learning – Mark Labbe (SearchBusinessAnalytics)
Tableau unveiled AI and NLP tools intended to improve users' experience with its BI platform by adding smart capabilities to Tableau 2019, now out in a public beta.
2. Zero-day jQuery plugin vulnerability exploited for 3 years – Michael Heller (SearchSecurity)
A zero-day in jQuery File Upload could affect thousands of projects because the jQuery plugin vulnerability has existed for eight years and actively exploited for at least three years.
3. IBM eyes services bid with Multicloud Manager – Darryl Taft (SearchCloudComputing)
Organizations that run applications in a multi-cloud environment could benefit from IBM's Kubernetes-based management platform that supports on-premises and other cloud platforms.
4. Commvault web interface getting a major overhaul – Johnny Yu (SearchDataBackup)
At Commvault Go, the data protection vendor introduced a revamped user interface with machine learning-powered analytics and smarter storage usage reporting.
5. Updated Oracle Gen 2 Cloud aims to challenge cloud leaders – Jack Vaughan (SearchOracle)
With enhancements to its Autonomous Database technology and cloud infrastructure security services, Oracle is trying to gain ground on Amazon and other cloud rivals.
---
October 22, 2018 6:12 AM
AWS
,
Blockchain
,
Commvault
,
Data breach
,
Domino
,
Healthcare
,
Kubernetes
,
Open source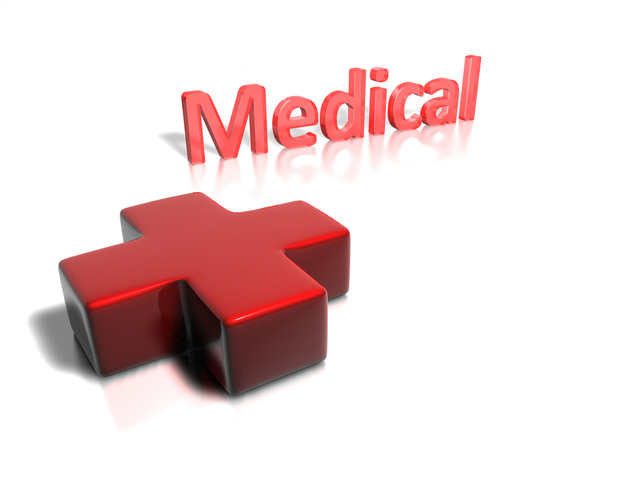 Healthcare image via FreeImages
How would blockchain technology help your healthcare organization? Find out how three companies are changing the industry in this week's roundup.
1. News roundup: 3 new blockchain in healthcare use cases – Valerie Silverthorne (SearchHealthIT)
Three companies see the promise of blockchain in healthcare in this week's news roundup. Here's the latest from Change Healthcare, MTBC and Ambrosus.
2. Pentagon data breach exposed travel data for 30,000 individuals – Michael Heller (SearchSecurity)
The Department of Defense said a Pentagon data breach exposed travel records for approximately 30,000 military and civilian personnel, but the investigation is still in progress.
3. IBM hopes Domino version 10 gives the platform new life – Ed Scannell (SearchSoftwareQuality)
IBM looks to improve its position in the collaboration software market with a buffed-up version of its venerable Domino platform that supports mobile applications.
4. Commvault Activate package turns insight into action – Johnny Wu (SearchDataBackup)
Commvault's Activate, consisting of data analysis tools announced earlier this year, now allows users to learn about their unstructured data and effectively take action with it.
5. Open source tool simplifies Kubernetes on AWS – Trevor Jones (SearchAWS)
AWS added an open source tool to manage infrastructure directly through Kubernetes. But the software is targeted at AWS assets, so don't expect it to help with portability.
---
October 18, 2018 6:31 PM
Cloud Computing
,
Kubernetes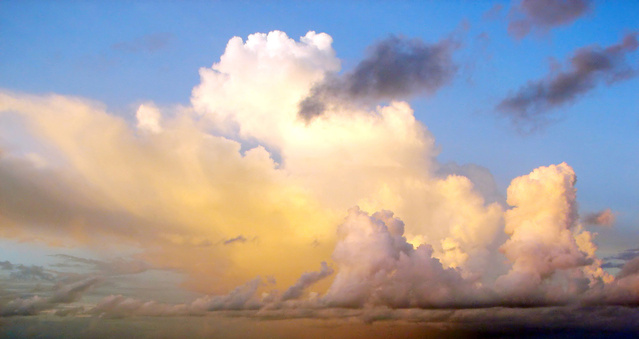 Cloud image via FreeImages
By James Kobielus (@jameskobielus)
If you're having trouble keeping the cloud-native computing stack in clear focus, you're not alone. Of course, you should be following what emerges from the working groups of the Cloud Native Computing Foundation (CNCF), which is the principal community defining the growing open-source stack for containerized computing environments.
When following CNCF, the shortcut has been to focus on the development of Kubernetes, which was the first project to achieve "graduated" status and, of course, near-universal adoption among cloud service and solution providers. Kubernetes is far and away the most widely adopted CNCF project, being implemented currently in 34 certified vendor distributions and 21 hosted platforms that are commercially available. As detailed here, Kubernetes has been implemented by vendors of all the leading infrastructure-as-a-service, container, and Linux platforms. Among managed cloud solution providers, Alibaba Cloud, AWS, Cisco. Microsoft, Google, IBM. Oracle, Red Hat, and VMware all have their respective Kubernetes engines.
At first glance, it may seem like Kubernetes alone is a complete ecosystem for cloud-native computing. It is the core of cloud-native microservices that are platform agnostic, dynamically managed, loosely coupled, distributed, isolated, efficient, and scalable.
Kubernetes continues to mature as it leverages containers, orchestrations, service meshes, immutable infrastructure, and declarative APIs. It provides an exceptionally rich API that abstracts an evolving, sprawling, and  complex set of concepts, tools, extensions, add-ons, proxies, objects, orchestration/packaging charts, storage, policies, statefulness, and configuration, networking, and administration settings. And it supports deployment over a wide range of cloud-native platforms at the nodes, cluster, and federation levels, enabling execution of containerized microservice workloads on diverse public cloud, on-premises, and bare metal environments.
But Kubernetes is not the sum total of cloud-native computing, and one would be naïve to consider it, even in its unforked kernel, as providing any assurance of multi-platform, multi-vendor interoperability.
For starters, Kubernetes' huge range of implementation and management options makes it difficult to set up and configure. This excessive complexity places a significant burden on IT solution vendors and enterprise tech administrators, who have the unenviable task of having to sift through myriad details and make it all work together seamlessly.
Exacerbating the complexities is the fact is the huge range of CNCF-certified Kubernetes distributions and hosted PaaS services on the market. On many if not most of these, vendors have patched and extended the Kubernetes kernel and integrated it with various Linux OS and container management platforms in order to stand up useful cloud-native capabilities in production settings.
But Kubernetes is just one component of a much larger, more complex cloud-native stack in the making.  There many other cloud-native open-source projects (either "incubating" or "sandbox") under CNCF's purview that need to come to fruition before the Kubernetes-hubbed stack can be considered feature-complete, production-ready, or fully mature.
So far, the only other CNCF project has achieved graduated status so far is Prometheus, an open-source environment for monitoring Kubernetes clusters and containerized microservices. Projects still incubating at CNCF include Helm (package management), Fluentd (logging), gRPC (remote procedure call), Containerd and Rkt (container runtime), CNI (networking), Envoy and Linkerd (service mesh), OpenTracing and Jaeger (distributed tracing), Notary (security), TUF (software update), Vitess and Rook (storage), CoreDNS (service discovery), and NATS (messaging).
With respect to Kubernetes or any other project in the CNCF stack, even when it has attained "graduated" status, the current kernel of that project may not support the degree of interoperability, reliability, security, performance, scalability, and other attributes required in every cloud-native computing scenario. Under such circumstances, it may be necessary for vendors and/or users to "fork"—in other words, extend, supplement, or otherwise modify the open-source code–in order to stand up production-grade cloud-native computing deployments. Under those circumstances, CNCF must double down its efforts to evolve the kernels of the impacted projects in order to eliminate the need for the forked distributions. In so doing, CNCF would be advancing its core objective of ensuring platform-agnostic cloud-native interoperability up and down the stack throughout the industry.
Still, it would be shortsighted to imagine that CNCF is the sole industry forum for promoting multiplatform cloud-native interoperability. If what you're containerizing and orchestrating are data-centric applications, you'll need to pay attention to the diverse industry initiatives to rearchitect various enterprise DBMS, Hadoop, Spark, machine learning DevOps, TensorFlow DevOps, inferencing, stream computing, object storage, block storage, and multi-cloud storage platforms around Kubernetes and its sibling projects All of this industry activity is happening outside CNCF's purview, but it's just as important to the dream of a completely cloud-native application stack.
Yet another complicating factor for cloud-native professionals is the wide range of open-source projects that may take root in vendor solutions and enterprise deployments without becoming official CNCF projects.  In particular, I'm thinking of Istio (microservice connection, security, and control mesh), Kubeflow (for DevOps workflows on containerized machine learning apps), Virtual Kubelet (for event-driven, stateless, serverless access to orchestrated, containerized microservices), and KubeVirt (building, modifying, and deploying applications residing in both containers and virtual machines in a shared environment). You won't find any of these called out by CNCF as being projects under active development in its working groups.
If your head isn't spinning in trying to understand where this new cloud-native ecosystem is headed, you're just not paying attention.
---
October 15, 2018 10:31 AM
ArcServe
,
Artificial intelligence
,
Cloud Services
,
cybersecurity
,
Data protection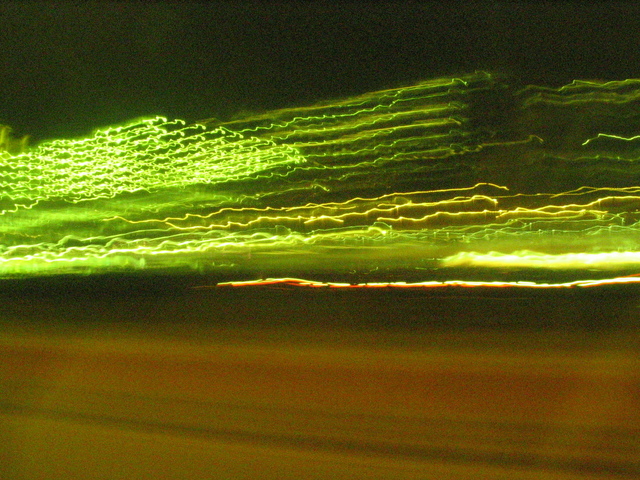 Artificial image via FreeImages
How has your company used assistive AI to improve existing processes? Find out why focusing on augmented human intelligence may yield the best business results in this week's roundup.
1. Augmented human intelligence: Using AI to streamline business process – Kassidy Kelley (SearchCIO)
CIOs are under tremendous pressure to use AI technologies. A recent survey shows why focusing on augmented human intelligence may yield the best business results.
2. Paul Vixie wants to stop malicious domains before they're created – Rob Wright (SearchSecurity)
Farsight Security's Paul Vixie says his company's new research into domain name lifespans and causes of death shows the need for new policies and action to curb malicious domains.
3. PyTorch 1.0 brings developers closer to cloud services – Darryl Taft (SearchSoftwareQuality)
The release candidate version 1.0 of Facebook's PyTorch deep learning framework enables developers to more easily include machine learning in their applications.
4. ONUG conference to highlight cybersecurity and data protection – Jennifer English (SearchSoftwareQuality)
At the ONUG fall conference on Oct. 22 to 23, attendees will learn how enterprises can secure assets in a digital economy and how automation, cybersecurity and data protection fit in.
5. Arcserve cloud platform eyes comprehensive business continuity – Paul Crocetti (SearchDisasterRecovery)
The Business Continuity Cloud brings together the spectrum of Arcserve's technologies. Through the web-based user interface, users can perform most jobs in a few clicks.
---
October 8, 2018 11:45 AM
Big Data
,
Cloudera
,
Data Science
,
Facebook
,
GDPR
,
hortonworks
,
IBM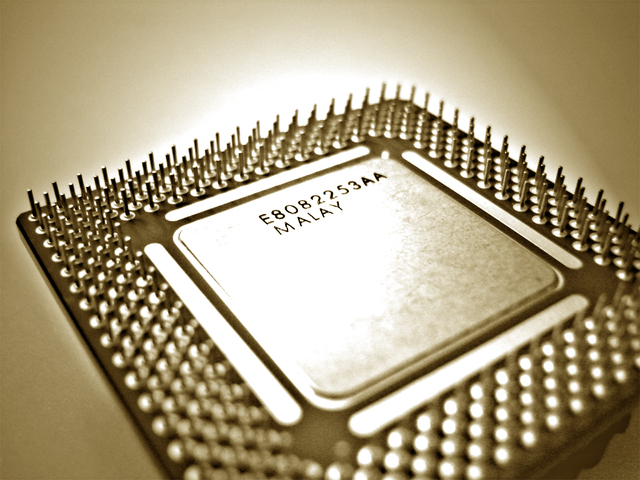 Data image via FreeImages
How do you think the merger of Cloudera and Hortonworks will affect your use of Hadoop? Find out why the new company may be more competitive with AWS and Google in this week's roundup.
1. Cloudera-Hortonworks merger narrows Hadoop users' options – Jack Vaughan (SearchDataManagement)
Hadoop users will have fewer choices as big data rivals Cloudera and Hortonworks unite. But the new company may be more competitive with AWS and Google.
2. Facebook GDPR fate uncertain following data breach – Michael Heller (SearchSecurity)
Facebook's GDPR consequences are still up in the air following a data breach, as Irish regulators are waiting on more information before determining if the social network will face a fine.
3. Finding internal data science talent: The right stuff – Andy Metzger (SearchCIO)
Fierce competition for data science talent means that CIOs need to look internally for the requisite skills. On the list: curiosity, domain expertise, emotional intelligence.
4. IBM pushes automation, NLP in Cognos Analytics 11.1 update – Mark Labbe (SearchBusinessAnalytics)
Cognos Analytics' new features include an AI assistant that responds in natural language, predictive analytics capabilities and tools for better data storytelling.
5. Kaseya cloud backup expands with Spanning acquisition – Johnny Wu (SearchDataBackup)
Kaseya's cloud backup capabilities now extend to Office 365, Salesforce and G Suite, thanks to the acquisition of cloud-to-cloud backup specialist Spanning Cloud Apps.
---
October 1, 2018 8:18 AM
Artificial intelligence
,
Azure
,
Data backup
,
Machine learning
,
Nasuni
,
SQL Server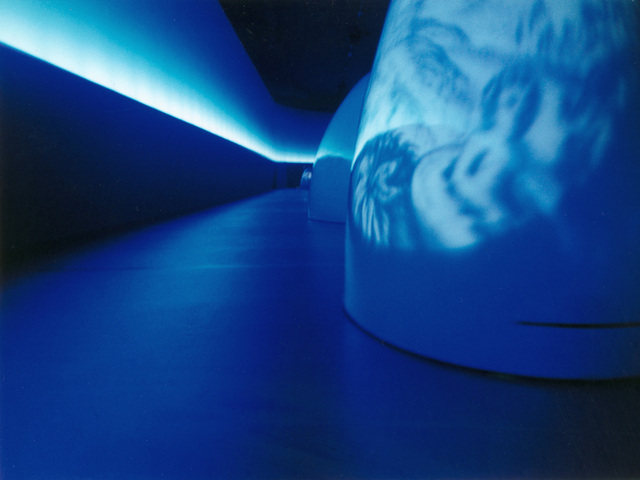 Robotics image via FreeImages
Do you agree that machine learning will help solve security problems? Find out why many security pros think AI and machine learning are the keys to many of the issues they face in this week's roundup.
1. AI and machine learning expected to solve security problems – Madelyn Bacon (SearchSecurity)
A global Ponemon survey of security professionals found that many believe artificial intelligence and machine learning technology will improve enterprise and IoT security.
2. SQL Server 2019 preview brings Hadoop, Spark and AI into DBMS – Jack Vaughan (SearchSQLServer)
A SQL Server 2019 preview brings Hadoop and Spark into the fold, positioning the database as an all-purpose data portal. Azure Cosmos DB also gets an update.
3. Nasuni storage adds lower-cost cloud archive service option – Carol Sliwa (SearchStorage)
Newly packaged Nasuni Cloud File Services offers a low-cost archive option as part of an effort to expand beyond high-end NAS and collaboration into traditional file and archive workloads.
4. Microsoft embraces Azure cloud platform as its strategic heart – Ed Scannell (SearchCloudComputing)
Microsoft's showcase of Azure-based offerings asserts the cloud at the heart of the company's future, and further cements its position against cloud archrival AWS.
5. Imanis Data 4.0 introduces autonomous backups, NoSQL support – Johnny Yu (SearchDataBackup)
Imanis enables the protection of NoSQL databases with no human intervention through new SmartPolicies, along with automated RPO-based backup and improved ransomware detection.
---
September 24, 2018 9:40 AM
Artificial intelligence
,
Cisco
,
DevOps
,
Human Resources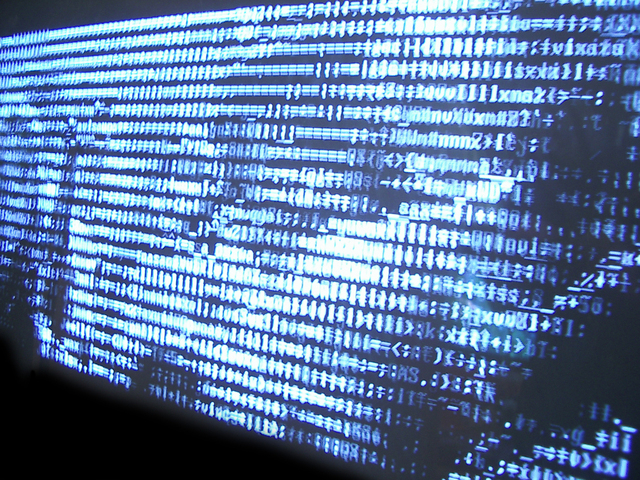 Computer security image via FreeImages
How do you manage digital risk with DevOps security? Find out how DevSecOps can transform IT in time to avert disaster in this week's roundup.
1. DevOps security takes on the dark side of digital transformation – Beth Pariseau (SearchITOperations)
Without better organizational discipline, digital businesses are at risk for massively disruptive data breaches and attacks. Can DevSecOps transform IT in time to avert disaster?
2. NSS Labs lawsuit takes aim at CrowdStrike, Symantec and ESET – Rob Wright (SearchSecurity)
In an antitrust lawsuit, NSS Labs accused some of the top antimalware vendors in the industry, including CrowdStrike and Symantec, of conspiring to undermine its testing efforts.
3. Credit card giants step up AI fraud detection – Mark Labbe (SearchEnterpriseAI)
While Capital One and Mastercard delve into AI and machine learning to detect credit card fraud, IBM joins the ranks of AI vendors with AI bias detection tools.
4. At HR Technology Conference, Walmart says virtual reality works – Patrick Thibodeau (SearchHRSoftware)
Virtual reality may be on the cusp of mainstream adoption for HR. It provides an engaging learning experience for employees, according to one early adopter: Walmart.
5. New Cisco headsets, room displays integrate with Webex – Jonathan Dame (SearchUnifiedCommunications)
Cisco expanded its endpoint portfolio this week with the release of new wireless Cisco headsets and room displays.
---