---
June 18, 2018 8:06 AM
Business Intelligence
,
Data Recovery
,
Databricks
,
Machine learning
,
salesforce
,
Security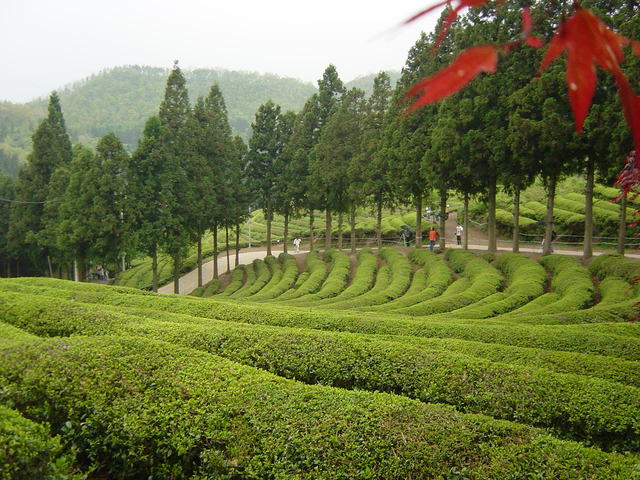 North Korea image via FreeImages
How should the U.S. government address North Korean cyberattacks during summit negotiations? Find out why we should still be worried about North Korean hacking and cyberespionage in this week's roundup.
1. North Korea hacking threat still looms despite summit – Rob Wright (SearchSecurity)
Despite a summit between President Trump and North Korean leader Kim Jong Un, the threat of North Korean hacking and cyberespionage still looms large, according to experts.
2. Databricks platform additions unify machine learning frameworks – Ed Burns (SearchEnterpriseAI)
Databricks' new products take aim at simplifying machine learning integration — something that has become increasingly difficult, as the number of tools has multiplied.
3. Tableau acquisition of MIT AI startup aims at smarter BI software – Mark Labbe (SearchBusinessAnalytics)
Tableau acquires AI startup Empirical Systems in a plan to provide users with automated data modeling capabilities and enable broader BI and analytics applications.
4. Salesforce Interaction Studio unveiled at Connections 2018 – Jesse Scardina (SearchSalesforce)
At Salesforce Connections, Salesforce builds off its Google partnership announced at Dreamforce by releasing new integrations between Marketing Cloud and Google Analytics 360.
5. Iron Mountain data recovery adds ransomware protection – Paul Crocetti (SearchDisasterRecovery)
The isolated nature of Iron Mountain's latest Iron Cloud offering is important to its battle against ransomware. The Virtual Cleanroom provides an offline recovery environment.
June 13, 2018 1:58 PM
Blockchain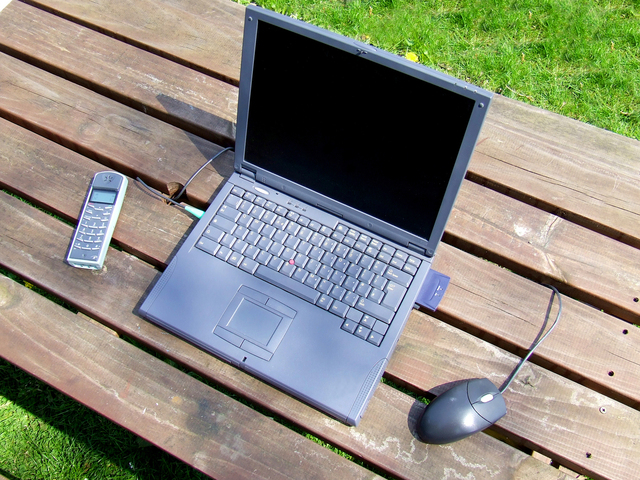 Data image via FreeImages
By James Kobielus (@jameskobielus)
Blockchain isn't snake oil, but it's not exactly the panacea that we're being led to believe.
Yes, many promising technologies got through this hype phase before mass adoption, but the blockchain mania seems to lack the center of gravity that old-timers like me used to call a "killer app." In enterprise IT, there's not even any consensus about where blockchain should sit in the stack of promising projects to explore. By some accounts, blockchain is gaining momentum among IT practitioners. But other observers have surveyed enterprise IT executives and found precious little enthusiasm for the technology.
No one doubts that blockchain has use cases for which it's ideally suited and will be commercialized successfully. But if anybody's making serious money from this open-source technology right now, it's the hypesters. I couldn't help noticing when the roguish John McAfee added blockchain hype to his revenue model. This recent interview revealed that he now charges $105,000 per tweet to promote different cryptocurrencies and has advised or worked with well over dozen startups in this space.
That's why I couldn't help laughing as I sifted through one outlandish McAfee assertion after another, such as:
"Every field of life is being enhanced, bettered, made cleaner, safer, more convenient and cheaper with cryptocurrency and the blockchain."
"In five years, there will be nothing that's not on the blockchain."
"The people who understand there is no boss, central authority or central design will be making hundreds of millions of dollars, and everybody else will fail."
"With the blockchain, you don't have an idea. You simply get the people together and see what comes out."
With that last statement, I felt like I was going to pass out, seeing as how McAfee seems to be advising us to switch off our critical minds when blockchain enters the conversation. This is the kind of exhortation where a tech evangelist starts to sound like a cult leader who wants our money along with our unquestioning devotion to the sacred cause. This collectivist "you simply get people together" tenet seems to be yet another page out of the crusading evangelists textbook. And the promise of one clique getting super-rich while "everybody else will fail" sums up the blockchain true believer's saved-or-damned outlook very nicely.
It will be good in a few years' time when blockchain mania is ancient history and we learn where this technology ends up in the current pantheon of next big things, including artificial intelligence, autonomous vehicles, intelligent robotics, augmented programming, edge computing. Wikibon finds a lot of innovation taking place in the intersections between blockchain and these emerging technologies, as well as in such established enterprise infrastructure as industrial IoT and identity management.
Regarding blockchain's commercialization, I doubt that the getting-rich will be as speedy as McAfee wants to believe, due in parat to the very collectivism he calls out as necessary to the technology's deployment.
It's highly doubtful that greenfield blockchains will just waltz into existing industries and rapidly disrupt existing B2B practices to the advantage of some new class of competitors. If this scenario is realistic, then why, in the almost 10 years since blockchain sprang forth from the bowels of Bitcoin, have we seen no one seize this opportunity to disrupt market after market and get filthy rich in the process?
In a recent article, Deloitte discussed the pivotal role of B2B collectives and their stakeholders in building successful blockchains. "Generating the greatest value from blockchain will require organizations to collaborate with competitors, regulatory bodies, form or join consortia and partner with startups. For many organizations, this level of collaboration requires organizations to adopt new ways of working, both internally and externally….Standardisation will enable enterprises to share blockchain solutions more easily and collaborate on their development. CIOs can start to set the standards for this. For example, by working with external developer ecosystems, teams can begin to exchange ideas and key learnings with like-minded organizations…Data management and process standards already exist in many organizations and these same standards can be applied to blockchain."
One factor slowing enterprise embrace of blockchain is the chicken-and-egg difficulty of finding tech personnel who have operational experience with the technology. As Gartner said in a recent study, "The challenge for CIOs is not just finding and retaining qualified engineers, but finding enough to accommodate growth in resources as blockchain developments grow. Qualified engineers may be cautious due to the historically libertarian and maverick nature of the blockchain developer community."
Clearly, McAfee is one of many blockchain evangelists who are targeting that "libertarian and maverick" element with their breathless pitches. One might more accurately call it a "gold-rush mentality," with that analogy an almost-perfect fit for a mania that's sustained by waves of "miners" panning their "stakes" for a new "coin" that may turn out to be, for the most part, fool's gold.
Ironically, another key libertarian cause—privacy protection—may also throw a wrench into adoption of blockchain into the business world. As I noted recently, the new General Data Protection Regulation  (GDPR) is making it very difficult to justify deploying blockchain's "immutable distributed hyperledger" into any application that manages the personally identifiable information (PII) of European Union citizens. The sticking point is that blockchain's unchangeable historical record conflicts with GDPR's guarantee of a "right to be forgotten"—in other words, to request that your PII be permanently deleted from any database—including blockchains—in which it's been persisted.
Even if blockchain's money train is able to exploit lucrative opportunities that don't conflict with GDPR and similar laws elsewhere, it may be derailed in the long run by the laws of capitalism. As it was with the hopefuls who flocked to northern California in the 19th century, the real money to be made from blockchain will accrue to merchants who supply the tools of the trade.
In that regard, we're already seeing who those blockchain beneficiaries will likely be, and, no surprise, it's the incumbent IT vendors. Wikibon has been seeing an acceleration in blockchain-related platform and tooling announcements from established enterprise IT solution providers, with a consistent emphasis on making this technology play well in enterprise cloud data infrastructures:
As can be seen from these announcements, vendors of blockchain infrastructure solutions are going to market with approaches that have served them well with established platforms. As I discussed here, these include blockchain platforms as a service, blockchain deployment templates, blockchain domain accelerators, and blockchain ecosystem hubs.
My sense is that the most innovative blockchain startups will emerge from their incumbent-fostered ecosystems, with the most successful players being deeply rooted in established industries. The many technical limitations of blockchain—in terms of performance and scalability for transactional data applications—will keep it from dominating many core enterprise use cases.
The incumbent enterprise data platform vendors will dominate blockchains. They will do so by playing their hands in the area of hybrid clouds, in which blockchains will be one important new data thread in the tapestry but far from the only one.
In other words, there is no blockchain monoculture on the horizon for enterprise data professionals.
---
June 11, 2018 8:16 AM
Data protection
,
Github
,
Google
,
Microsoft
,
Pega systems
,
SAP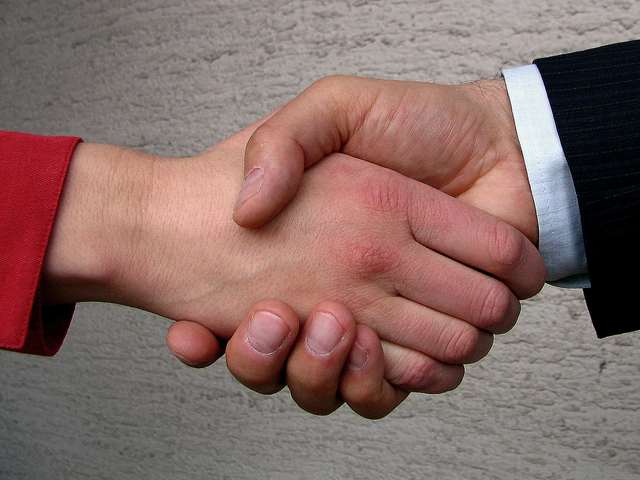 Acquisition image via FreeImages
1. Microsoft-Github acquisition shakes up DevOps market – Beth Pariseau and Ed Scannell (SearchITOperations)
Microsoft's $7.5 billion blockbuster deal for GitHub is a sea change for the IT market, as an enterprise software bellwether with legacy baggage snaps up an open source DevOps darling.
2. Catalogic Software teams up with Storware data protection – Paul Crocetti (SearchStorage)
Catalogic and Storware executives feel their companies complement each other. The two data protection vendors have a distribution agreement and are working in partnership.
3. Pega Infinity upgrades include marketing AI tools, blockchain support – Don Fluckinger (SearchCRM)
Pega Infinity adds new digital transformation tools for low-code app development, bot libraries and AI that can optimize apps and assist with marketing campaigns.
4. Research claims 'widespread' Google Groups misconfiguration troubles – Michael Heller (SearchSecurity)
Researchers from Kenna Security claim a Google Groups misconfiguration has exposed sensitive data for many organizations, but it is unclear just how widespread the issue might be.
5. C/4HANA suite gets qualified thumbs up at SAP Sapphire Now – Jim O'Donnell (SearchSAP)
SAP debuts its Salesforce challenger, C/4HANA, at Sapphire Now 2018. But users probably won't implement it soon, and questions remain about SAP's ability to redefine the CRM market.
---
June 4, 2018 8:39 AM
Artificial intelligence
,
CIO
,
Network security
,
Pure Storage
,
Security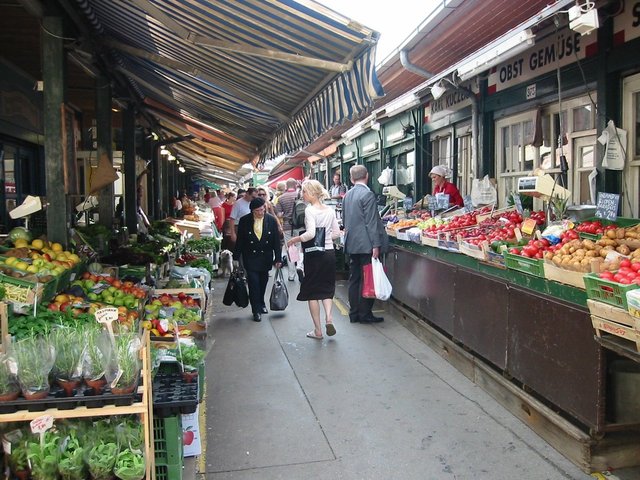 Retailer image via FreeImages
Securing the world's largest private employer, with more than 2 million people worldwide and an ever-expanding IT environment, is a daunting challenge. Find out how Walmart's CISO is taking that challenge on in this week's roundup.
1. New Walmart ISO discusses protecting the world's largest retailer – Kathleen Richards (SearchSecurity)
Walmart CISO Jerry Geisler talks about the retail giant's evolving cloud strategy, vulnerability management and risks the company is focused on across its environments.
2. MIT CIO: What is digital culture, why it's needed and how to get it – Linda Tucci (SearchCIO)
Creating a digital culture is essential in the age of information, but companies must not lose sight of their core values in the process. Two tech execs show how they're doing it.
3. Developers set to build AI for Accessibility apps – Darryl Taft (SearchCloudComputing)
Developers will support Microsoft's $25 million push to get software makers to build apps that benefit disabled individuals.
4. Cato's network security feature on the hunt for threats – Jennifer English (SearchSDN)
Cato Networks added a network security feature that detects and identifies threats within customer networks. The capability is built into Cato's SD-WAN platform, Cato Cloud.
5. Pure Storage cloud plan gets warm reception from end users – Garry Kranz (SearchStorage)
Pure Storage made new FlashArray and FlashBlade all-flash systems generally available this week, emphasizing their role in moving data seamlessly between local and cloud storage.
---
May 29, 2018 8:17 AM
cybersecurity
,
Human Resources
,
Serverless computing
,
Slack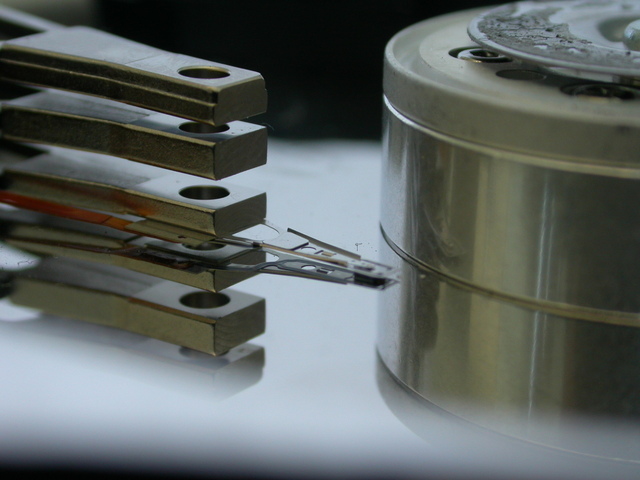 Security image via FreeImages
How should enterprises prepare for possible attacks from Iranian hackers? Find out how Iran's state-sponsored cyber operation is different from other nation-states in this week's roundup.
1. Recorded Future sheds light on Iranian hacking operations – Rob Wright (SearchSecurity)
Recorded Future's Levi Gundert discusses how the Iranian government uses proxies and contractors to launch cyberattacks, and how its strategy presents challenges for the country.
2. In a serverless architecture age, infrastructure still matters – Trevor Jones (SearchCloudComputing)
Sorry, developers, but infrastructure still matters, even as serverless architectures and containers diminish its central role to build new applications.
3. Federal HR wants to modernize cybersecurity recruiting, pay – Patrick Thibodeau (SearchHRSoftware)
The U.S. Dept. of Homeland Security wants to modernize recruitment and management of its cybersecurity workforce. It is asking vendors to explain how DHS can achieve its goals.
4. Pica8 wooing campus with white box network switch software – Chuck Moozakis (SearchNetworking)
Pica8 is rolling out new white box network switch software aimed at campus and branch-office deployments in a bid to build a new market.
5. Slack app integrations are made a two-way street – Jonathan Dame (SearchUnifiedCommunications)
Slack has designed a shortcut to convert Slack messages into content within business tools like Zendesk and Jira. The company said more than 90% of paid teams are using Slack app integrations.
---
May 21, 2018 8:09 AM
Big Data
,
Data Analytics
,
DevOps
,
Google
,
Healthcare
,
IBM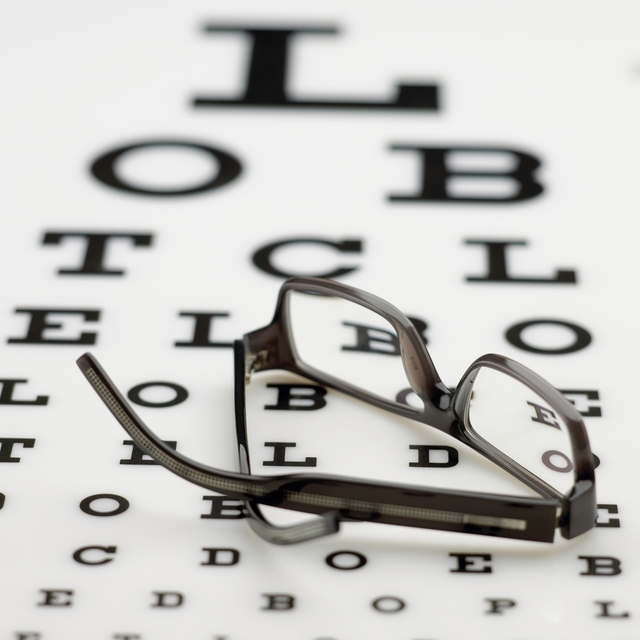 Healthcare image via FreeImages
How effectively is your organization investing in health data analytics? Find out why investing in data is critical for healthcare organizations in this week's roundup.
1. Healthcare data analytics success grows when IT advises execs – Dave Bernard (SearchHealthIT)
Educating healthcare executives about data analytics, and seeing that healthcare organizations invest in data, is critical, according to a panel of experts.
2. Google acquisition aims to simplify big data projects – Trevor Jones (SearchCloudComputing)
Google Cloud analytics tools are well-regarded for their technology, but not necessarily for their ease of use. Google's acquisition of Cask Data could solve that shortcoming.
3. FBI: Business email compromise tops $676 million in losses – Kathleen Richards (SearchSecurity)
Verizon's Data Breach Investigations Report indicates an increase in ransomware while the FBI's Internet Crime Report shows a downward trend, with business email compromise on the rise.
4. Updated IBM storage products focus on cost savings and cloud – Carol Sliwa (SearchStorage)
IBM storage enhancements focus on data deduplication expansion, cloud-based Storage Insights, VM-based Spectrum NAS and Spectrum Virtualize for Public Cloud.
5. Serverless deployment lift enterprise DevOps velocity – Beth Pariseau (SearchITOperations)
Mainstream companies see mounting demand for serverless deployments for their new apps, but for existing apps, it's another story.
---
May 14, 2018 8:25 AM
Artificial intelligence
,
Azure
,
Healthcare
,
Microsoft
,
Oracle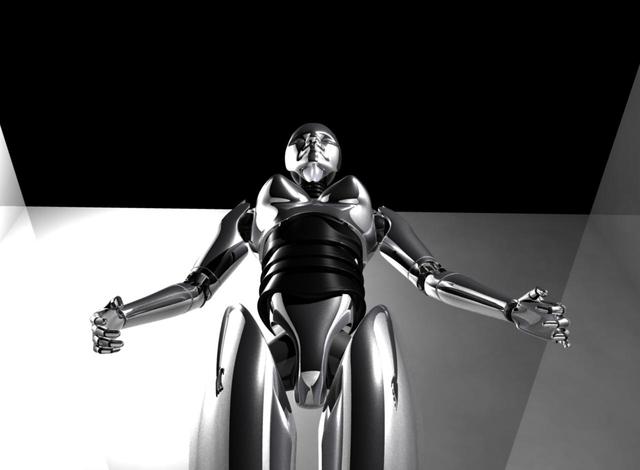 Artificial intelligence image via FreeImages
What's your view of big tech's investment in using artificial intelligence for good works? Check out how two organizations used AI for social good in this week's roundup.
1. Artificial intelligence for social good: Big tech spins a new narrative – Nicole Laskowski (SearchCIO)
AI for social good is a thing. SAS touts research on tracking cheetah populations, Microsoft showcases work on precision farming at the Artificial Intelligence Conference.
2. Google, Fitbit, startups storm into healthcare AI – Shaun Sutner (SearchHealthIT)
Google is moving quickly into healthcare, forging alliances with Fitbit and selling AI services to smaller health IT vendors. Meanwhile, Fitbit is expanding into healthcare.
3. Azure IoT Edge tool set stirs AI into Microsoft's cloud – Trevor Jones (SearchCloudComputing)
Microsoft extended more of its AI capabilities to connected devices to resolve some of the IoT shortcomings of the public cloud's consolidated data center model.
4. Oracle Autonomous Database concept extended to PaaS, apps – George Lawton (SearchERP)
Having earlier laid the foundation with Oracle Autonomous Database, the vendor unveiled self-driving, self-repairing tools for application development, analytics and integration.
5. Microsoft patches Internet Explorer zero-day 'Double Kill' – Rob Wright (SearchSecurity)
Microsoft's Patch Tuesday for May includes fixes for two zero-day vulnerabilities under attack, including an Internet Explorer exploit known as Double Kill.
---
May 7, 2018 8:22 AM
Artificial intelligence
,
cybersecurity
,
iot
,
Mitel
,
Qlik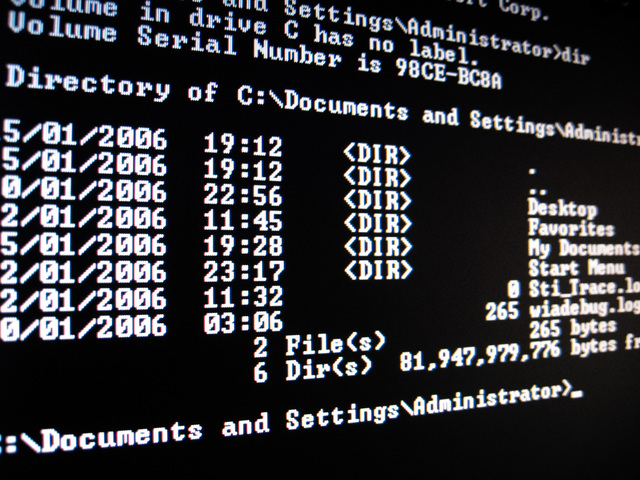 Computer security image via FreeImages
As 2018 continues forward, check out some of the biggest cybersecurity trends to monitor throughout the rest of the year in this week's roundup.
1. Top 2018 cybersecurity trends to watch out for – Mekhala Roy (SearchCIO)
A glance at IT news shows cybersecurity trends remain on companies' radar. At the CIO Boston Summit, Cybereason's Jessica Stanford discussed steps to defend against risk.
2. C3 IoT simplifies AI and IoT app development – Darryl Taft (SearchCloudComputing)
The C3 IoT low-code development platform helps developers of all skill levels build AI and other next-generation applications without having to write any code.
3. Twitter bug exposes passwords of all 336 million users – Michael Heller (SearchSecurity)
On none other than World Password Day, a Twitter bug was announced that led to the passwords of all 336 million users being stored in plaintext in an internal log.
4. Why going private should help grow Mitel cloud – Jonathan Dame (SearchUnifiedCommunications)
A private equity firm plans to acquire Mitel for $2 billion in the second half of 2018. The move should give the vendor more flexibility, as it pushes adoption of Mitel cloud.
5. Qlik readies new Qlik Sense features for cloud, AI, big data – Craig Stedman (SearchBusinessAnalytics)
Self-service BI vendor Qlik is beginning to add a promised set of advanced functionality to its Qlik Sense software, but the features will be delivered in stages.
---
May 2, 2018 3:54 PM
Artificial intelligence
,
IT jobs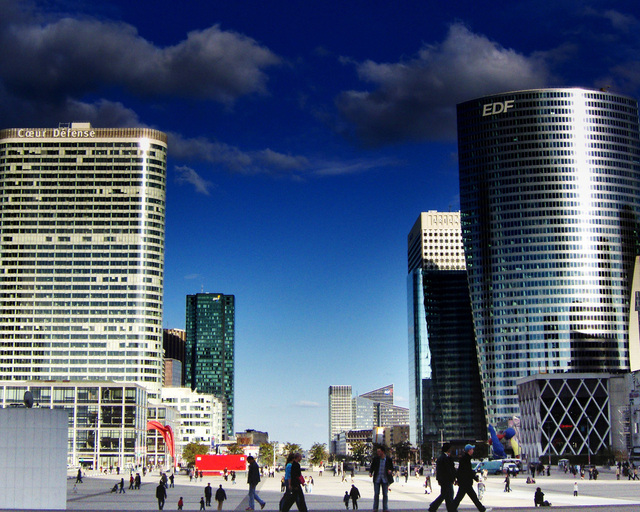 Jobs image via FreeImages
By James Kobielus (@jameskobielus)
People's anxiety over artificial intelligence's job-killing potential has gotten out of hand. When I see AI discussed anywhere now, the popular assumption seems to be that it will destroy far more jobs than it will create, and that those it will create will be lower-skilled, lower-paying, and dead-end.
Let's examine these assumptions head-on. For starters, there's an obvious macroeconomic fallacy with the notion that AI will cause mass unemployment. If AI is to become a pervasive factor of production in 21st century economy, there must be strong demand for AI-infused goods and services. But that demand won't materialize if there's no purchasing power behind it. And that purchasing power must come from people with income-paying jobs. Consequently, the AI revolution will strangle itself if it kills many people's current jobs and the economy doesn't replace them with other jobs in a reasonable amount of time.
Many observers admit that AI may boost productivity throughout the economy and even some day produce more jobs in the aggregate, though some economists doubt whether that's a sure bet. But many argue that this will happen only after AI triggers major structural dislocations, as established employers go belly-up, entire professions become obsolete, and formerly stable industries undergo wrenching transformations. In these scenarios, the culprit is AI-powered automation, and the likely victims are any occupation in which work is largely repetitive, codifiable, routine, and predictable.
Considering that this describes a fair amount of most people's working lives, fears of AI-based—or more broadly, algorithm-driven–automation tend to know no bounds in many popular discussions. The extreme scenario to which people's science-fiction-stoked imaginations usually jump is replacing everybody with AI-infused robots (which is absurd from an economy-wide standpoint, for the reason I cited in the previous paragraph).
Let's get real. It's more reasonable to ask what sectors of the economy will AI-driven automation impact first, fastest, and most disruptively. However, nobody can agree where the hammer will hit hardest: working class, administrative, technical, creative middle management, or other job categories. For example, a recent Pew Research Center survey of "experts" (tech professionals, academics, researchers, journalists, futurists, entrepreneurs, etc.) found no real consensus on this issue. Roughly half the respondents expect AI to displace vast numbers of blue- and white-collar jobs in the aggregate, while the other half forecast an employment impact that's positive or neutral.
In another unsatisfying finding, due both to the long time frame and the overbroad focus on "computerization" writ large (rather than AI as a subset of that), Oxford University researchers found that "47 percent of US workers have a high probability of seeing their jobs automated over the next 20 years." Considering that two decades is a significant span of time in which most workers probably will land replacement jobs, that sounds more like a macroeconomic productivity rise from all information technologies, rather than a sudden shock to the economy from the just the range of techs lumped under AI.
If we limit our focus to AI's likely impact on automatable tasks (as opposed to jobs), we can get a better handle on how particular jobs might fare in this new economic order. The Organization for Economic Cooperation and Development estimated that 14 percent of jobs in its member countries are highly automatable at a task level, hence likely to be impacted by AI and related technologies, with many of those jobs being low-skilled in nature.
As is common in such studies, the researchers assume that the tasks least likely to be automated are those involving such faculties as teamwork, strategy, analysis, creativity, judgment, critical thinking, and emotional intelligence. However, they don't consider the possibility that people currently in highly automatable jobs may evolve their skills toward positions that not only leverage those faculties but are highly useful for AI—especially those that involve science, technology, engineering, and mathematics. For example, people are flooding into the fast-growing field of data science to develop, manage, and otherwise get in on the AI revolution before it overturns their careers.
Many journalists tend to reduce the topic of AI's jobs impact to speculative narratives about the possible impact on particular professions. For example, we've all read the stories speculating how AI-powered autonomous vehicles may throw truckers and cab drivers out of work (as if they don't have enough to worry about from sharing-economy disruptors such as Uber, who, of course, are also big AI users).
Taking this approach is an excellent way to fabricate scary stories while distracting from the fact that growth sectors such as self-driving cars will also create jobs in manufacturing, programming, operations, customer service, and so on. The net jobs impact could be positive or negative, depending on how long a leash you give to your practical imagination.
Another approach for identifying AI's likely impact on employment is to estimate the potential impacts of specific technologies under this umbrella, including deep learning (DL), machine learning (ML), natural language processing (NLP), and computer vision. Clearly, that can be very difficult to do on a speculative basis for any emerging technology, or even retroactively after the technology has diffused throughout the economy.
For example, McKinsey claims that "most jobs created by technology are outside the technology-producing sector itself" and estimates "that the introduction of the personal computer….has enabled the creation of 15.8 million net new jobs in the United States since 1980, even after accounting for jobs displaced."
Under the AI umbrella, will DL, for example, create more jobs than it destroys? The answer depends, of course, on whether deep neural networks become as pervasive a productivity booster as PCs were. It also depends on the extent to which there's a concomitant increase in the number of data scientist positions needed to build, train, and manage these models, as well as the extent of automation in those professions. These are wildcard forecasting variables that people are free to speculate on but for which no one has a good crystal ball.
However the employment trends shake out, humans will remain at the center of the AI loop. In this regard, MIT Sloan Management Review published an interesting article last year in which they broke out future AI employment opportunities into three broad categories:
"Trainers": This is their term encompassing all AI-focused DevOps roles. These jobs involve building and tuning the ML, DL, NLP, and other statistical and rule-based logic that fuels AI's algorithmic smarts.
"Explainers": This refers to all AI-focused accountability and transparency roles. These jobs track, audit, and report on the end-to-end AI DevOps pipeline, providing stakeholders with visualizations, reports, and other outputs that explain what models, data, and other algorithmic artifacts drove any given algorithmic outcome.
"Sustainers": This refers to all AI-focused management, monitoring, and governance roles. These jobs ensure that unintended AI consequences in operational runtime environments are promptly addressed. Much of what they do is exception handling: a human steps in when AI-driven systems can't be trusted to produce the optimal outcome. Typically, a "sustainer" feeds human judgment back into the algorithm so it learns to tackle the problem better in the future.
Another way of approaching the AI "human in the loop" phenomenon is to consider the ongoing need for "AI safety" jobs (which some refer to as "responsible AI"). This is what I like to think of as a "shepherding" role, giving humans responsibility for building and deploying AI applications, managing and controlling them in production environments, and keeping them compliant and accountable to legal, cultural, and other mandates. In this regard, I break out future AI employment categories as follows:
AI alignment: These jobs focus on ensuring that AI-driven systems align with stakeholder values, comply with privacy mandates, are free from socioeconomic biases, conform to ethical and moral principles, and are capable of compromisingin exceptional cases.
AI accountability: These jobs ensure that there's always a clear indication of human accountability, responsibility, and liability for algorithmic outcomes and that AI-driven processes are transparent, explicable, and interpretableto average humans.
AI resilience: These jobs stand ready to throttle AI-driven decision making in circumstances where the uncertaintyis too great to justify autonomous actions. They manage failsafe procedures so that humans may take back control when automated AI applications reach the limits of their competency. They also ensure that AI-driven applications behave in consistent, predictable patterns and are free from unintended side effects, even when they are required to dynamically adapt to changing circumstances. They are responsible for protecting AI applications from adversarial attacks that are designed to exploit vulnerabilities in their underlying statistical algorithms. And they oversee engineering of AI algorithms that fail gracefully, rather than catastrophically, when the environment data departs significantly from circumstances for which they were trained.
I don't imagine that everybody who loses their job directly or indirectly due to AI will land in one of these nouveau positions. But it's highly likely that these AI shepherding functions will become core administrative tasks managed by people in many different positions in future businesses.
You can't build your business on AI—or disrupt your industry—if you don't keep your human staff firmly in the loop on all of this.
---
April 30, 2018 8:30 AM
Artificial intelligence
,
cybersecurity
,
GDPR
,
salesforce
,
Telemedicine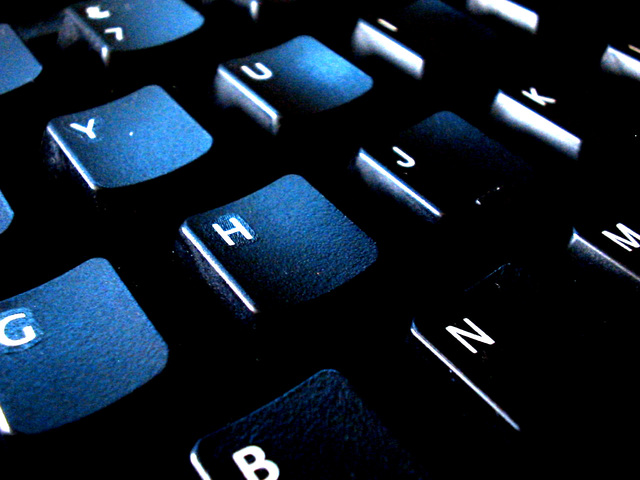 Security image via FreeImages
At RSA Conference last week, a panel of female cybersecurity professionals talked about the best advice and encouragement they received when starting out in cybersecurity. Check out their advice in this week's roundup.
1. Women in cybersecurity discuss hiring, advice and being mentors – Michael Heller (SearchSecurity)
A panel of women cybersecurity professionals at the RSA Conference discussed ways to find the best job candidates, the best advice they've received and how to be better mentors.
2. Workplace 'mindfulness' as coping mechanism for AI disruption – George Lawton (SearchCIO)
Two tech titans investing in the AI tools that automate jobs are also sinking money into workplace mindfulness programs aimed at helping employees become better at being human.
3. ATA18 to explore the impact, potential of telemedicine – Tayla Holman (SearchHealthIT)
AI in healthcare will feature prominently at the 2018 ATA annual conference. The role of telemedicine in the fight against the opioid crisis will also be discussed.
4. What Salesforce's CloudCraze acquisition means for customers – Jesse Scardina (SearchSalesforce)
CloudCraze president calls the acquisition by Salesforce 'a huge win' for its customers and for Commerce Cloud customers, with the capability of selling B2C and B2B on one platform.
5. GDPR compliance requirements don't come cheap – Trevor Jones (SearchCloudComputing)
GDPR has more teeth than any previous data privacy directive, but that looming threat hasn't motivated many companies to get their audit trail in order.
---