Aug 26 2012 12:49PM GMT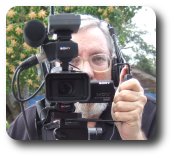 Profile: Robin "Roblimo" Miller


If you set aside some of your income and invest it wisely, you may be able to retire earlier than most people. Or buy a nicer house with a smaller mortgage. Or build up enough capital to start your own business. It's a little late for me, since I'm already retired. But I still read the Dravis Wealth Advisor newsletter every week. Maybe you should, too.

Why this particular investment newsletter? Because it focuses on IT and other technology and takes a worldwide view. Therefore, if you are involved in the computer field, you understand what Paul Dravis is saying, and you can evaluate his suggestions intelligently.
"As always, focus, patience and discipline should be core components of any investment process."
So says Paul Dravis, and that's great advice.
Quoting from the bottom of his weekly newsletter:
Background of Paul Dravis
Founded Dravis Group LLC to provide market and investment research.
Clients have included multi-national corporations, non-governmental organizations, government agencies and entrepreneurial start-up firms.
Director at RCM Global Investors managing a $1 billion global equity fund along with global research staff.
Advised institution investors around the world as a Managing Director & Senior Analyst at Banc of America Securities and as a senior analyst at Robertson Stephens and Co.
Wall Street Journal All-Star Analyst (stock-picking)
At JP Morgan, a founding member of the firm's equity research practice and member of RiskMetrics task force to formalize value-at-risk (VaR) as a global market risk management tool for foreign exchange trading.
In other words, he just might know a little bit about investing.
He's also a simple, clear writer. Even if you don't know anything about investing, Dravis is not hard to follow. And if you look up words or concepts you don't know (Wikipedia is your friend), before long you might find that you do know a little.
Sooner or later you might even find yourself thinking, "Maybe I should invest in (a company a friend mentioned that just came out with an interesting new product)." And maybe you should. Not all investments you make will be big winners. Not all will be losers. As long as you pick more winners than losers, you will end up with more money than when you start investing.
How much more? "That depends" is the only realistic answer. Stay careful, stay conservative, remember that a deal that looks too good to be true usually is, and sooner or later you'll have enough cash on hand that if you get tired of working, you'll be able to afford a few months without working. Or, as I said earlier, to start your own business.
Whatever you do, if you invest consistently and carefully, you will almost certainly make a little money at it. Maybe not Romney money, but he was born to wealth and you probably weren't, so you may need a little extra patience. And focus and discipline. But with those tools, plus a little research, which you can easily learn how to do, your investments can almost certainly produce a noticeable addition to your earned income.
Keep on investing year after year, and even if you don't have any outstanding successes, sooner or later your money will double, and eventually the doubled amount will double, and not too much longer after that you'll start getting grumpy about the amount of income tax you owe.
But try not to run your blood pressure up over taxation. Isn't it better to have a high enough income that your tax rate seems too high than to have a low enough income that you don't pay any income tax at all? 😉